Dale Hildebrand
Partner/Associate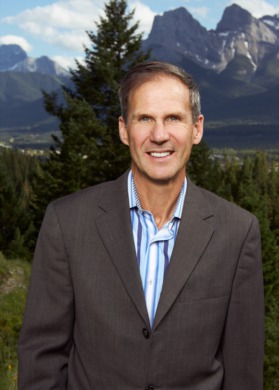 Who is Dale Hildebrand and why you should retain me?
Like many mid-aged people, I was looking for a better life balance and bought a recreation property in Canmore. After several years, I figured out that there is much more to Canmore than just world class outdoor pursuits. A common local saying is "I came for the mountains, and stayed for the people!".
Canmore is an amazing, caring, committed and youthful community. People want to be here, are proud of their Town and want the world to be a better place (more like Canmore!). Having discovered the real Canmore, I moved here full time and pursued my passion for real estate.
Real estate is the world's most fascinating commodity and finding a property that will become your mountain home is my passion. During my first career as a consulting professional engineer I was always drawn to real estate and have developed residential and commercial properties and served as the president of several condominium association presidents.
As a real estate developer and home builder, I understand what makes a great home and can help you avoid unseen pitfalls. If you are looking for a seasoned business professional and advisor, I would love to help you find your mountain home to enjoy all that this beautiful part of the world has to offer!