Devin Stephens
Founder/Associate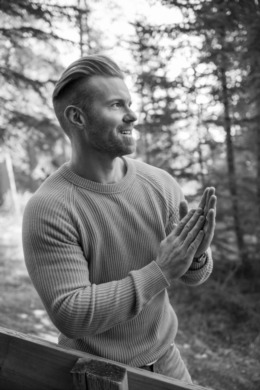 When you hire me to sell your home you are not only hiring a Realtor but also a highly trained negotiating expert.
What was my career prior to real estate? Out of University I started my business career as a manager for a Fortune 500 company. I had big aspirations to climb the corporate ladder and within 9 months I was promoted to the national strategic sales position for Western Canada. My role within this organization was to establish new corporate relationships and build a supply chain servicing model for these accounts. I was a key contributor to growth and building a major presence in the region.
Why did I get into Real Estate? I have always been fascinated by real estate and was an active investor in northern Alberta. I had two experiences with hiring Realtors to sell my own properties that did not go well. After identifying what I expected as a seller and was not receiving, I felt that my professional sales, marketing, and negotiating background could make a big impact to the industry.
What are a few keys to my success? Consistency and gratitude. Consistency is CRUCIAL. It is the one key thing that separates great agents from the rest. From experience, consistency gets results and builds trust. Being consistent in regular client communication, progressive marketing, buyer prospecting, personal development, community involvement and enthusiasm has defined my presence in the market as a top producer. By practicing gratitude daily, I take the time to notice and reflect upon the things I'm thankful for which helps me to feel more alive, sleep better, express more compassion and kindness in all my interactions.