Nicole Rainey
Partner/Associate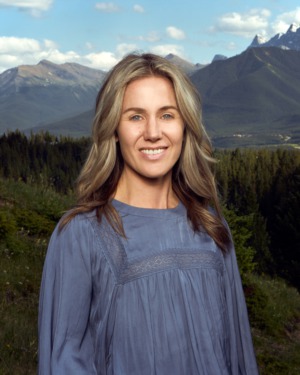 Born and raised in Alberta, I have always had a deep love and respect for the wild and expansive landscape. From the rugged peaks, alpine meadows and pristine rivers, the possibilities for adventure are infinite. The superb quality of life one experiences by living in the mountains is unparalleled. I am passionate about sharing that with others, and I want to help make my home YOUR home. The mountain lifestyle is very unique, and so is our real estate market. My extensive knowledge of the area will help you navigate the complex channels with confidence.
My career path has always been people-centered with authentic and genuine realtionships being the basis for all interactions. I have an educational background in counseling which led me to spend many years as a youth worker, early childhood educator and gymnastics coach. My passion for helping people and my love for my home inspired me to pursue Real Estate. I specialize in both Residental and Commercial- because variety is the spice of life, so they say. I enjoy challenging myself and increasing my knowledge and value with every transaction.
Buying and Selling property is a monumentous event in one's life and it should be an enjoyable one. I ensure that all of my clients have a positive and stress free experience, so you can focus on making beautiful memories.
When I'm not busy helping your real estate dreams become a reality, you'll find me outside skiing, mountain biking, running, paddling or hiking with my family and friends. Canmore is a special community I am grateful to be a part of. There's nowhere else I'd rather call home.