Victor Henning
Partner/Associate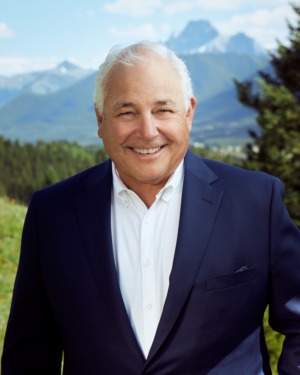 Who is Victor Henning and what gets him out of bed in the morning?
A lot of people ask me why I do what I do. It's a question that takes some serious thought.
I love living in Canmore, "More Bliss" per square foot than anywhere! It was my dream to live here 15 years ago. I want to help people live the same dream.
For me it comes down to helping like-minded people, families and active people find that perfect piece of Canmore and help secure it for them. It's putting my years of experience together in Real Estate Development, Marketing and Sales to work for them.
For those who are selling, it's bringing all my marketing experience together to help them close one door, one chapter in their life, and help them move on to their next great adventure.
I do this with creativity, great negotiation skills and a detailed and human approach. I make your priorities mine and treat your assets as if they were my own.
That's what get me out of bed in the morning, It's what I get excited about!
Why I do what I do is nothing more than the happiness I see in my client's eyes when I hand them the keys to their new property or tell them the cheque is on the way.