10 Questions to Ask Before Buying Land
Posted by Devin Stephens on Monday, October 18, 2021 at 10:00 AM
By Devin Stephens / October 18, 2021
Comment
With this hot seller's market, many buyers are finding themselves disappointed with offers being rejected, kicked out of causes, and the general tight inventory. It's leading a lot of homebuyers down the path of building their own home. If you're currently in the market for a parcel of land to build upon, here are 10 questions to ask before buying land in the Canmore area.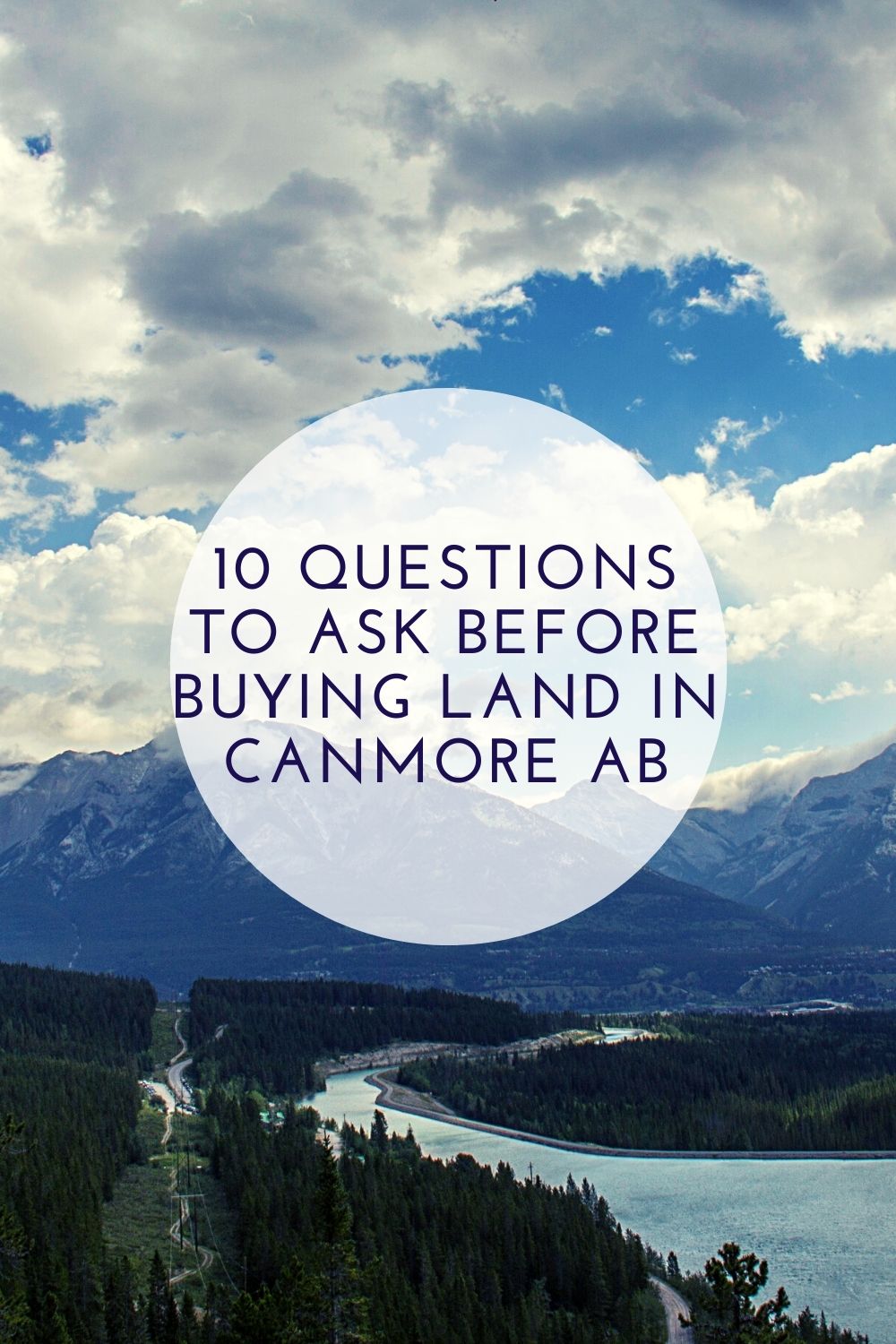 10 Questions to Ask Before Buying Land in Canmore
#1. How will you finance the land?
It's common for buyers to pay cash for buying land because getting a loan for this type of purchase can be difficult and requires a hefty down payment. But this doesn't mean that you have to have cash in hand for the land. Land loans, while considered riskier investments for banks that home mortgage, can be built into a construction loan as long as an improvement is going to be made on the land. Lenders are more likely to work up a home loan if the property will have something of value on it.
Financing is available for raw land as well as improved land that is already seen some development. If you're planning on buying land and then building, expect to have higher interest rates. Lenders will take a look at your credit, the details about what you intend to do with the land, and how you plan to build. If the lender knows you're going to buy the land for building a house upon, they're more likely to provide you with a home loan.
#2. How is the property zoned?
If you are in a sub-development that's currently being built out, you won't need to worry about zoning laws as the developer and builder have already handled all of these details. If you're just buying a parcel of land to custom build a home, there are probably zoning rules and laws but the builder and developer may have their own rules as to the subdivision continuity.
#3. Does the property have an easement or road access?
If you are buying a parcel of land in a currently developing neighborhood or subdivision, you won't need to worry about this but if you are buying in a rural setting, you want to make sure that the property has an easement or road access.
#4. Does the property have utilities?
For a subdivision that's building out parcels and lots one after another, utilities will already be connected to the land but again, if you're building in a rural area with not a lot of access to city utilities, you may have to do the research just like a developer to determine how to bring in standard utility lines for sewer, electricity, water, gas, phone, or fiber-optic cable. These can be an added expense if you are building on a parcel of land far away from the nearest lines.
#5. Are there existing structures or debris on the land?
Does the land have an abandoned home or outbuilding? You may need to account for the cost to remove the structure if necessary. There may also be contaminants. Radon, buried oil tanks, asbestos and insulation, lead paint and old piping may all need to be professionally removed.
#6. Do you understand the boundaries and survey of the land?
You want to make sure you completely understand the size, shape, and dimensions of the property. If there are no fences that clearly mark the boundary of the property, you may need to pay for a land planner or a surveyor to identify the boundary so that you're not encroaching on your neighbor.
#7. Do you know what the required building setbacks are?
Just because you own a large parcel of land doesn't mean that you can plop down a house just anywhere. There may be setback ordinances meaning property laws that govern lines and boundaries. You may need to set the house back a certain amount of feet or even acreage from the lot lines. In doing this, you might discover you don't have enough space to build what you want. For instance, if the lot has 20 feet of structure setbacks from either side, and the lot is only 50 feet wide, it means your home can be no more than 10 feet wide, which probably won't work.
#8. Is the property in a flood zone?
The land surveyor or city office should be able to tell you if the land is in a flood zone. If it is, your insurance rates may be higher and you might be extra careful building on the land taking proper precautions to ensure the safety and integrity of the structure.
#9. Does the land have any potential hidden value?
If you're buying a larger piece of land, finding natural resources and minerals such as coal or gas might be plausible. A geological survey of the land or the county office may be able to give you insight into whether or not the property holds hidden gems.
#10. What does the surrounding area look like?
More than simply building on a property, you want to make sure that the surrounding area suits your needs. Are you close to the amenities and conveniences that you want? What is the size and style of adjoining properties? Are there odd smells or sounds from the property? It's important to know what's around you, not just what you can do on your property. For more information on buying land in Canmore.