10 Most Popular Canmore Neighbourhoods
Posted by Devin Stephens on Wednesday, December 29, 2021 at 10:20 AM
By Devin Stephens / December 29, 2021
Comment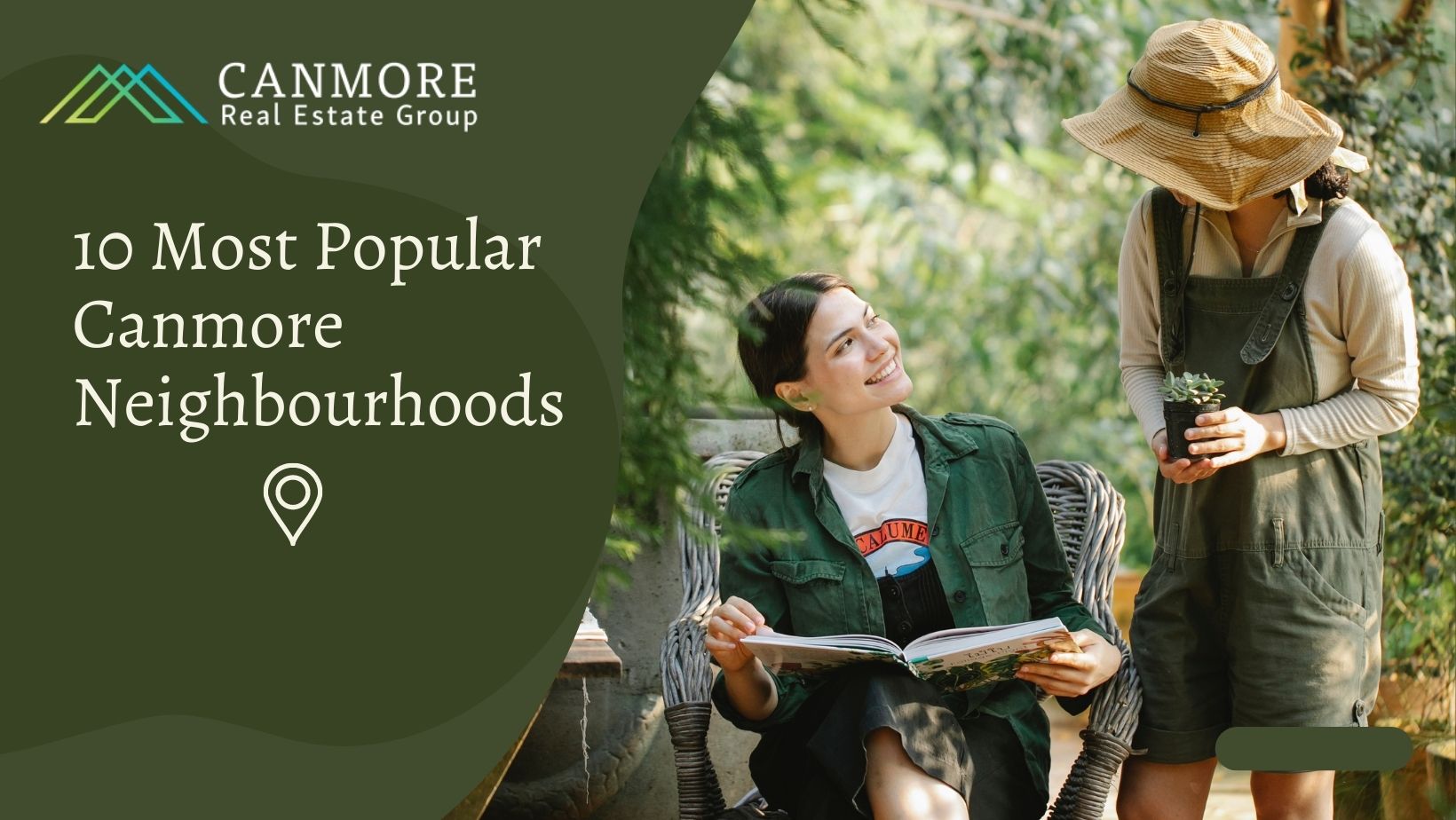 Canmore Alberta has several communities and neighbourhoods but there are some that are more popular than others. Some may provide the right home or community for your needs and lifestyle while others might be well suited to professional or industrial homeowners or even renters. While the "best" is definitely all subjective, there are some Canmore neighbourhoods that are more popular than others and there are reasons for that. This blog post talks about the 10 most popular Canmore Alberta neighbourhoods.
This smaller neighbourhood is close to downtown on the west side of Main Street. It offers an easy walking distance to shops and markets, restaurants, several trails around Bow River, and homes dating back to the 1970s to 1980s. There are a lot of parks and playing fields, picnic areas, and well-established landscapes. The average home price is about $1 million.
The Larch District or Larches is located at the northwest corner of Canmore tucked between the Canmore golf course and curling club and Bow River. These homes were built in the 1970s and 1980s close to the high school and recreational centre.
South Canmore is a residential community south of Main Street bordered by the Bow River and Spring Creek Mountain Village. This neighbourhood is a grid pattern and part of the original 1885 town plan that included downtown and TP Town. It has an average home price of about $900,000 with a few condominium buildings and brand-new townhouses as well.
This popular Canmore community sits between the Canmore Hospital and the east side of Bow Valley Trail. This small and quiet neighbourhood offers mature landscaping, a tightknit community, with easy access to shops and restaurants in downtown as well as recreational areas and Elevation Place. It offers a few duplexes and mainly single-family detached homes with a median home price of about $1 million.
This community is bordered by Spring Creek and Policeman's Creek south of Main Street. It offers more luxurious living with apartment complexes, villas, work-from-home suites, retail shops, a senior center, and a few estate homes. The average home price is about $850,000.
Nestled in the Northeast quadrant of Canmore, Silvertip is surrounding the silvertip golf course as the centerpiece with townhouses and single-family detached properties. Most homes were built in the 1990s but a second phase began in 2002. The average home price is $3.4 million.
This subdivision is at the base of the Grotto Mountain, which also takes on the name Grotto from time to time. It's bordered by many trails with homes built from the middle of the 1980s to early 1990s. Walkers and bikers have quick access to downtown via the pedestrian underpass below the trans Canada Highway. It offers single-detached houses, duplexes, and multiplex units with an average home price of about $1 million.
Eagle Terrace, also referred to as Canyon Ridge, offers a wooded area with sloping hills below Mount Lady McDonald just above the Benchlands. Most homes were built in the 1990s and most are single detached estates, duplexes, and a few townhouses offering beautiful views of the valley. The average home price is about $700,000-$2 million for estate homes.
Prospect is known to have some of the largest homes in town with stunning views along the water and up the valley. Most homes were built in the 1990s with trail systems connecting the Three Sisters pathways. It's close to parks, meadows, and a few minutes from downtown with homes from $1 million-$10 million.
One of the most popular communities in all of the Bow Valley is the Three Sisters Resort. The budget is all over the place from $500,000 to over $2 million. Residents have access to the golf course, Frisbee golf, parks, a small retail hub, and access to shops and restaurants in downtown Canmore.
For more information on any of these neighbourhoods throughout Canmore simply click on the neighbourhood name. For a complete list of homes that fits your search criteria and price, contact our office at any time.