10 Must-See Sights in Canmore
Posted by Devin Stephens on Tuesday, May 24, 2022 at 2:19 PM
By Devin Stephens / May 24, 2022
Comment
Canmore offers world-class entertainment and attractions, just minutes from its more famous neighbouring town Banff. The vibrant mountain town of Canmore showcases stunning views of Three Sisters and Ha Ling Peak and is a walkable location you will love exploring.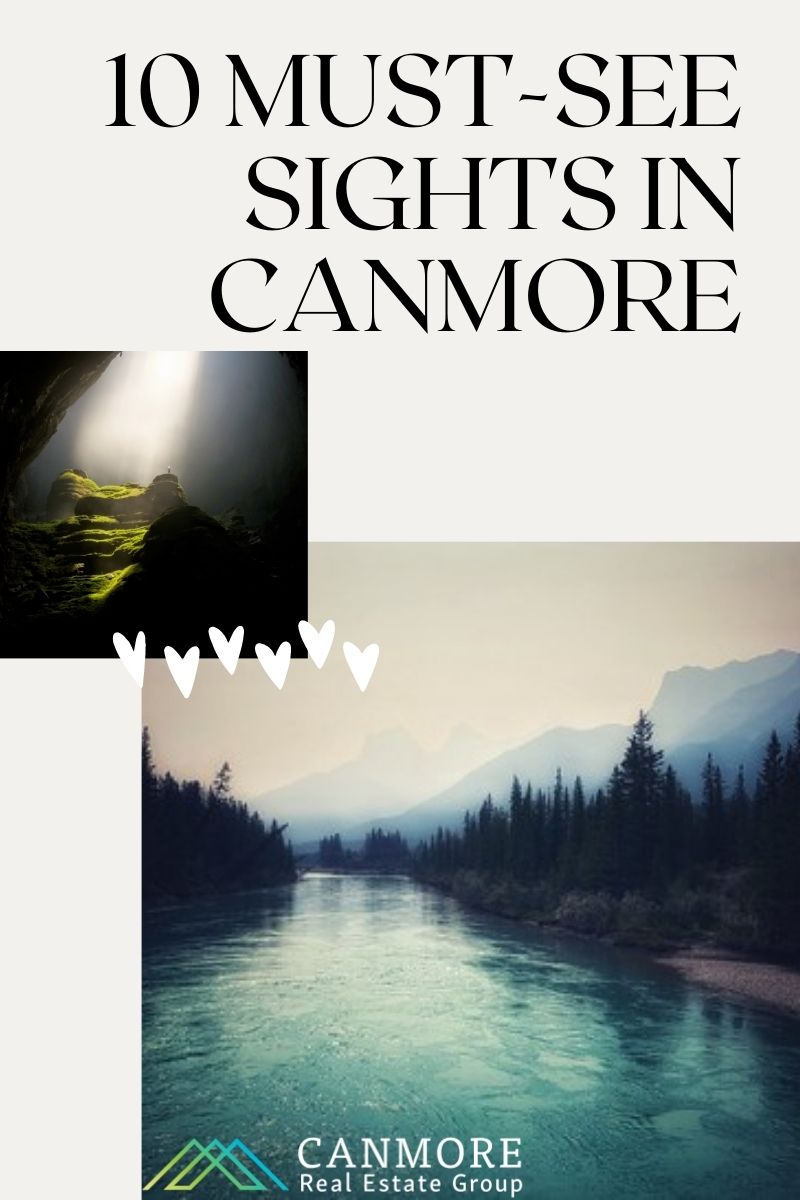 Check out our list of 10 must-sees in Canmore to begin planning your perfect itinerary. We think you will quickly see why Canmore is an ideal place to live or vacation.
1. Rat's Nest Cave
Take a tour of the impressive Rat's Nest Cave. Without walkways or bright lights, it is a rugged and thrilling cave to tour, with tours ranging from 4.5 to 6 hours. The tours are in high demand, so book in advance to make sure you don't miss out on the thrilling experience.
2. Policeman's Creek
To enjoy the beauty of Canmore with a peaceful walk, visit Policeman's Creek, one of the favorite walking trails in town. The 3.9-kilometer trail follows the creek for much of the distance, and is wide enough to accommodate strollers for those wanting to take a family stroll.
3. Grassi Lakes
It is difficult to exaggerate the stunning natural beauty of the green Grassi Lakes, which are accessible by two distinct trails. Each trail is about 3.8 kilometers, but one is significantly more challenging than the other. The crystal clear, blue green lakes are a must-see.
4. 8th Street
The heart of Canmore is 8th Street, where you will find a charming and eclectic assortment of retailers and restaurants. In the summer, you will see many people enjoying a leisurely meal on one of many restaurant patios, food trucks parked along the street, and even special events featuring live music.
5. The Nordic Center
With a variety of exciting ways to enjoy the outdoors depending on the season, the Nordic Center is known as Canada's premier mountain biking and cross country skiing location. You can also enjoy trail running, hiking, disc golf, and biathlon training in the 4.5 square kilometer space.
6. The Bow River
For an afternoon of thrilling water sports, take a canoe, kayak, or stand up paddle board out on the Bow River. The crisp cold waters flow quickly and are best for those with substantial experience.
7. Rocky Mountain Legacy Trail
Rent a bike or bring your own on the beautiful Rocky Mountain Legacy Trail, with a one way distance of 26.8 kilometers. Running from the visitor center at the west end of Canmore right through to the Bow Valley Parkway, the trail is paved and winds through a stunning and scenic mountain landscape. Plan a stop in Banff for lunch and a rest before your return.
8. The Canmore Museum
One of the best ways to get to know the heritage of Canmore is with a visit to The Canmore Museum. You'll find it inside the Civic Center, open from Thursdays to Mondays. Enjoy a virtual reality exhibit that will immerse you in Canmore's 100 year history.
9. Canmore Mountain Market
Running from May to October for over 20 years, the Canmore Mountain Market offers fresh produce and other good from over 60 vendors. Wander among the vendors with a friend and a fresh pastry or coffee, shop for a memorable gift from the artists and clothing designers, or shop for the week's produce from local fruits and vegetables.
10. Elevation Place
It is easy to spend all your time outside in Canmore, with such crisp mountain air and natural beauty in every direction. If you are in search of a place to spend some time inside, however, try Elevation Place. This family friendly indoor sports facility offers guests a pool with waterslide, climbing wall with instructors available, and babysitting services for families with young children. There is also a fitness center fully equipped with gym equipment.
To find out more about living in Canmore, we have a team of experts ready to answer all of your questions. Contact us any time.
More Fun Canmore Things to Do