2016 may be a great year to Refinance your mortgage.
Posted by Devin Stephens on Wednesday, February 24, 2016 at 5:56 PM
By Devin Stephens / February 24, 2016
Comment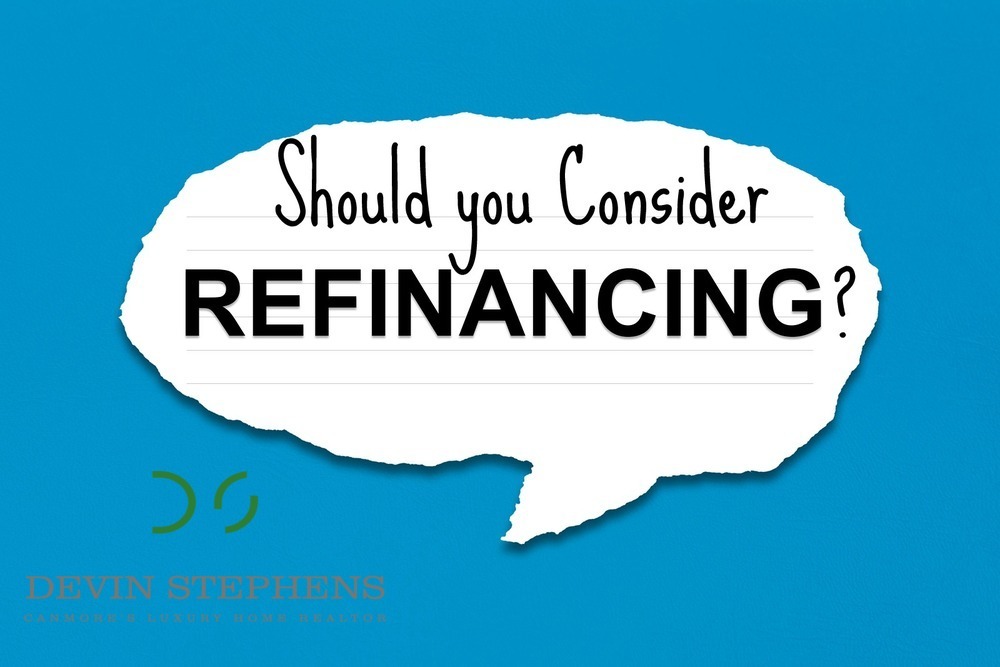 Now is a great time to consider refinancing your Mortgage as interest rates are as low as 2.09% (3 year from Butler mortgage) and 2.39% (5 year from CanWise financial) . Many Canadians are taking advantage of record low interest rates and applying for mortgage refinancing. For some it is a matter of saving thousands of dollars in unnecessary interest payments and for others it's a way of financing a vacation investment property that may offer lifestyle and financial rewards .
Rates decrease when economic insecurity causes investors to purchase safer bonds and sell riskier stocks. When the bond prices increase on this particular buy, the bond rates (or yields) decrease. This is what has been occurring in 2016 as non-Canadian economic weakness has led to international investors to purchase the safety of Canadian mortgage and Treasury bonds.
Reasons to refinance
The most apparent reason why you should refinance is for you to get a lower monthly payment and rate, but there are several other refinance objectives you should consider:
Shorten your loan pay-off period. For instance, you could easily go from a thirty-year loan to a fifteen year loan that has higher payments and lower rates because you pay the loan off within half the set time -but when rates decrease, payments on 15-yr loans become more achievable.
Access cash – A "cash-out" refinance enables you to access the equity of your home for your other financial objectives, like funding home improvements, or retirement investing.
Consolidate debt – If you qualify, you'll be able to roll non housing debt such as car loans, student loans and credit cards, into a house refinance. By doing this you will be able to improve the credit score, and convert that non tax deductible debt into a tax deductible debt.
Eliminate a second mortgage or mortgage insurance – If you purchased your house with less than 20% down using a second mortgage or mortgage insurance, and the value of your home has risen to the point you now have 20%-equity, a refinance can get rid off of a second mortgage or mortgage insurance.
Purchase an investment property- Everyone has heard the saying 'Cash is King' and being able to purchase property in slow economic times while others are trying to offload can offer huge equity gains.
Credit score impacts of rate shopping
Credit-scoring-models know that people shop around for mortgages, as a result having more than 1 mortgage related credit run will not reduce your credit score. As long as you are able to finish shopping in approximately two weeks.
Select a lender early
A rate-quote is based on the refinance closing in a given number of days- normally 30 to 60 days – and longer-rate-locks have higher interest rates. Hence you should select the lender you would like to work with early enough, and also get them the needed documentation so that they're able to perform on the shortest (and as a result cheapest) possible-rate lock timeline.
Required documentation
Even if you are able to refinance with the lender you have worked with previously, federal laws need them to bring up to date your asset, employment, income, and debt-documentation for a new loan.
Your house must qualify
Apart from you qualifying for loan, your house must also qualify. An appraisal report should ascertain that your house is worth enough so that the refinance works, and the lenders may require certain repairs before the loan closing — such as, water related safety or damage issues like loose railings.
If you are the owner of a condo, it will be dependent on certain requirements. You should ask the lender to inform you about the condo requirements well in advance of locking the refinance.
Handling your 2nd mortgage
If you have a 2nd mortgage you are planning to leave in place, the 2nd mortgage holder should agree to the refinance terms prior to the closure of the refinance. This is needed even if you've a HELOC (Home-Equity-Line-of-Credit) with a zero-balance. This may end up adding time to the mortgage , and, longer-rate locks have higher interest rates.
Cost or no cost refinance?
Refinance viability is about how it takes the monthly savings from the refinance to repay the refinance closing costs ($ 2,000 to $ 4,000, depending on the market). However, if you paid so that you can refinance, and then rates decreased more, you would risk losing money.
So when the rates are decreasing, you can decide to do the no -cost refinance. The rates will be a little higher on the no cost refinance, but then you aren't wasting the closing costs if you decided to refinance again soon after due to the fact that the rates decreased.
Your lender can assist you in determining the best path you should take based on your rate market expectations and profile.
Contact me for some great mortgage broker options in Alberta.
When you should lock your rate
Prior to locking a refinance, you should find a suitable lender to pre-approve you using your home value estimate and full documentation so that you can be certain you are being locked on the timeline and program the lender can work with. If your refinance or pre-approval is ready, it is easier to lock-rates low at a moment's notice- as rates increase and decrease on the trading days.
What you should do if rates decrease after you have locked your rate
Rates change every day, and if rates decrease after you have committed to your rate-lock, the lenders have re-negotiation policies which allow you to capture a section of the drop.
For instance, if rates deceased by 0.25% after your rate-lock commitment, the normal lender renegotiation policies will allow you to decrease your locked-rate by 0.125%.