3 Major Reasons to Invest in a Vacation Home
Posted by Devin Stephens on Tuesday, June 7, 2022 at 1:33 PM
By Devin Stephens / June 7, 2022
Comment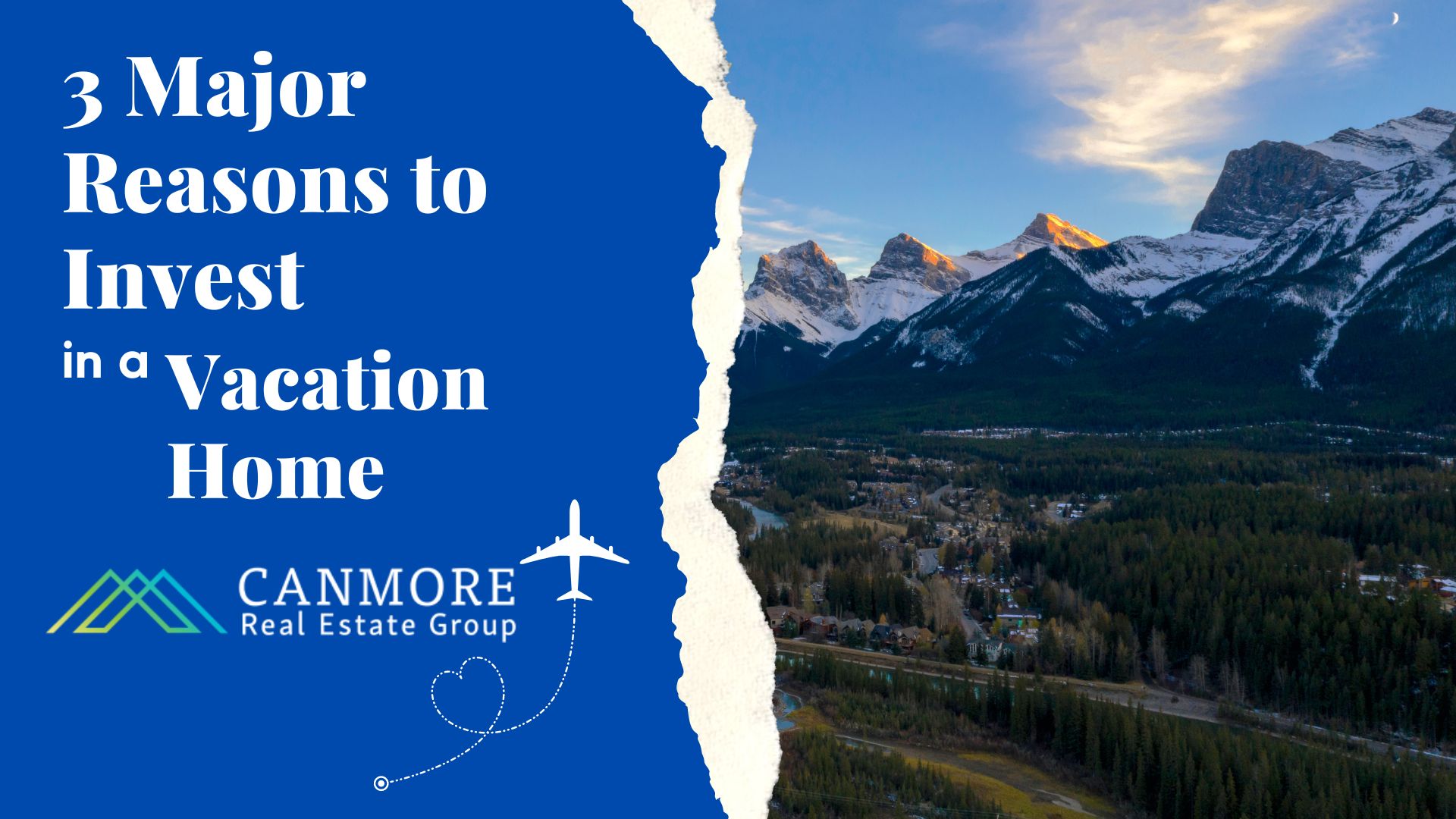 Canada is known for its natural beauty, perhaps most famously for Banff National Park. The breathtaking region hosts over 4 million visitors each year, and once you see it for yourself you will understand why.
If you love vacationing but are unsure about whether to prioritize the expense of it when you could be investing that surplus, there is a perfect compromise that can get you both: investing in a vacation home.
Beyond the exciting prospect of owning a vacation home in the Banff or Canmore area, there are plenty of practical reasons to consider owning a vacation home.
1. You're able to enjoy your investment both now and later
One of the factors that makes financial responsibility so difficult is the concept of delayed gratification. Most people struggle with working hard to do something that they won't enjoy or reap the benefits of for a long time. This is precisely why many people end up spending more on entertainment, travel, and hobbies when they know they probably should be investing in their futures.
By investing in a vacation home, you are able to do both. The investment has both immediate and future payoff, allowing you to vacation in one of your favorite places with accommodations perfectly curated for you (by you), while knowing that your vacation budget is ultimately funding your retirement income or future financial stability. The key to making this strategy work in your favor is buying a vacation home that is located in both a strong real estate market and a place you actually want to vacation. Canmore and Banff are two locations that tick both boxes without question.
2. Vacation homes represent income potential
While there are some restrictions (particularly within the limits of Banff National Park), many vacation homes can be rented out when you are not using them, diversifying your income and sometimes even covering the entire cost of the property. If you plan to travel to your vacation home just a few weeks each year, offering it as a short term vacation rental might be a winning strategy. In many situations, people are able to earn enough from short term rental fees to cover the mortgage of the property entirely, making their own vacations virtually free.
If you plan to use your vacation home as a short-term rental for parts of the year, make sure we know your plans as you are looking for a property. Finding the right property without restrictions can be a challenge, but nothing we can't handle.
3. Owning a vacation home sets you up for retirement success
When you buy a vacation home, you can reasonably expect equity to build over time, building wealth and setting you up for success in retirement. When the time for retirement comes, you will have options available to you depending on your financial situation at the time and how you want to spend your retirement years.
Some people opt to move full time into their vacation homes, enjoying one of their favorite places on the planet in a home that already feels like home from years of memories being made in it. Others might opt to keep the home as a vacation home, traveling more frequently or making new memories with children and grandchildren. Another strategy might be to allow equity to build in the home while you are working, and then sell it when you retire to supplement your retirement income.
The wonderful thing is, you don't have to plan that far ahead. Just by buying a vacation home, you are opening doors of opportunity your future self will thank you for.
To begin looking for the perfect investment property, contact our office any time. Our team of professionals is ready to help you find your ideal vacation home.
More on Investments in Canmore: