4 Reasons why Canmore is the next 'boom' town for Chinese Investors
Posted by Devin Stephens on Friday, January 6, 2017 at 4:25 PM
By Devin Stephens / January 6, 2017
Comment
Chinese investments in property are a big deal in Canada. The National Bank of Canada states that around a third of homes for sale in Vancouver in 2015 were picked up by the Chinese market. Those Vancouver investments are said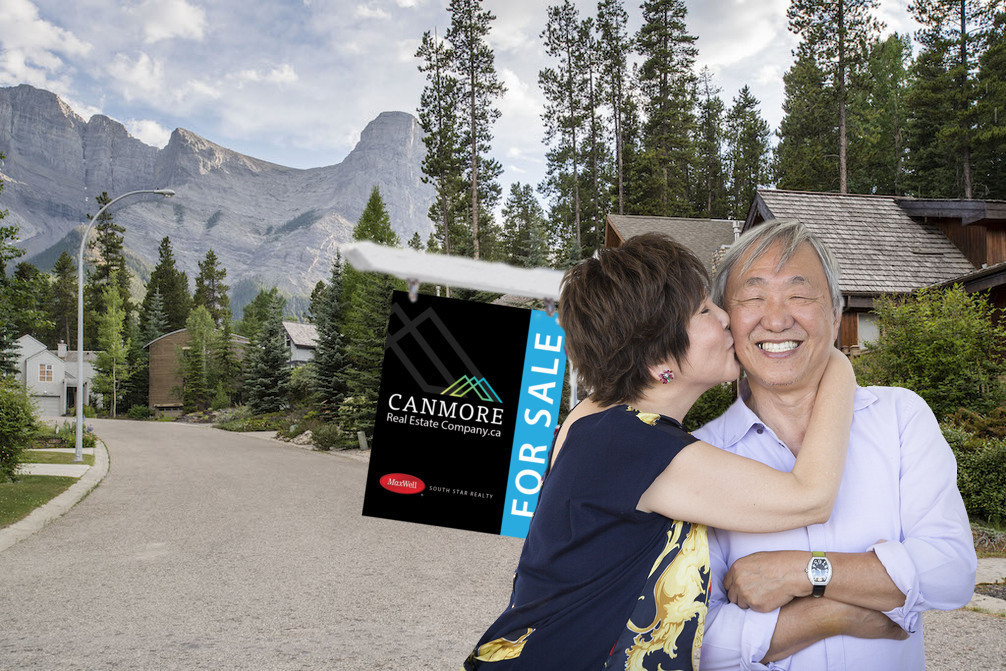 to equate to $12.7 billion. However, the Vancouver bubble has since been burst and Chinese eyes are looking to new locations. Advocates of Canmore believe that this town is the ideal option and Chinese investors should make it their number one pick. Here are four important reasons why Canmore is the next logical option for the Chinese.
1) The current financial situation couldn't be much better.
The first thing to consider here are the short-term benefits for Canmore Chinese investors. Canmore is currently a great place to purchase a property in Canada because of the current property market and new tax laws. British Columbia recently imposed a 15% foreign buyers tax on property. Suddenly the investment options in this principality don't seem quite so profitable. Alberta doesn't have this problem. This is why Chinese investors are expected to make the switch to Alberta towns for their next investments.
So why choose Canmore out of those towns? Banff and Whistler are often seen as the star names when it comes to Canadian mountain towns, and this means a higher price for real estate. Canmore, on the other hand, has many of the same qualities as it rivals, yet Canmore homes for sale are on the market for much less. Cash is king in Canmore's vacation condo market due to the shortage of conventional banks willing to finance these types of investments. Since the majority of Chinese buyers are not in need of mortgages, many hotel condo Cash Flow opportunities are available here.
2) Canmore has a timeless charm and unique feel that investors will love.
On top of this, this is simply an attractive place for any Chinese investor looking for Canmore homes and land for sale. Canmore has always been that little bit different from its neighbour, Banff, because of the more relaxed air to the place. Canada has always had a reputation for its laid back, friendly nature and this is showcased brilliantly in Canmore. The town is vibrant and prosperous, yet social and relaxed. Foreigner investors looking at holiday homes here will find a friendly atmosphere where their custom is welcome.
The main attraction, however, is the natural landscape of the national park. Here locals and visitors get to enjoy a range of sporting and leisure activities in close proximity to the facilities of the town. Skiing and hiking are top of the list for most, but there are other opportunities too. This means that the area is the ideal retreat for Canmore Chinese investors that like the idea of a winter or summer vacation in North America, but not the tourist experience of America.
3) Canmore is more accessible to the Chinese market than ever before.
In the past, investors from foreign nations such as China may have been discouraged by the location of the town. This scenic mountain spot is not a thriving city like Vancouver or Toronto, and Alberta wasn't always so accessible to Chinese visitors. Chinese travellers in need of a getaway to the ski resorts and national parks of North America would have been more likely to fly directly to Vancouver and head to Whistler or Blackcomb, this has changed with the new direct flight from Beijing to Calgary. This non-stop service was recently announced by Chinese operator Hainan Airlines with three flights a week. There are plans to increase the service in the future. Until this route was announced, the airline only flew direct to Vancouver. Calgary is just a short ride from Canmore, making this small mountain town surprisingly accessible to Chinese families and businessmen.
4) Canmore is set to grow and develop in some interesting directions.
Finally, Canmore Chinese investors cannot overlook the potential for growth in this town. Property prices and tax rates are a great start, but investors need to know that the area will prove to be a worthwhile bet for years to come. Canmore is a town that knows how to play to its strengths. It has never become overdeveloped and crowded, yet it has worked with its natural resources and successes to create a better town for its citizens, and a better tourist resort.
The Canmore that residents know and love today is the product of investment for the 1988 Winter Olympics. Unlike some cities that throw all their money into stadiums and facilities that will be enjoyed periodically, Canada transformed Canmore into a vibrant location that offers daily availability to world class facilities. Canada has put in a bid for Calgary to once again host the event in 2026. This may be 9 years away, and the bid may not be successful, but it highlights the spirit of the town. A successful bid would mean new facilities and infrastructure for the town so that it can host these event to the required standard and cope with the influx of tourists. These developments can only improve the town in the long-term and cement its place as one of the top locations for foreign investors.
Canmore really is a great investment option for the Chinese market.
Canmore is different, and it may not be every Chinese investors first thought when looking into Canadian property, but it offers a unique opportunity for property investment. Canmore homes for sale are like no other in Canada because of that balance of accessibility and remoteness. Chinese travellers can fly to Calgary, take one of the many shuttle buses to Canmore and forget they were ever near a city. The area promotes it's natural beauty and winter sports better than most, but this is a town with urban appeal too. Again it is all about balance.
An investment in Canmore property now will prove to be a great financial move because of the current market. In years to come, that investment will continue to prove to be worthwhile as the town works to improve and showcase itself as the top destination for winter + summer sports and relaxation in Canada.
We love to work with local and foreign buyers. Please contact us anytime for more information on Canmore's real estate market.
Looking for land in the mountains to build your dream home? Check out Canmore's newest development, Stewart Creek Phase 3- click here.