5 Things Business Owners Need to Know Before They Buy a Commercial Property
Posted by Devin Stephens on Thursday, July 30, 2020 at 12:18 PM
By Devin Stephens / July 30, 2020
Comment
Canmore's economy is thriving. When businesses take root in Canmore, the owners often see success when they begin or expand their business into the community. One of the official milestones that many business owners look forward to is owning their own commercial property out of which they operate.
Before purchasing commercial property, though, it's important to have a full understanding of what's entailed. Commercial real estate can be complicated as there are many things to consider and be aware of throughout the process. Check out our list of 10 things business owners need to know before they buy a commercial property in Canmore.
Benefits of Owning Commercial Property
As a business owner, you know the appeal and benefits that owning your own commercial property holds. A few of the biggest perks to being a commercial property owner are:
Knowing your month-to-month costs without fluctuating rent
Additional business tax deductions for mortgage interest, property taxes, etc.
And best of all, the freedom and control of your business. You can adjust and reform your business in whatever ways necessary.
Location Impacts Revenue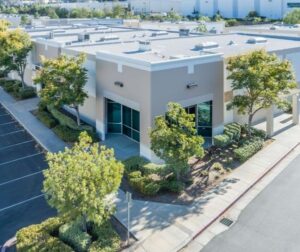 You could have the best looking storefront in the country, but if you're in a low-traffic location you will miss out on drop-in clients and customers. Consider the niche your business is in. If you are a service-based business (mechanic, home maintenance, lawyer, etc.), it's ideal to have a storefront that is visible from a busy road. If you are a product-based business, you'll want to set up shop near other product-based stores to get business from shoppers.
Before you purchase a commercial property, keep in mind the zoning laws. You will want to make sure before buying a property that it is legally zoned for your type of business. You can call the Canmore Planning Department to verify those details. Note: If you'll be using the building for a different purpose than it was previously used, there may be additional permits you will need to apply for!
Inspections are Crucial
When you have your eye on a property, you want to make sure you have a full inspection done on the property. If it is an older building, there may be liability issues that need to be taken care of such as asbestos or lead paint. The inspections should also include close examination of fire safety, HVAC facilities, and feasibility of structural changes should the need arise.
Consider the Future Property Use
Although investing in your commercial property has been a long-time plan, you'll also want to consider the future use of the property to make sure it will fit your plans. Is there room for you to expand your business? Or is there the possibility of renting out the space to another business to generate income? If these are your goals, you'll want a property that has the capability to meet them.
Commercial Real Estate Market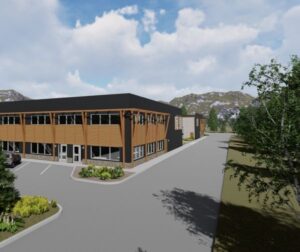 When you're ready to expand your business, you'll be paying quite a bit more attention to the markets and interest rates on loans. The best first step to take is to find a real estate agent who excels in delivering accurate updates on your target properties. Your agent can advise you on current market trends and how the financials will play out with your business.
Canmore is the perfect place to invest in your business' first (or next) commercial property. Trust the team at Canmore Real Estate Group to find you the perfect property for your business. There is a unique opportunity available for business owners in the Canmore area searching for commercial property. Moose Meadows Business Park is a stunning business development coming soon to Canmore. This space will be the most flexible commercial space designed specifically for local businesses. Canmore's real estate market is booming, and commercial space is hard to come by. With large interior space and unique features for any type of business, Moose Meadows is a cost-effective solution for businesses of all sizes. Moose Meadows has a stellar location right on the Bow Valley Trail, and is the first opportunity of it's kind. This business park offers a coveted real estate-find for businesses looking to grow.
Our team of professionals is ready to help you reach the next level in your business. Reach out to Devin Stephens. With years of experience working in the Canmore area, Devin is a seasoned real estate agent with a proven track record of delivering value! To contact Devin, send him an email at [email protected] or call 403.688.7769.