5 Things to Do in Canmore this Winter
Posted by Devin Stephens on Wednesday, December 14, 2022 at 11:49:06 AM
By Devin Stephens / December 14, 2022
Comment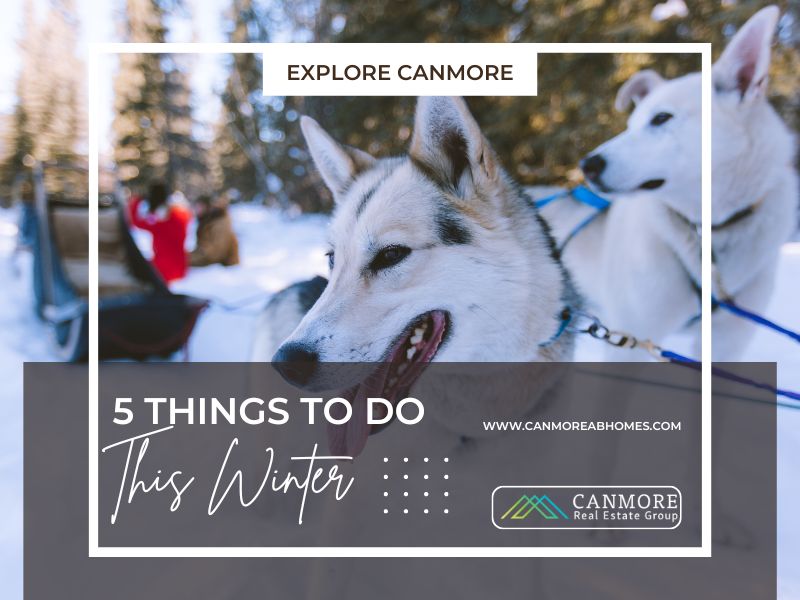 While many popular vacation destinations enter their off-season, Canmore is just as fun as ever. There's really no bad time to visit Canmore, with just as much to do during the winter as the summer months. If you are looking for something new to try on your next trip, check out these 5 ideas.
Looking for your ideal vacation home or vacation rental property in Canmore? We can help you find it. Contact us any time to learn more.
Consider adding one of these 5 fun things to do this winter in Calgary to your weekend's itinerary.
1. Go snowshoeing
As the beautiful region is blanketed in snow, a new opportunity is created each winter. Avid hikers and lovers of nature can take in the breathtaking natural scenery of Canmore and Banff by going snowshoeing.
This peaceful means of exploring the area will allow you to enjoy winter scenes not accessible any other way. There are a number of trails in the Canmore and Kanasakis area to accommodate every skill level, so that whether you are looking for a romantic and leisurely walk or a challenging workout, you will find it here. Rent or buy your own gear and explore on your own, or book a private guided tour with someone like the Canadian Rockies Experience.
2. Ice skating and shopping in Downtown Canmore
Downtown Canmore is as charming and picturesque as a winter city can be. Spend a day shopping and sipping on a latte among the many small businesses in town, or strap on some skates and enjoy the ice rink just north of downtown on 7th Avenue. There is a heated gazebo, as well as a skate rental booth, available next to the ice rink.
3. Try Caving
If you are looking for a thrill, try caving near Canmore this winter. Beneath Grotto Mountain lies an extensive network of caves, which maintain a 5 degree celsius temperature all winter long. Book a tour with the knowledgeable guides at Canmore Cave Tours for a day of adventure you will never forget. This is best for fit, healthy individuals who do not struggle with claustrophobia.
4. Explore on cross-country skis
Cross country skiing is a great way to get a workout while exploring the beautiful landscape that makes this area world famous. Canmore has been globally recognized as one of the best places for both downhill and cross country skiing since hosting the 1988 Olympics.
If you visit the Canmore Nordic Center, you will find access to over 100 beautiful groomed trails for exploring, with ski rentals and lessons available. You might even meet a future Olympian on the trails!
5. Book a dog sledding adventure
If you've never been on a dog sled, don't miss you opportunity to enjoy this truly unique adventure. Take a ride on what was once a primary means of transportation during the snowy winters in Canada. There are many dog sledding tour companies ready to host you in the Canmore area, including Howling Dog Tours and Mad Dogs & Englishmen Sled Dog Expeditions.
To learn more about living or vacationing in Canmore, contact us any time.