5 Tips for a Smooth Move into Your Retirement Home
Posted by Devin Stephens on Saturday, May 13, 2023 at 9:05:44 PM
By Devin Stephens / May 13, 2023
Comment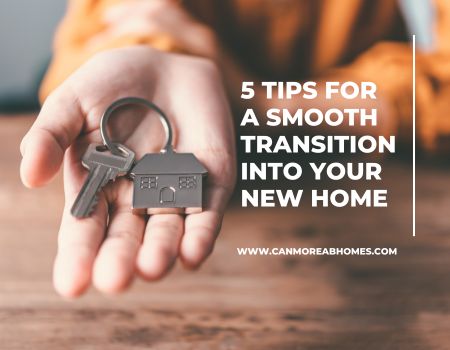 When you take a look at the homes for sale in Canmore or Banff and the long list of things to do in the area, it will come as no surprise that it is a top destination for those looking to retire. With great restaurants, access to healthcare and a major city nearby, and natural beauty that draws tourists from around the globe, what's not to love?
Looking for a house in Canmore that will suit your retirement plans? We can help. Contact us any time to get started.
After you decide where to move, there is still plenty of planning to be done. We have 5 tips to help you make a smooth transition into your new home for retirement.
1. Renovate before moving in
If possible, plan for a period of time between closing on your new home and moving in. This will allow you to complete any renovations or home improvements necessary before moving in, avoiding the stress of living in a work zone.
Even in a move-in ready home, this might include minor projects like:
Painting
Deep cleaning
Installing closet organizers
2. Declutter before you pack
A common frustration in the unpacking and settling in process is opening a box only to find it is filled with things you are ready to donate, sell, or dispose of. Avoid wasting your time, energy, and money on moving things you won't end up keeping by doing a serious declutter before packing up.
As you pack up your belongings or prepare for movers to come and pack them, ask yourself these questions:
Is this item still useful?
Will this fit in my new space?
Is this something I can store digitally by scanning it rather than keeping the hard copy?
Do I have multiple items that serve the same purpose?
Is there someone else in my family who might be ready to enjoy this item?
3. Set up services before move-in day
Make sure you new house is comfortable and ready to feel like home by making sure all your services are set up ahead of time. This includes transferring all utilities into your name, making sure the new home has internet and TV, and possibly scheduling additional services like housekeeping, lawn care, or security system setup.
4. Colour code your packing system
A colour coded packing system is a great way to keep things organized on moving day, no matter who is helping you. Label each box with the with a sign in the colour of the room you want it to end up in at the new home, rather than just listing its contents.
For example, let's say you assign the colour yellow to the primary bedroom. When you pack up boxes that you want to be set in that room, use a yellow label on the box. On move-in day, Place a yellow piece of paper on the door of the primary bedroom to avoid any confusion. This simple system will help you avoid the annoyance of moving into a house with boxes set all throughout.
5. Pack a weekend bag
No matter how organized your move, you are bound to take some time to settle in. May sure to pack all the necessities you will use for at least 2 to 3 days separately so they are easy to find as soon as you arrive.
Your weekend bag might include:
Clothing and toiletries for a few days
Towels, pillows, and bed linens
Medication and a first aid kit
Ready to begin the search for your home in Canmore or Banff? Contact us any time.