5 Tips for Choosing Real Estate in Canmore with Your Partner
Posted by Devin Stephens on Thursday, July 6, 2023 at 10:48:12 AM
By Devin Stephens / July 6, 2023
Comment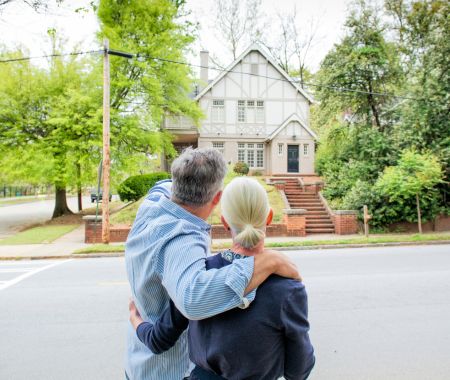 Collaborative decisions can be a challenge for any couple, especially when a significant investment is involved. If you have agreed that you would like to invest in real estate in Canmore, either as a personal home, an income property, or a vacation home, we have 5 tips to help you navigate this multifaceted decision making process with your partner.
Contact us any time to learn more about buying a home in Canmore, or check out these 5 tips to prepare for a peaceful and successful home search process with your partner.
1. Define your must-haves and deal-breakers
Make a list of your must-have features and deal-breakers for the home. This could include the number of bedrooms, bathrooms, yard size, location, proximity to schools or work, or specific amenities. Having a clear understanding of your non-negotiables will help you focus on homes that meet your essential criteria.
You should each make a list of these must haves and deal-breakers, and then prioritize the list so that your top few items are clear.
2. Be mentally prepared to compromise
Recognize that compromise is essential when making joint decisions. Be willing to adjust your expectations and find common ground with your partner. This is where prioritizing your must-haves comes in; when you make your wish list in order of importance, you will be able to invest in something you love while being open to compromise on other less-important aspects of the home.
3. Communicate clearly
Clear communication is key in any area of a partnership, and it is no different when investing in real estate. Start by having open and honest conversations with your partner about your individual priorities, preferences, and long-term goals. Discuss factors such as location, budget, size, amenities, and lifestyle to ensure you're on the same page and can make informed decisions together.
As you get into the house hunting process, remain open and communicative with each other. It is best to share your thoughts openly during the shopping process to avoid buyer's remorse and unnecessary conflict.
4. Agree on your budget
Determine your budget as a couple by considering your combined finances, savings, and the maximum mortgage amount you can afford. Establishing a clear budget before you begin your search will help you narrow down your options and avoid overextending yourselves financially.
Financial stress is one of the leading causes of relationship tension. Make sure you are going to strengthen your relationship with this investment, not compromise it. The best way to do this is to talk with multiple lenders to familiarize yourself with your options, and then have a clear conversation about how much you are both comfortable investing. Whether this will be your primary home, second home, or a rental property, you need to be on the same page about your budget.
5. Choose a professional you can both trust
The real estate agent you choose to work with will make a significant impact on your home buying journey. You need someone with local expertise, years of experience, and a track record you can trust.
Our team of real estate professionals can provide you with all of that and more. Ready to begin the search for the right property? Contact us any time.