5 Tips for Downsizing
Posted by Devin Stephens on Tuesday, April 19, 2022 at 4:28 PM
By Devin Stephens / April 19, 2022
Comment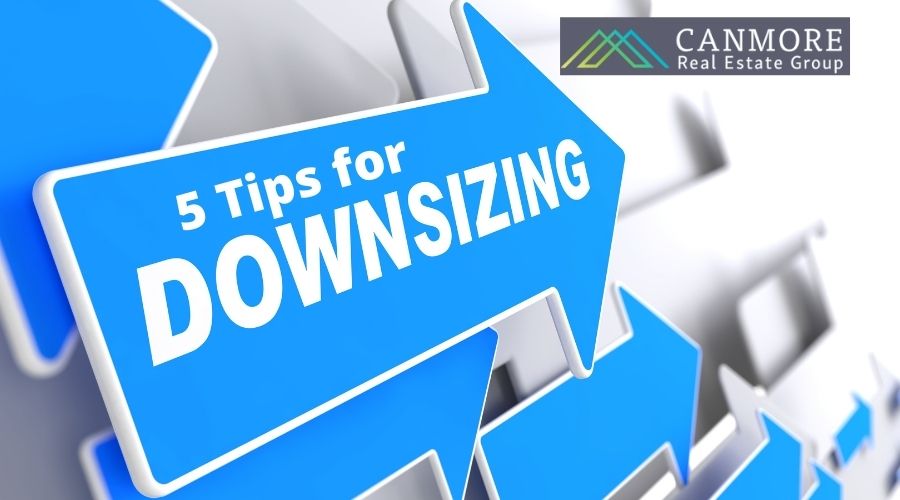 As you prepare to move into a new house, having a strategy in place is always a good idea. If you are downsizing as you enter a new season of life, like retirement or empty nesting, it makes sense to start fresh, moving without any unnecessary clutter so you can enjoy your new home even more than you did the larger one.
We have a few ideas below to help you formulate a plan to downsize your house, without downsizing how much you love your home.
Determine Your Why
Before you begin the physical work of downsizing, take a moment to remind yourself why you are moving into a smaller home. You have come to this decision carefully, and as you do the work to see the plan through you may need a quick reminder that this is the right choice.
Write down the benefits of downsizing so you can look back at them when you're knee-deep in decluttering and packing. Some of these reasons might include:
A lower housing payment, which means more money for travel, hobbies, or retirement
Having less house to clean
A lower maintenance property
Smaller carbon footprint
Keep a note with your "why" somewhere you can see it to keep you motivated and positive as you embark on the tasks associated with downsizing.
Related: Price Shouldn't Be the Only Reason to Buy a House
Declutter
As you sort through your belongings and begin to pack, ask yourself how you will feel when you open up a box in your new home and see this item staring back at you. Will you be happy you kept it, or annoyed that you need to find a home for it? If you haven't used something in the past year, or have even entirely forgotten about it in the first place, you likely don't need to bring it with you.
You also may find that you have far more decorative items than you will use in the new, smaller home. When you downsize, you likely will not need as many:
Lamps
Throw pillows
Picture frames
Bookshelves
Mirrors
Baskets, coat racks, and other small storage items
Consider donating your unwanted items, hosting a garage sale, or listing them on an online marketplace to give them a new home where they will be used.
Identify Duplicates
Over the course of many years, it's normal to acquire duplicates of some of your belongings. As you sort through your things and back, notice any duplicates you may have and consider whether you need two of that item in the new house. Some examples might be:
Vacuums: you may have purchased one for upstairs and one for downstairs, but will only need one in a new single-story property.
Refrigerators: if you have an extra refrigerator in the garage, consider whether you still use it and would like to move with it.
Kitchen items: some of the most common duplicate items are found in the kitchen. If you have duplicate small appliances, serving dishes, or gadgets, now may be the time to let some go.
Utilize Digital Storage
Digital storage is an efficient and space-saving option for paperwork or special memorabilia you will no longer have space to store. Some items that can be more efficiently stored when preserved digitally are:
Certificates of achievement
Medical records
Recipe cards
Bills, receipts, and tax records
Home videos
Photos
Wait to Go Shopping
As exciting as it is to furnish and decorate a new home, wait to purchase anything until you have moved into the new space. It is often much more challenging than people expect to furnish a new, smaller space. Especially if you have lived in your current home for a long time, you have likely grown accustomed to decorating this larger space.
Wait until you have moved into your new home to make decisions about how you will use, furnish, and decorate the space.
With the right tools and strategy, downsizing can be the best decision you make when you are entering a new season of life. For more information about finding a smaller home that will open up new opportunities for you, contact us any time. We are ready to help you find your ideal property!
Canmore Real Estate Group is your source for all Canmore real estate, vacation homes in Banff and investment properties. Start your online search here.