5 Tips to Run a Successful Vacation Rental in Canmore
Posted by Devin Stephens on Friday, January 13, 2023 at 4:21 AM
By Devin Stephens / January 13, 2023
Comment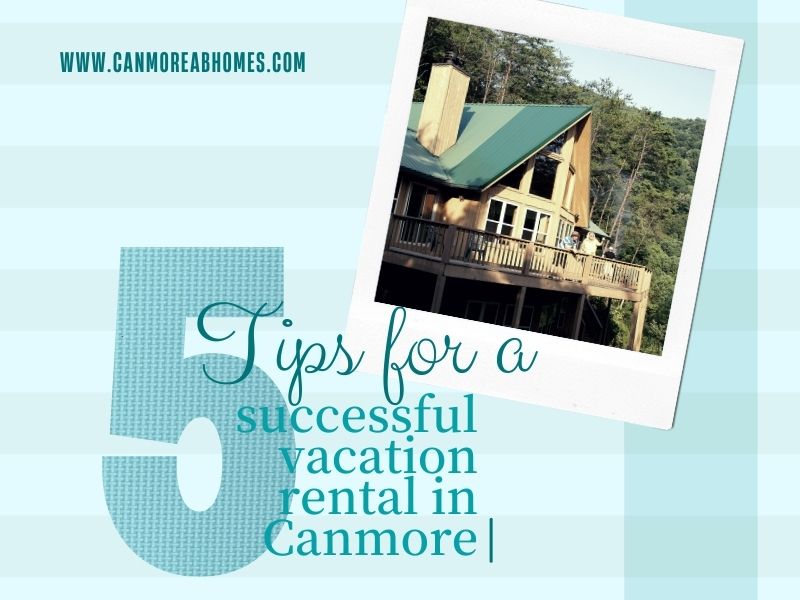 Investing in a vacation rental property is smart for many reasons. This location almost guarantees a steady stream of demand all year long, with outdoor recreation opportunities for every season, an awesome restaurant scene, the world renowned Banff National Park just minutes away, and something for every age and ability to enjoy in the area.
Want to learn more about the types of properties available in your price point in Canmore, or talk with us about how we can help you find your ideal investment property? We would love to help, so contact us any time.
Once you have decided to invest in a vacation rental in Canmore, pay attention to these 5 tips for success with your investment.
1. Keep your descriptions updated and consistent
Most vacation rental owners list their properties on multiple platforms, like Airbnb, VRBO, and/or a personal website. Make sure to pen high quality, professional descriptions that are consistent across all of these platforms. As you make changes to the property or update it, be sure that your descriptions on each platform reflect the updates.
Updates to your description might include ways you have changed or upgraded the property, like renovating the kitchen, adding new mattresses, or making the vacation rental more family friendly. They might also include things that have been added in the area, like a new coffee shop built within walking distance or a tourist attraction that is now within minutes of your rental.
2. Invest in quality photos
Your guests will decide between your property and another based on the online listing, and perhaps most significantly based on the photos. Invest in high quality photos of your listing, hiring a photographer if you know this isn't one of your strengths.
3. Stand out from competition
Pay attention to your competition in the area to get an idea of how you can stand out from other nearby vacation rentals. Take the time to wow your guests by offering amenities that are hard to find in the Canmore area, considering who your ideal guest might be and what they might be looking for in a rental.
It may take time to built a body of happy guests' reviews that reflect the details you have added to the rental, but it will pay off!
4. Listen to your guests' reviews
If you are unsure about what changes to make to your vacation rental to make it as successful as possible, pay close attention to your reviews. Look for major complaints, patterns of similar comments from multiple guests, and the things your guests most enjoyed. These can guide the changes you make to the rental, as well as the features you might want to highlight in photos or the description.
5. Install smart home features
One of the best ways to invest in both the guest experience and the efficiency of the business is installing smart home features in your vacation rental property. Smart locks for safe and secure entry (and avoiding the potential for lost keys), thermostats you can adjust from afar before a guest arrives, and smart TVs are just some of the ways you can make a better experience for your guests, limit the tasks for which a property manager is needed, and make your process more efficient.
Ready to learn more about owning a vacation rental in Canmore? Contact us any time.