7 Things to Know About Visiting Canmore & Banff
Posted by Devin Stephens on Tuesday, January 31, 2023 at 9:26:34 PM
By Devin Stephens / January 31, 2023
Comment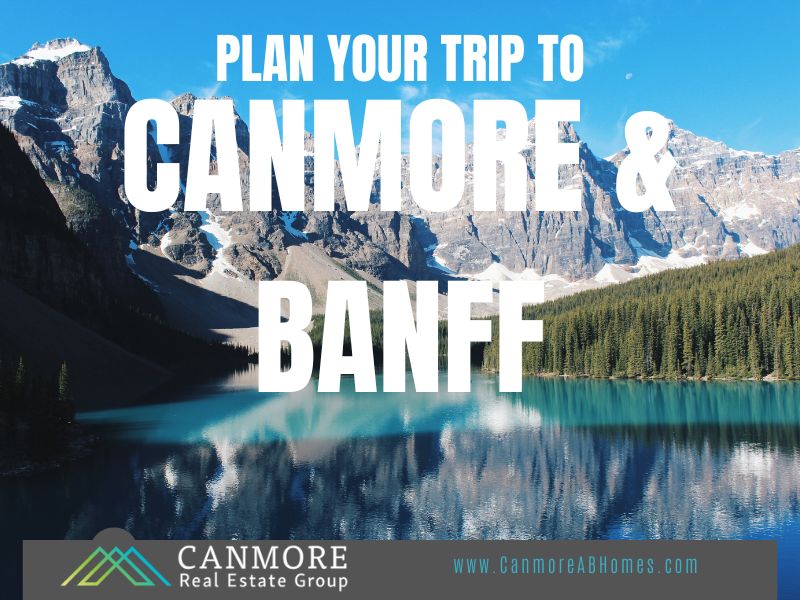 Drawing visitors from around the globe, Canmore and Banff boast some of the most beautiful scenery in Canada. If you have never visited before, now might be the time to plan a trip to see it with your own eyes.
Don't be surprised if you find yourself interested in buying a vacation home or investment property in Canmore after you see it for yourself; there's a reason so many people love visiting Canmore & Banff all year round. To learn more about vacation homes for sale in Banff & Canmore, contact us any time.
As you plan your visit to Canmore and Banff, here are 7 things to keep in mind.
1. There is no bad time of year to visit
One of the best perks of the Canmore and Banff area is how it has no true off season. In the winter, there are places to snowboard, cross country ski, and take in gorgeous snowy landscapes. There's also the Banff SnowDays Festival, with memorable entertainment for the whole family.
In the summer, take advantage of hiking, mountain biking, kayaking across unbelievably clear lakes, and exploring the national park. Fall brings with it crisp air and changing foliage, and spring is one of the most refreshing times to hike in the area. There is no bad time of year to visit, just one more reason to secure a place of your own so you can stop back by throughout the year.
2. Take at least one scenic drive
It is hard to overstate the natural beauty of this area. Plan at least one scenic drive to take in the breathtaking scenery, like the Bow Valley Parkway. Stop for photo ops along the way and pack a picnic so you can pull off the road and enjoy wildlife sightings with your lunch.
3. Buy a national parks pass if you will spend more than a week there this year
Every time you enter Banff National Park, or nearby national parks like Jasper or Kootenay, you will need to pay the entrance fee. If you plan to spend more than one week in national parks this year, it makes sense to buy an annual pass. If you are considering a vacation home here so you can return throughout the year, a national parks pass will pay for itself quite quickly.
4. Plan your meals and make reservations in advance
Canmore is home to some pretty amazing restaurants. You will find just about every cuisine you like, whether you are searching for fine dining, a casual pub, or something family friendly.
Take a look at lists of some of the best restaurants in Canmore before your trip so you can make reservations in advance. The favorite restaurants in the area tend to be booked up for days, weeks, or months ahead.
5. Set some time aside to explore downtown Canmore and Banff
Of course most people think of outdoor recreation when they imagine a trip to Banff or Canmore, but don't forget to leave some time in your itinerary to explore downtown in both. Each town is home to boutiques, art galleries, coffee shops, and more that you won't want to miss.
6. Rise early to see the sights
There is no time of year that is "dead" in Canmore and Banff, but especially during peak tourism seasons like holiday breaks and summer, you may find yourself fighting some crowds to explore the favorite locations. Set your alarms early to beat the crowds and take in the favorite hikes and adventures.
7. Take advantage of aerial views
In light of the depth of natural beauty in the area, there are many ways to take in the scenery, on foot, in a boat, and on a scenic drive. Don't forget to enjoy an aerial view, too! Some of the best ways to do this include gondolas, like Banff Gondola, Lake Louise Ski Resort, or Sunshine Village Ski Resort.
No matter how you spend your time in Canmore and Banff, you are sure to quickly understand why this is one of the top places to visit in Canada. To learn more about living or vacationing in Canmore, contact us any time.