Benefits of Building a Custom Home
Posted by Dale Hildebrand on Wednesday, October 14, 2020 at 5:19 PM
By Dale Hildebrand / October 14, 2020
Comment
Would you rather buy a move-in ready home that is designed, built and lived in by someone else or would you rather design, build and live in your custom mountain dream home? On one hand, the answer is easy: build a dream home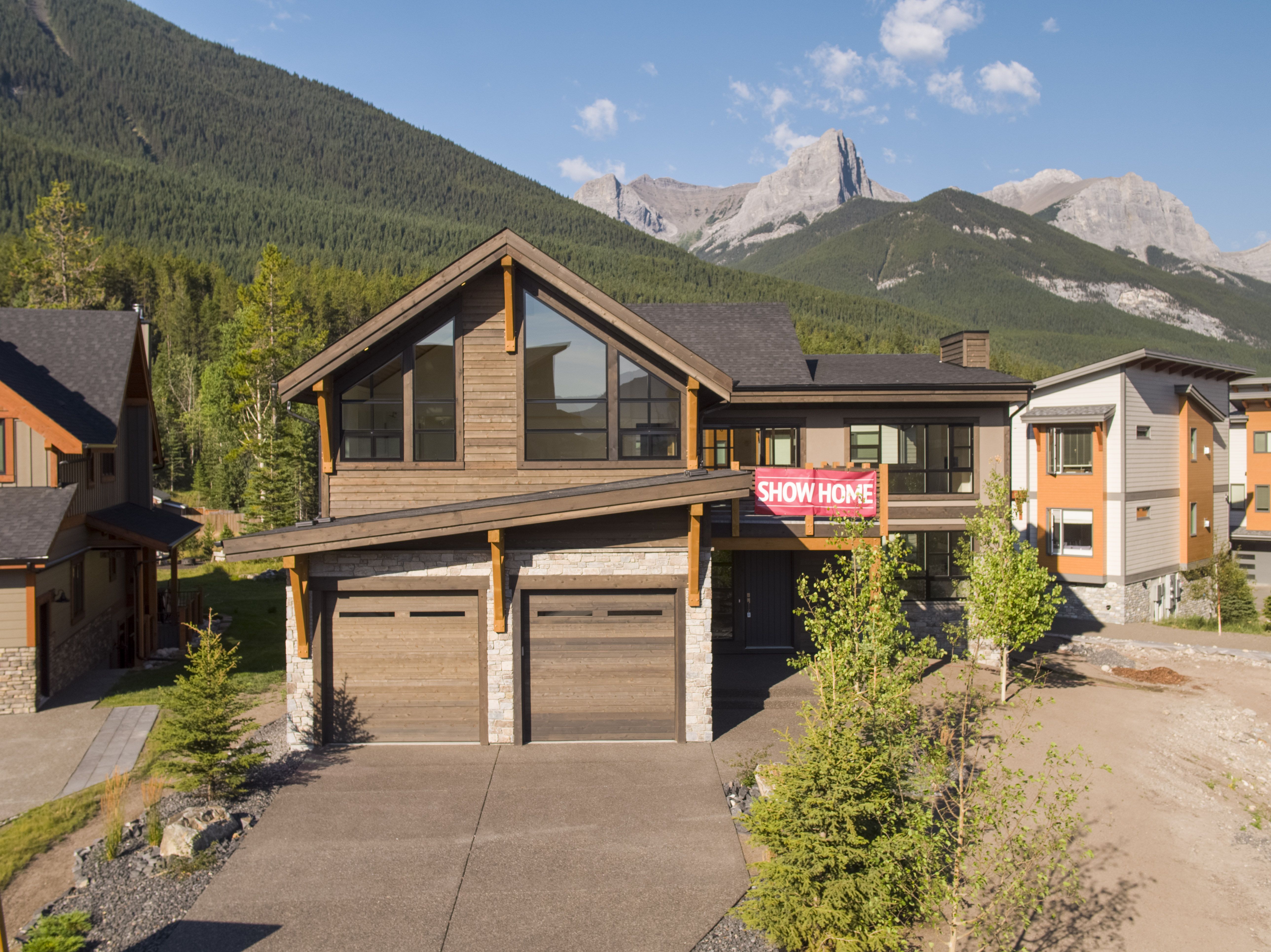 that is perfect for every aspect of your lifestyle. We all have different circumstances at different stages of our lives and custom home building may not be for everyone. In case you have the time on your side, don't mind waiting for every little thing to fall into just the right place, and want to have a huge sense of pride for completing such a big and life changing project, check out all the benefits for creating your dream home. And if you are looking for a custom home builder in Canmore, you don't have to look far and wide. Arbus Mountain Homes is your luxury, local "green" home builder right here in the Bow Valley.
Location
It all begins with location. You are the one picking the area, the street, the lot. If outdoor activities are important to you, you can pick a lot with multiple hiking and biking trails starting straight from your future front door. If it's the hustle and bustle of downtown you're looking for, a home just a stone's throw away from our busy Main Street might be just what you need. Discuss all of the details with your carefully selected custom home builder (they will have some expert advice), and help pick a lot that is perfect for YOU.
Size
Do you really need 4 bedrooms or would you rather use the space differently? You may like the size of an already built property but the floorplan and the layout might not be quite ideal for you. The great thing about building a custom home is that every detail, big and little, is in your hands. Design your home the way you see fit, with your individual vision and requirements.
Lifestyle
You may need a big garage to store all of your cycling and skiing equipment, a mudroom for outerwear, or a large fireplace for all of your movie nights by the fire on those cold winter evenings. Your home builder will talk to you about your unique vision for your own slice of paradise and will help you design your home around your specific lifestyle.
Quality
Everything, from the backsplash tile to the doorknobs for your bathroom, is up to you. You decide on the quality of every detail in your future home, or let our experienced interior designers pick for you. When buying an older property, even though things might look fine on the surface, you might end up having to invest in better quality appliances, a new furnace, or shingles. All of the decisions you have to make can seem overwhelming, but that's why you have pros by your side, like Arbus Mountain Homes.
Technology
When you visit homes for sale, there might be things that are not 100% to your liking. You might end up with an old thermostat that would drain your wallet from your monthly electricity bills, or a refrigerator that doesn't quite fit within your kitchen style. Custom homes can incorporate the latest smart home technologies and energy savings features. You choose the best, the latest and the most advanced technology for your place. Want a built-in coffee machine? Just ask.
Environment
We are all getting increasingly more and more concerned about our environment and you can find more and more "green" home builders around these days. Existing homes, especially those that were built a while back, can be quite expensive to renovate with more efficient energy use in mind. At Arbus Mountain Homes we pride ourselves for having the latest technologies to help build eco-friendly homes in the Bow Valley.
Budget
Let's not forget that even the most extravagant homes filled with the most forward technologies have their budgets set at the very beginning. No one wants a bad surprise at the finish line that would cost them a lot more than they budgeted for. When working with an experienced custom home builder, those surprises are brought to a minimum, if not eliminated completely. Arbus Mountain Homes will know what to expect every step of the way (yes, even during a global pandemic) and will make sure there are no cost surprises throughout the building process.
Pride
Oh, how proud you will be for completing such a huge project and getting the key to your new home that you have put so much thought into! There's no price for that. As we mentioned before, if you have the time and resources to take the leap and build your personal dream home, you won't regret it.
If we have managed to convince you that creating your perfect home can be your best project, we will think of it as a mission accomplished. At Arbus Mountain Home we are so passionate about making your real estate dreams come true in this beautiful part of the world, and we'd be honoured to help guide you through this exciting process. With our experience in engineering and Canmore real estate, we'd be a great fit for your home building needs.