Benefits of Downsizing
Posted by Devin Stephens on Wednesday, November 2, 2022 at 1:46:35 PM
By Devin Stephens / November 2, 2022
Comment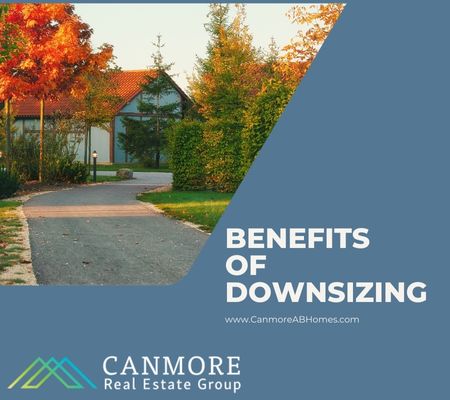 What comes to mind when you hear the word downsizing? Perhaps it sounds like something empty nesters do, or a necessity when the budget gets tight, but there are actually many people who would benefit from downsizing.
Buying a smaller home can open up a wide array of opportunities that just might be everything you are looking for. When you downsize your home, there are many ways you can upgrade your life. Keep reading for some of our favorite benefits of downsizing.
Want to begin the search for downsizing in Canmore or Banff? We can help! Contact us any time to learn more.
1. Freedom to live in your ideal location
When you life in a large home, your location choices may be more significantly limited. Not only are larger homes going to cost more, but your selection will be much smaller. If you are dreaming of living in a location like Canmore or Banff, opting for downsizing is likely one of the best strategies to make that transition possible.
The tradeoff of a larger home for unbelievably scenic views, a dream vacation location, and access to some of the best outdoor recreation in Canada is a no-brainer for many of our clients.
2. Lower maintenance home
Downsizing nearly always means enjoying a lower maintenance home. One of the best perks of moving to a smaller home is having a smaller to do list and spending less time cleaning and maintaining the property.
For the most low maintenance home, consider a condo or townhome. These properties often come with a community association that handles yard work, snow removal, and management of amenities so you can spend more time doing what you love and less time getting housework and yard work done.
If you know you prefer a single family home on it's own property, there are still plenty of ways to opt for a lower maintenance home. Choose a home that is move in ready, not requiring any urgent repairs or updating to be something you love.
3. A smaller home might equal a smaller mortgage
One of the most obvious benefits of downsizing is the financial benefit. In many cases, a smaller home equals a smaller mortgage payment. Even if a lower monthly payment is not a necessity for you, imagine how your life would change if less of your income was going to your home.
Consider the weekend ski trips you could enjoy, the vacation rental investment you would now be able to afford, or the new restaurants you'd be happy to splurge on. If you aren't enjoying your life as it is now because too much of your income is tied up in your mortgage, just imagine how your life could change when you decide to downsize in a new location.
Trading your large home for a smaller one doesn't mean downsizing your lifestyle; it means quite the opposite. For many people, downsizing their home allows them to totally upgrade their lifestyle.
To learn more about downsizing in Canmore or Banff, contact us any time!