The Best Backcountry Tours in Canmore (And They're Open!)
Posted by Devin Stephens on Thursday, March 11, 2021 at 11:25 PM
By Devin Stephens / March 11, 2021
Comment
The Alberta Rocky Mountains are a treasure trove of adventure and wonder. Even locals who have lived near the mountains for most of their lives can find new and exciting sights to see and places to explore. Whether it's hiking, mountain biking, canoeing, skiing, or any of the other activities the mountains offer, one thing is for certain— you will never be bored while you are in the Rockies.
To help visitors and newcomers have the best experience, there are many businesses and local residents who offer tours of the area. These tours are an excellent way to learn about what makes the Alberta Rocky Mountains special and gain an understanding from those with in-depth regional knowledge.
If you plan on visiting or moving to the Rockies, you'll quickly realize that the most remarkable discoveries are made off the beaten path.
So, to ensure you experience all our community has to offer, we've compiled a list of the best backcountry tours in Canmore.
Trust us, you'll want to tick each of these off your "to-do" list!
The Best Backcountry Tours in Canmore
1. Crossing the Wapta Icefields
The Wapitik Mountains are located just north of Banff, along the Continental Divide. This is where you'll find the Wapta Icefield— a series of glaciers that spans more than 220 square kilometres along the border of British Columbia and Alberta.
The Wapta Ice Hike Tour offered by Yamnuska is one of the most popular Canmore excursions for visitors, newcomers, and long-term residents alike. It is a 3-day journey that offers majestic views of the glaciers, as well as the extraordinary summits that surround them.
If you're interested in Canmore tours that are led by certified ACMG guides who are trained and qualified, this will likely be an ideal option for you. The Yamnuska team has been offering hiking, backpacking and trekking experiences for more than 30 years, so you can be sure you are in good hands.
2. Mountain Climbing at The Yam
Mount Yamnuska (aka "The Yam") is located in Bow Valley Provincial Park, just 24 minutes east of Canmore. At its highest point, Yamnuska is 2,240m tall— making it an incredible sight to behold.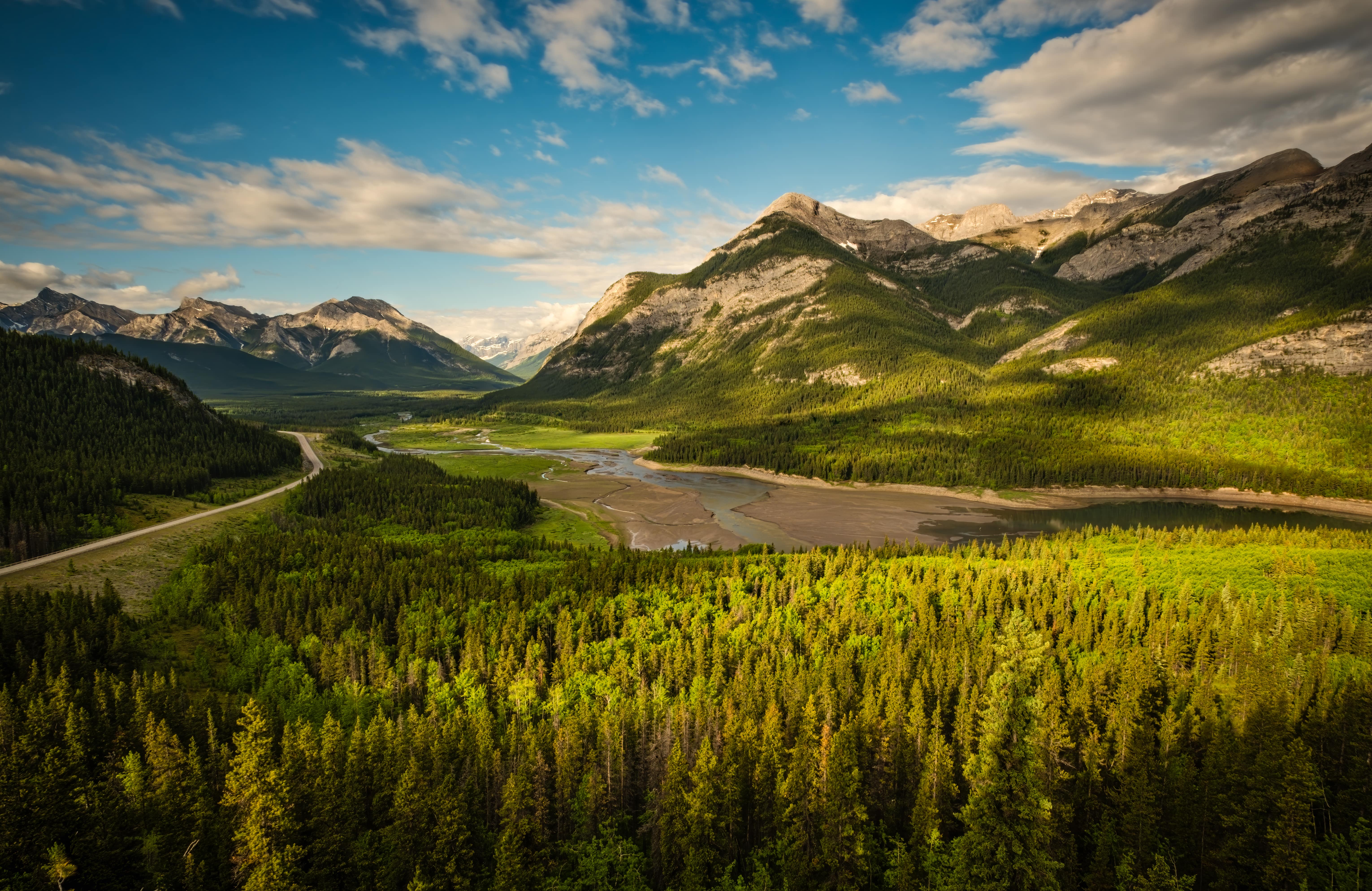 OnTop Mountaineering, a local mountain guide business owned and operated by Jorg Wilz (an internationally certified Mountain & Ski Guide) offers 9-pitch trad routes to those who want to traverse this staggering summit. They adhere to the supervision and terrain guidelines of the Canadian Mountain Guide Association (ACMG) and the UIAGM / IFMGA, ensuring every participant enjoys a safe, unforgettable climbing experience.
And the best part? OnTop Mountaineering is able to tailor any climb to your experience level, so whether you're a brand new beginner or an experienced alpinist, you can explore Canmore with Jorg and his team.
3. Rappelling in Rat's Nest Cave
The caves of Grotto Mountain have been named one of Destination Canada's Signature Experiences. Rat's Nest Cave is the biggest and most popular, making it the premiere choice for those wanting to witness their grandeur for themselves.
Canmore Cave Tours offers regular excursions to Rat's Nest Cave, where participants rappel 18 metres (six stories!) underground and spend a total of four hours climbing, crawling, and observing the cave's striking stalactites and stalagmites.
A little nervous about the descent? Don't worry, the team at Canmore Cave Tours has been in operation since 1992 and the entire team has completed cave rescue training. They are trained, certified and experienced cave tour operators who adhere to the Cavers Code of Conduct at all times.
To put it simply? No list of things to do in Canmore is complete without a mention of Rat's Nest Cave.
4. Horseback Riding in Kananaskis Country
This is another easy pick for our list of best backcountry tours in Canmore. Kananaskis Country is a name given to the expansive, multi-use recreational region that lies along the front regions of the Canadian Rockies.
It is home to some of Alberta's sought-after activities and attractions, including:
Wildlife spotting
River rafting
Fishing
Golfing
Hiking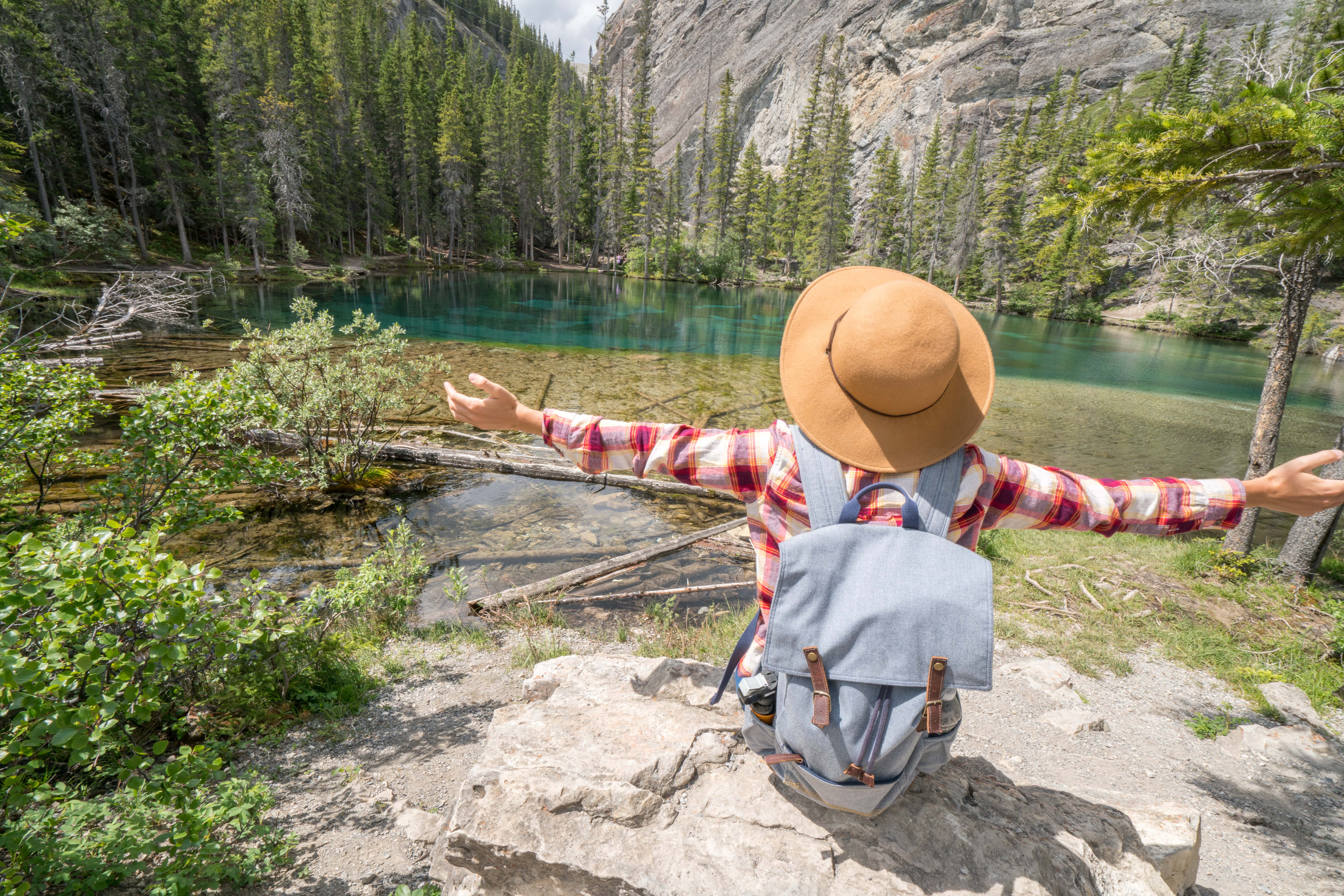 But if you're looking to savor the fresh mountain air while exploring creeks, waterfalls, and lush, vibrant forests, there's no better way to experience Kananaskis Country than by horseback.
We recommend checking out the Kananaskis Adventure offered by Boundary Ranch. It's a 6-hour ride along the Valley Ridge that provides an up-close, immersive experience in one of the country's most remarkable outback settings.
5. Whitewater Rafting in Horseshoe Canyon
The Bow River is a sprawling waterway that originates from the Bow Glacier. It meanders for a total of 587 kilometers, passing through Banff, Canmore, Cochrane, Calgary, and all the way to Hays, before finally joining the South Saskatchewan River.
The Horseshoe Canyon section of the Bow River is particularly beloved by avid rafters, thanks to its class 3-4 rapids and stunning cliffs (which you can jump from, if you're the brave type!).
We highly encourage checking out the half-day tour offered by Chinook Rafting— it includes everything you need to hit the rapids, including a wetsuit, helmet, and life jacket. They also provide light snacks and refreshments, and all tours are led by professional river guides.
Of course, these are just a few of the activities near Canmore. There are countless experiences to try and we recommend doing thorough research to ensure you make the most of your visit.
We hope you enjoyed our list of the best backcountry tours in Canmore!
Are you looking to make Canmore your permanent home? Working with a knowledgeable real estate agent that's familiar with the area is your best bet for finding your dream house. Reach out today!