Buying a Home in a National Park
Posted by Devin Stephens on Tuesday, May 3, 2022 at 10:48 AM
By Devin Stephens / May 3, 2022
Comment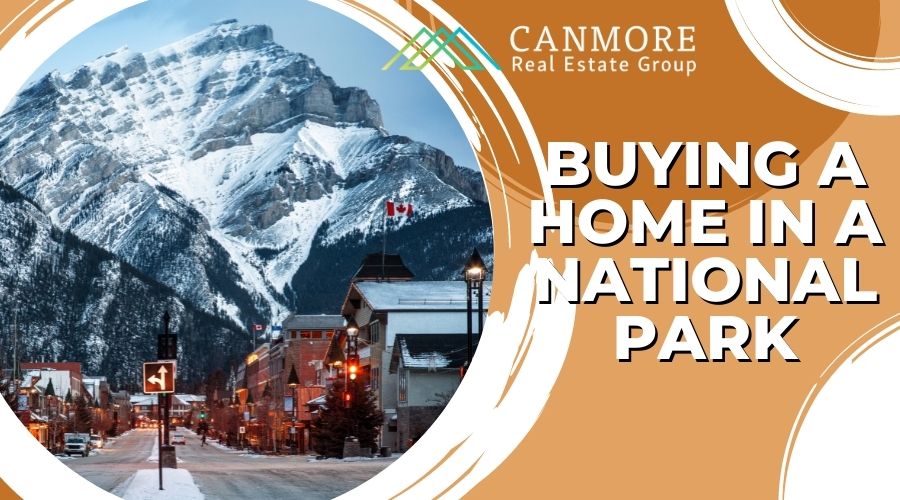 Considering living in Banff Alberta? Did you know that the entire area is a National Park? There are rules about living in a national park but it's not impossible. Many people live their entire lives owning a home in the Banff National Park area and there are beautiful investment homes and rentals but there are stipulations and conditions.
So how can you own a home in a National Park?
The Banff National Park was Canada's first national Park first designated in 1885. It was originally known as Rocky Mountain Park and most of the land was returned to the federal government by Canadian Pacific Railway. Throughout Canada, there are two main types of ownership: Fee Simple and Leasehold. The first, fee simple, allows the homeowner to own both the land and any buildings on it. A leasehold agreement is where the leasee enters into an agreement with the actual landowner for use of the property, which is pretty common throughout Banff. The Banff National Park is federally owned land so all the properties throughout the area are held in a leasehold title ownership.
Most of the properties in Banff are under a leasehold agreement on a 42 year term. Most of the time these leaseholds are renewed automatically. The lease fees are typically rolled into taxes.
Who can live in Banff?
Only eligible residents may live in Banff. All residents of Banff must live and raise families in the community and meet eligible residency requirements. These include:
Primary employment in the park
Those that operate a business in the park necessary for day-to-day operations
An individual who lives in the park and for five consecutive years immediately prior to retirement.
An individual who is a full-time student in an educational institution located in the park
The spouse or common-law partner or dependent of an employee of the park.
Anyone can buy property and live in Banff as long as they meet the eligible residency requirements. The tenants or people actually owning and living in the property can live in Banff, which could involve a long-term monthly rental property or investment. A home-based business or bed-and-breakfast does not meet this eligibility requirement.
Can you retire in Banff?
In order to buy real estate or a home you still need to be an eligible resident. If you want to retire you must be a retired individual who resided in Banff at the time of the individual's retirement and resided in the National Park on July 30, 1981. Or, a retired person who resides in the National Park and who for five consecutive years immediately prior to retirement was employed by the park or owned and operated a business in the park whose presence was required for day-to-day operations.
If you'd like to move to Banff, you're probably doing so because you are working for the park, which is a great way to live right inside the national park. For more information on employment and living in Banff Alberta, contact my office today. We can run through some questions and find out your eligibility for living in Banff.