Buying a Home in Banff
Posted by Devin Stephens on Wednesday, March 28, 2018 at 3:53 PM
By Devin Stephens / March 28, 2018
Comment
Is It Worth It?
Owning property in the Kananaskis region is one of the most sought after privileges in Canada. Is buying a home in Banff really worthwhile? According to a recent article in the Globe and Mail, the Banff and Canmore Kananaskis region is the most desirable market for vacation homes in the country.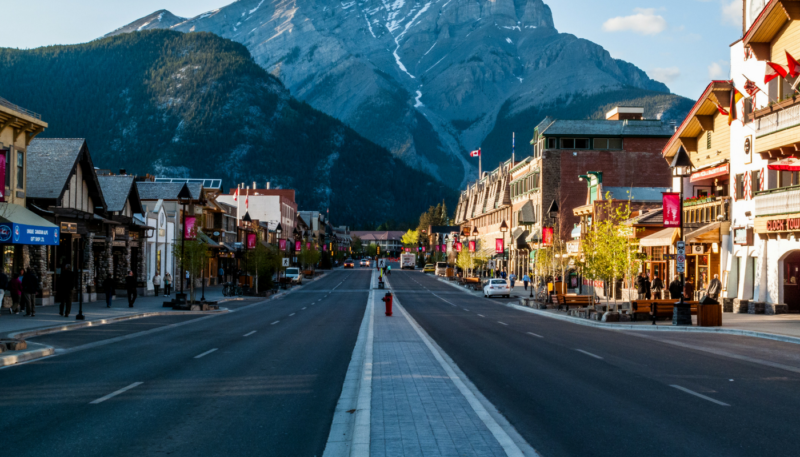 The list of amenities is pretty much self-evident to anyone who has passed through the Rockies: with Banff National Park as your backyard, and excellent skiing and climbing everywhere to be found in the austere surrounding area, it is no surprise that these two small towns have become hotbeds for tourist attraction throughout the year.
Those looking to invest in vacation home properties often come up against the question: should I buy property in Banff or Canmore?
Below are some of the considerations that must be made regarding Banff as a potential investment hub.
Weighing the Pros and Cons
Some of the most evident advantages to living in Banff are:
Spend your days in a mountain paradise. Banff is on the doorstep of some amazing ski hills with Norquay being a mere 5 minute drive and Sunshine Village only 15 minutes further. The network of hiking and biking trails integrated through the town and surrounding mountain ranges are sensational to say the least.
A close-knit community. Banff has close to 8,000 permanent residents, and most people have been living in town for years providing a good sense of community.
A thriving business district. Tourism has made it possible for the Banff business district to flourish. You can find world class shopping and dining options in abundance.
The immense beauty of Banff has inspired artists of all disciplines and backgrounds for centuries. The Banff centre has helped to define the art scene and is renowned internationally.
Meanwhile, some of the evident disadvantages to living in Banff include:
The Need to Reside clause makes it difficult to own property. The provincial government has made it very hard for people to purchase homes and land in the town of Banff. This pushes many people away, including well-intentioned real estate investors.
Cost of Living is High. There is no question that Banff is an expensive place to live. Any place with such incredible demand is naturally going to be pricey.
Tourist Saturation. If you are not keen on being amongst the crowd once and a while, then Banff is not for you. Roughly 4 million people will visit the small mountain town in 2018!
The Need to Reside Clause
Ultimately, the most important hurdle to deal with is the 'Need to Reside' clause. Since Banff is a town located within the larger environs of a national park, anyone looking to buy property must have an active or planned business set to open in the town, have some other blood relation to someone living in the town, or have lived in the park since 1981.
That is the only way to qualify for the 'Need to Reside' clause – otherwise you are fresh out of luck.
So, if you really want to live in Banff, your best bet is to spend plenty of time on government job boards looking for available work in the Park or consider acquiring an established business.
If this does not appeal to you, then your next best option is Canmore.
Conclusion
Living in Banff has its perks. There is no question that revenue can be had from a fraction of the 4 million people that pass through the park each year. However, given the evident roadblocks to owning investment property in the town, it makes a lot more sense for prospective investors to look at Canmore as a superior alternative.