Canmore Arts Place – Connecting you with Creativity
Posted by Devin Stephens on Monday, March 7, 2016 at 5:53 PM
By Devin Stephens / March 7, 2016
Comment
Canmore Arts Place – Connecting you with Creativity
Art and creative expression are important to the people of Canmore. The area may be renowned for its mountain scenery and outdoor pursuits but with this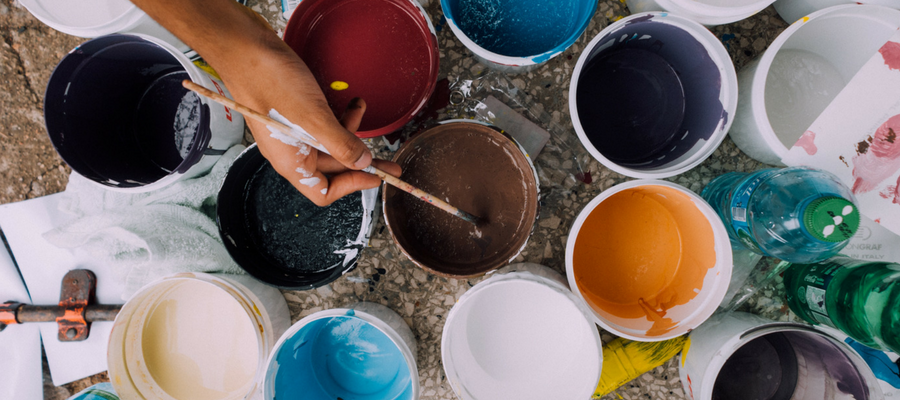 landscape, the nature of the town and the attitudes of its people there thrives a spectacular art community as well. The creation of artsPlace means that there is now an exciting new hive of artistic activity where artists, locals, tourists and children can all drop by and either see some theatre, enjoy an exhibition by a local Bow Valley artist or discover a new skill at a workshop or short course. This Canmore Arts Place complex is a centre for artistic expression of all kinds and its ethos and breath of subjects ensures that it has become a much-loved part of Canmore – and a vital resource – for a long time to come.
The artsPlace complex can be found at the site of the old Library on 8th Avenue, part of the vibrant downtown area of Canmore. After a few years of false starts with the budget and some interesting proposals, a ground-breaking party was held at the old library last January and the new arts centre was opened to the public in September. The library used to be the artistic centre in this area of Canmore, with strong links to the Canmore Artists and Artisan's guild, but the library facilities were relocated to the Elevation Place complex to provide an updated resource for the town. A new artistic hub was the perfect replacement for this empty building and the events and classes offered mean that it surpasses the old library and its gallery wall significantly.
Creativity is a vital part of the human experience and this is celebrated at the Canmore Arts Place.
It is said that those of us with right-side brain dominance are the creative types in the world, while those with a more prominent left-brain are more logical and analytical. The artsPlace complex provides a range of classes and events to cater for all those that have a well-developed right brain, but there are plenty of opportunities for those that favour the left side to unlock a talent that may be hidden away. Creativity is an important tool for mental health and well-being as these outlets, whatever form they take, can provide expression of emotion, a connection to the world around us and a chance to simple be free to try new things. A centre like this Canmore hub offers different approaches to self awareness and expression while keeping everything fun, educational and expressive.
Creativity is important for all of us if we are to express ourselves and nurture the right side of our brains, but there is a clear determination to promote creativity in Canmore and give locals and visitors of all ages the chance to learn and develop. The arts scene has been building steadily in the town through different mediums, with the September Festival of Art and Creativity becoming an important fixture on the events calender, and Canmore Arts Place now provides a purpose-built centre to take the exhibition and education to a new level. The slogan for the facility is "where community meets creativity", which sums up the purpose of this multi-purpose, community-focused space perfectly, and the classes are even provided by local Bow Valley artists.
There is plenty to interest visitors to Canmore Arts Place, whether they are locals with schoolchildren or couples on vacation.
Those in charge of artsPlace are keen to point out that there are different courses and opportunities available for the local community to take advantage of – whether they consider themselves to be artists already or just want to try a new skill. It is the ideal place for couples to come a take a new class together, to meet with like-minded people and for artists to showcase work to others in the industry. There are studio spaces available for local painters and potters to display their artwork, but there are also plenty of courses where beginners can come and learn techniques or perhaps pick up a paintbrush for the first time in years.
Click here to view the programs currently offered by the artsPlace.
This wide appeal and inclusive natures means that it is not just for the locals. Anyone travelling to Canmore on vacation can come to artsPlace and return home with more than the average souvenir. There are so many different courses and sessions that take place at this new arts centre, that most visitors can find something to inspire them and bring out their creative side. In addition to the drawing and painting classes, there are workshops on everything from ceramics and glasswork to jewellery-making and music. Visitors can spend a day on the mountains, taking in the atmosphere and scenery of Canmore, and then express their take on the town through a landscape painting or by exploring the palette of the natural surrounding in glass or glazes. Many of the classes are drop-in sessions to make things even easier for one-time visitors and this applies to the kids as well as the adults.
Canmore Arts Place tries to cater to all ages within its vast program of classes and events and this is seen in the range of films that are screened here, the styles of the different theatre events and the breadth of classes. In addition to the classes for adults, there are options that are deliberately tailored towards kids and teens. The teenage programs are designed as the perfect stepping stone from kid-friendly workshops to the adult classes, as they focus on personalized instruction to encourage individual expression and experimentation. A fun extra for the kids is the chance to take part in short art camps.
ArtsPlace in Canmore is the place to go for creative expression and inspiration in the Bow Valley.
The aim of this new arts centre was to provide a hub where people of all ages, talents and interests could come and benefit from the different courses and opportunities and, in its short life so far, it has proven to be a great asset for the town and its tourists. The spaces, classes and staff provide a great artistic community that enhances the art scene in Canmore and, with new programs starting this March, it can only develop further.
As you can tell, it is easy to fall in love with Canmore and all it's lifestyle benefits. If you have thought about buying or selling a piece of property here I would love to assist. Try out my PCS Search tool today or Contact me today to discuss your needs.