Canmore Mountain Market – Warmly Welcomed Back!
Posted by Devin Stephens on Sunday, May 22, 2016 at 5:27 PM
By Devin Stephens / May 22, 2016
Comment
Canmore's Amazing Mountain Market Brings Options Back To Local Shoppers
Food shopping in Canmore can be a struggle as locals deal with high prices, a lack of choice and the inevitable supply issues during peak tourist seasons.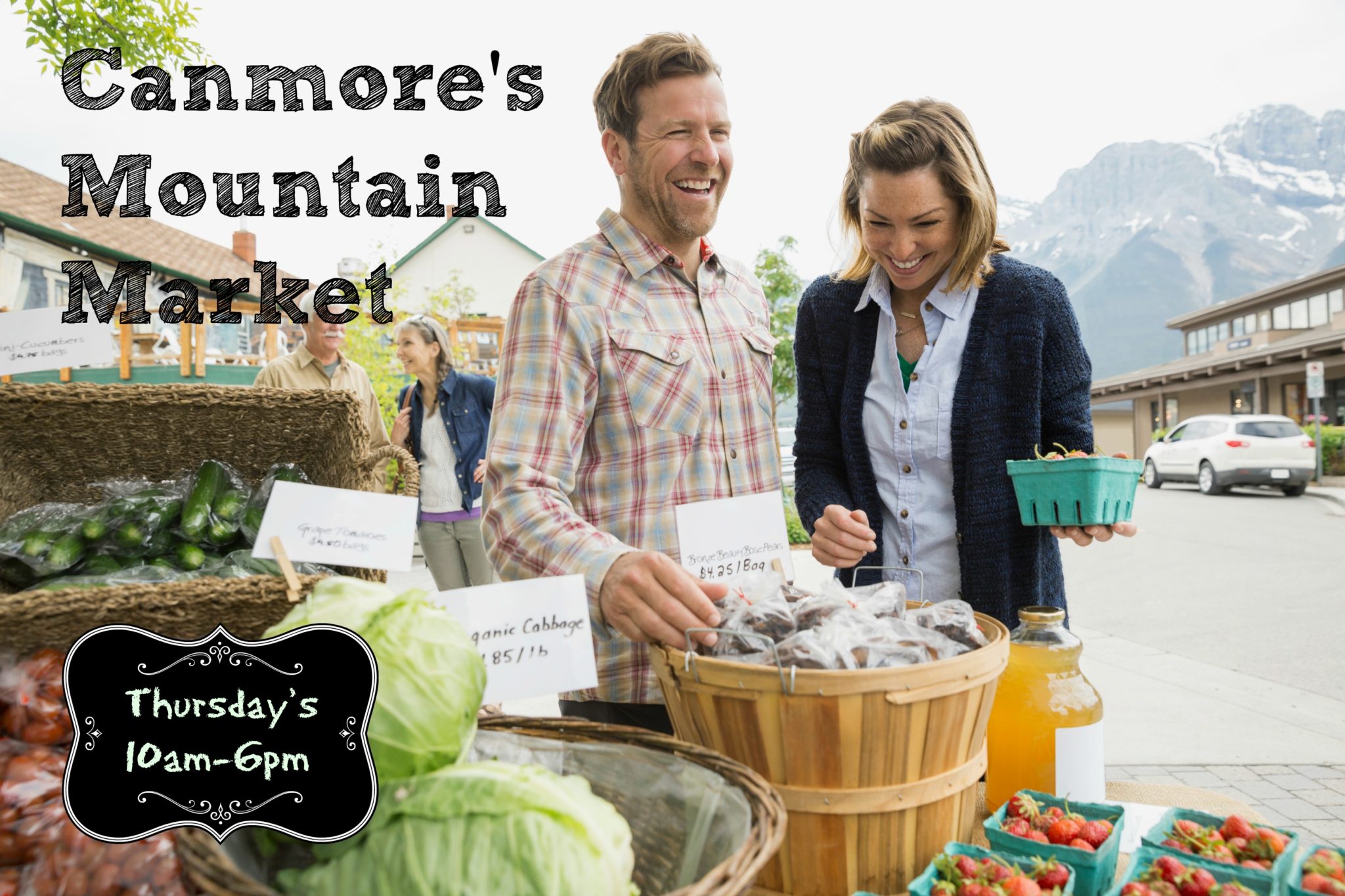 The arrival of the 2016 Canmore Mountain Market means that this will all change over the next six months. Local producers are set to bring their goods directly to consumers once a week in downtown Canmore, providing new options, lower prices and a fantastic way to shop for food.
This Canmore food market will bring new produce to a great location, offering greater choice for consumers.
This is the chance for locals to enjoy a different sort of shopping experience in a great location. There are plenty of standard grocery stores in Canmore, but none can provide the atmosphere that this market allow for. The produce is not packed into units and shelves under artificial lights but instead brought to the outdoor space of the plaza in baskets and crates and sold in the sunshine. It gives locals the chance to appreciate the goods in a whole new light. When you add in the fantastic natural scenery of the mountains, there really is no better place in town to do some food shopping.
On top of this, there is the chance to get a better choice of high quality produce than those stores may supply and to buy some interesting ingredients directly from the supplier. Supply can drop in the peak seasons, as tourists in self-catering apartments head to the stores to stock up, but this market provides a new outlet with access to some different kinds of seasonal produce. If you want a prime cut of meat – perhaps an ethically-reared chicken or a piece of elk – you can find suppliers with fresh, high-quality offerings. Meat, fruit and veg are the staple ingredients of the Canmore Mountain Market, but there are sure to be other treats to find among the stalls, such as baked goods and crafts.
There should be something for everyone at this Mountain Market, and at a decent price.
The emphasis on local and regional produce from local suppliers means that there is also the chance to build upon a great sense of community in Canmore. This is a place where locals can come and meet, talk to local producers about their crops and products and be able to become a part of a local, sustainable enterprise. Rather than rely on expensive, out-of-season imports from the stores, it is now possible to enjoy new flavors from Alberta farmers and producers and start conversations with the real people behind the produce.
To view a full list of vendors that will be attending this year's Mountain market click here.
As well as providing a stronger link in this chain, the Canmore Mountain Market will be a place to meet with friends and socialize. There is also the chance that some live musicians may be around to add to the atmosphere or that street vendors will cook up some lunch. This adds to the sense that the market can be a great day out for the family as kids discover real ingredients and picnic on the grass and parents find great deals on food, jewelry, art, and much more.
Cost is important here and this weekly enterprise offers the chance to get a better deal than you would in the stores. You don't have to tell locals that food prices can get very expensive in Canmore thanks to supply and demand and high commercial square footage costs. Buying from the stores means that the prices are jacked up; buying from the suppliers cuts out the middleman and gives the money straight to the producer. Furthermore, the market can give locals a chance to try before they buy thanks to generous samples boards.
This weekly gathering is once again set to change food shopping in Canmore this summer.
The market will set up in Canmore Civic Centre Plaza in the downtown area every Thursday between the 26th of May and 6th of October. The aim is that it will be open from 10am to 6pm, so there is plenty of time during the day to have a browse and find some great deals. Visitors can make an afternoon of it with friends, to avoid the usual rush of the grocery store, or perhaps pop in on a lunch break or after work to find something unusual for dinner once a week. The Canmore Mountain Market is sure to reinvigorate the way that local residents shop for their food, and consider local produce, and the stalls will be a welcome sight beneath the mountains every week.
The Mountain Market is another event adding to the list of lifestyle rewards that owning in Canmore provides. Contact me today to start the search for your mountain home! Direct 403-688-7769 or Email.
*photos courtesy of Canmore Business & Tourism*