Canmore Off Market Listings in Low Inventory Times.
Posted by Devin Stephens on Sunday, April 16, 2017 at 4:21 PM
By Devin Stephens / April 16, 2017
Comment
There is term in the real estate industry that many of us are seeing used more and more, 'pocket listings'. Chances are that this is not quite what you first imagine, partly because the real answer leaves so many people scratching their heads. Pocket listings are properties for sale that aren't placed on the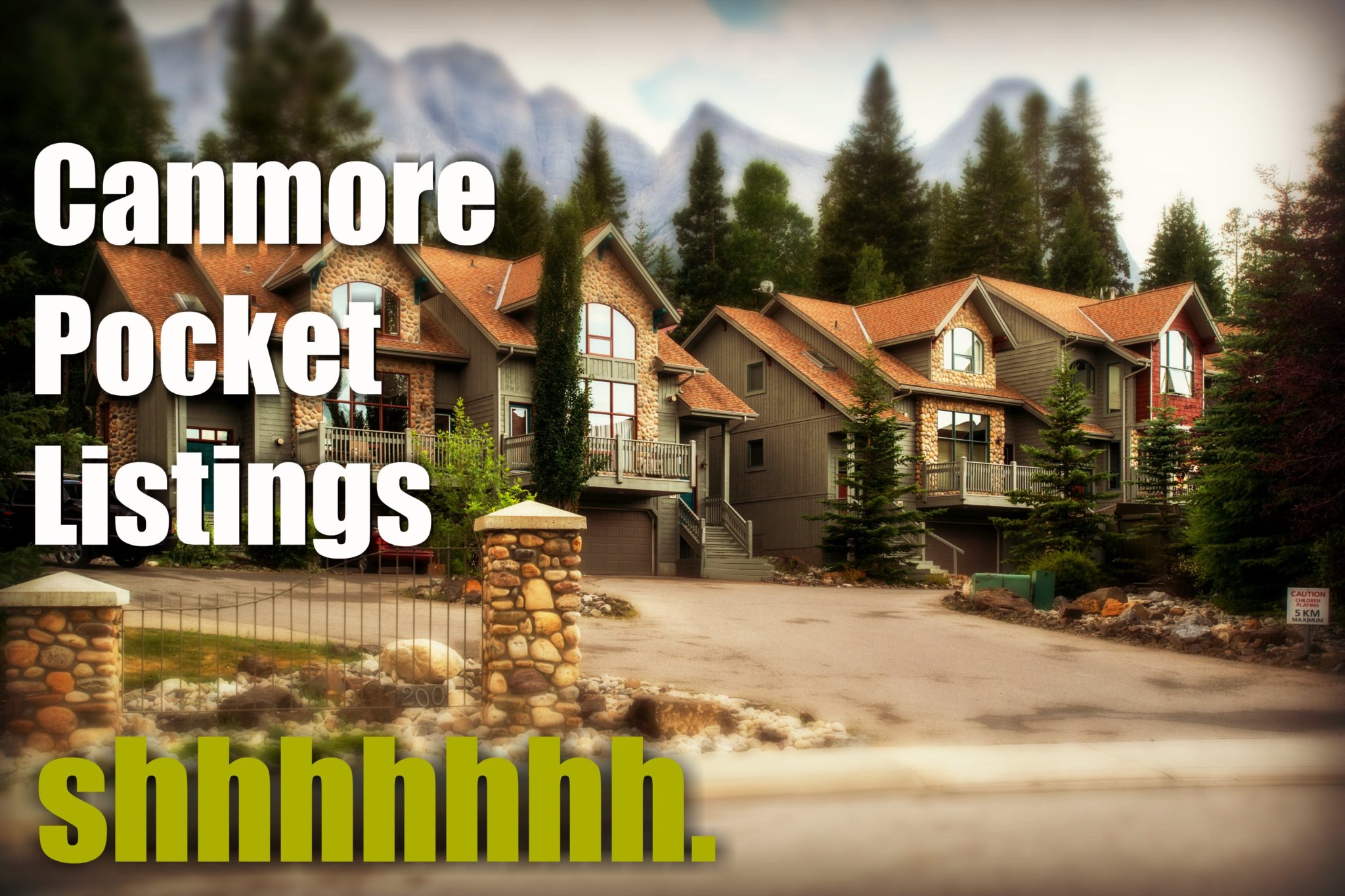 multiple listing service(MLS). The property sale remains relatively private as sellers commit to selling their home in a more gradual, understated way. Pocket listings were once the action of the celebrity, the star looking for buyers without opening a home up to the wider general public. Today many long term Canmore homeowners are using the system to make the right kind of sale on their terms.
So let's ask the obvious question here. Why on earth would a seller want to go through this more exclusive, secretive channel?
There are some clear disadvantages in opting to be an Off Market Listing in Canmore over the regional multiple listing service. The logical approach for those looking to sell is to get the listing seen by as many potential buyers as possible, promote it hard and hope for various offers to flood in. The more people that are aware of the home, the more likely it is that the seller will find the ideal buyer. However, this only really suits keen, experienced sellers that are ready for the hustle and bustle of being on the market. For long-time Canmore home owners and those in difficult circumstances that may need to ease into the sale a little, becoming a pocket listing may be an ideal option. In many cases this allows time for an owner to emotionally prepare for selling their home as well as reduce clutter and complete any renovations that may help to boost the resale value. These pocket listings are a middle ground where sellers can get the ball rolling to eventually go on the MLS without having their lives turned upside down.
Buyers can in many times forget how much the selling process impacts upon sellers and their families, especially those that have lived in a property for many years. Getting a home ready for the market and accommodating numerous showings (many on short notice) is hard work. Homeowners can at times struggle to maintain that wonderful show home the entire time just in case a possible buyer wants to see it one evening. There may be kids, guests and animals that add to the equation. Pocket listings can bring in smaller numbers of keen buyers that can be better accommodated. Also, those that know they are seeing a pocket listing may be more forgiving of mess and work in progress because they have the privilege of being the first to see it.
There may be clear benefits of becoming an off market listing in Canmore. For the seller benefits include the opportunity to negotiate on real estate commission savings and the opportunity to stay firm on a price, but what do buyers get out of it?
I like to use the saying 'Any Port in the Storm' for buyers in Canmore's low inventory market. In 2016 we had a tremendous amount of inventory change hands with over 490 sales (data from the Canmore Real Estate interface) out of approximately 3335 homes & condominiums in town. Many of these new homeowners are not interested in selling and we are currently seeing 10 + year low inventory levels. Each community in Canmore holds such unique value and if your sights are set on just one or two, you will be eager to view any opportunity available. Finding a pocket listing allows a buyer to view the property and make an offer without the stress of competition from the rest of the public market. They could forget about bidding wars and avoid missing out the property of their dreams. Those with a keen-eyed Canmore realtor on their side may find that there are more options available than what is on market.
These alternative Canmore Off Market Listings may sound off putting at first when they go against everything that makes logical sense for a profitable, quick sale. Still, there are some conveniences and benefits that explain why they are growing in popularity.
Looking for something specific in Canmore's market and having a tough time finding it? Contact us today to discuss!