Canmore Real Estate Prices for 2019—Fall Update
Posted by Devin Stephens on Saturday, December 7, 2019 at 10:50 AM
By Devin Stephens / December 7, 2019
Comment
Fall is here, and so are promising Canmore real estate trends! The weather might be cooling off, but the real estate market isn't there yet. If you've got your eye on a dazzling Canmore home, don't wait— you don't want to miss your chance at a spectacular property.
Canmore
Canmore is a cozy mountain town with no shortage of things to do. Settled in the Rocky Mountains' Bow Valley, Canmore sits adjacent to Kananaskis Country and at the base of several major peaks. The town's historic centre is a hub for tourist and resident activity, and its shops and restaurants are enough to keep you busy for hours!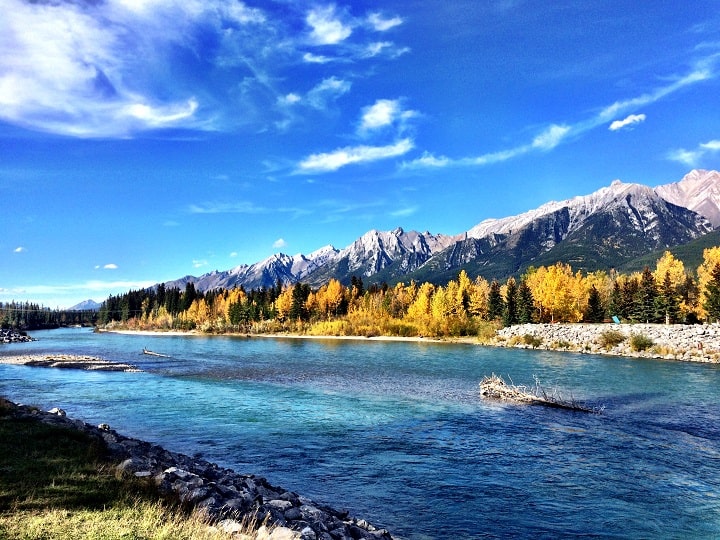 Canmore offers an ideal combination of indoor comforts and outdoor adventure. The area is home to abundant wildlife alongside its 14,000 residents, and there are plenty of trails to explore at Banff National Park. With Canmore's mild Alberta climate, you can fully enjoy the frequent festivals and celebrations throughout the year and take advantage of the prime ski locations in the area.
If you're looking for vibrant city life without giving up your private escape, Canmore is your dream location. A mere 81 km from Calgary, you get the best of both worlds. With all this area has to offer, is it any surprise that the Canmore real estate market is on the upswing?
Canmore Real Estate Trends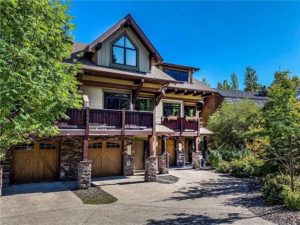 Canmore real estate trends are finally moving away from the seller's market where they've stayed fairly consistent for the past four years. October 2019 proved to be one of the best months of the year for sellers with 63 transactions—that's up from 41 in October 2018—but prices over the last three months have begun to drop.
With so many sales, the number of active listings on the market has decreased since the July 2019 high of 281 homes for sale. The decrease is due in part to a higher volume of sales, but we can't forget that winter will soon be upon us, which means many homes are being pulled off the market for now.
Prices have gone down with the chilly fall temperatures, but the listings are up from September. However, Canmore's fall real estate prices are 10.7% lower now in November than they were in October of this year. Listing increases and price drops mean buyer interest goes up as more options become available.
Now is an excellent time for buying in Canmore. It's a buyer's market, and we're not going to see prices go up again for a while—at least not through the winter. Sellers are more willing to negotiate than they have been over the past four years, so if you're looking to buy, now is the time.
Cost of Real Estate in Canmore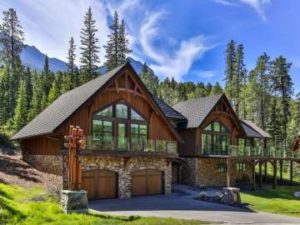 If you're thinking about buying a home in Canmore, start checking the listings. We've seen more price reductions in the last three months as more homes appear on the market.
If you're a buyer, you have a wider selection and can find homes for lower prices. Because there are so many homes available, more sellers are open to lowering their asking prices, as buyers are more likely to walk away from a high listing price.
At the end of November 2019, there were 204 listings on the market in the Canmore area. Condo prices have dipped about 2.8% this year with a three-month average of $456,000. Meanwhile, single-family homes have decreased around 2% to average around $825,000.
Townhouse prices also the lowest they've been all year, following the trends of condos and single-family homes. These lower prices allow buyers to take advantage of the more open negotiation opportunities.
Right now, homes stay on the market for about 34 days, which means they're selling fast as buyers catch on to this dip away from the seller's market. If you're buying in Canmore, pay attention to this market trend, as prices are still going down while inventory rises. Currently, 35 listed properties have reduced list prices, due in part to overall lower listing prices and winter looming ahead.
Looking for a Home in Canmore?
If you're looking to buy or invest in Canmore real estate, do it now. Canmore is a desirable area for retirees, those looking for luxury living, and even athletic families. Now is a prime time to buy and invest, as the market shifts in the buyer's favor.
Canmore is a known tourist attraction, but that doesn't mean it isn't perfect for permanent living. If you're looking for a place where your family can flourish alongside nature, look no further. Contact Devin today to start your search for the perfect home!