Canmore's Vacation Market is in High Demand- Here is Why
Posted by Devin Stephens on Thursday, May 6, 2021 at 9:51 PM
By Devin Stephens / May 6, 2021
Comment
The impact of COVID-19 on the Canmore tourism industry hasn't exactly been what one might expect. In fact, it's likely the opposite.
The number of vehicles travelling into the Banff/Canmore region increased by 8 per cent from 2020-2021 and short-term rentals were up a whopping 86 per cent at the end of 2020 when compared to the previous year.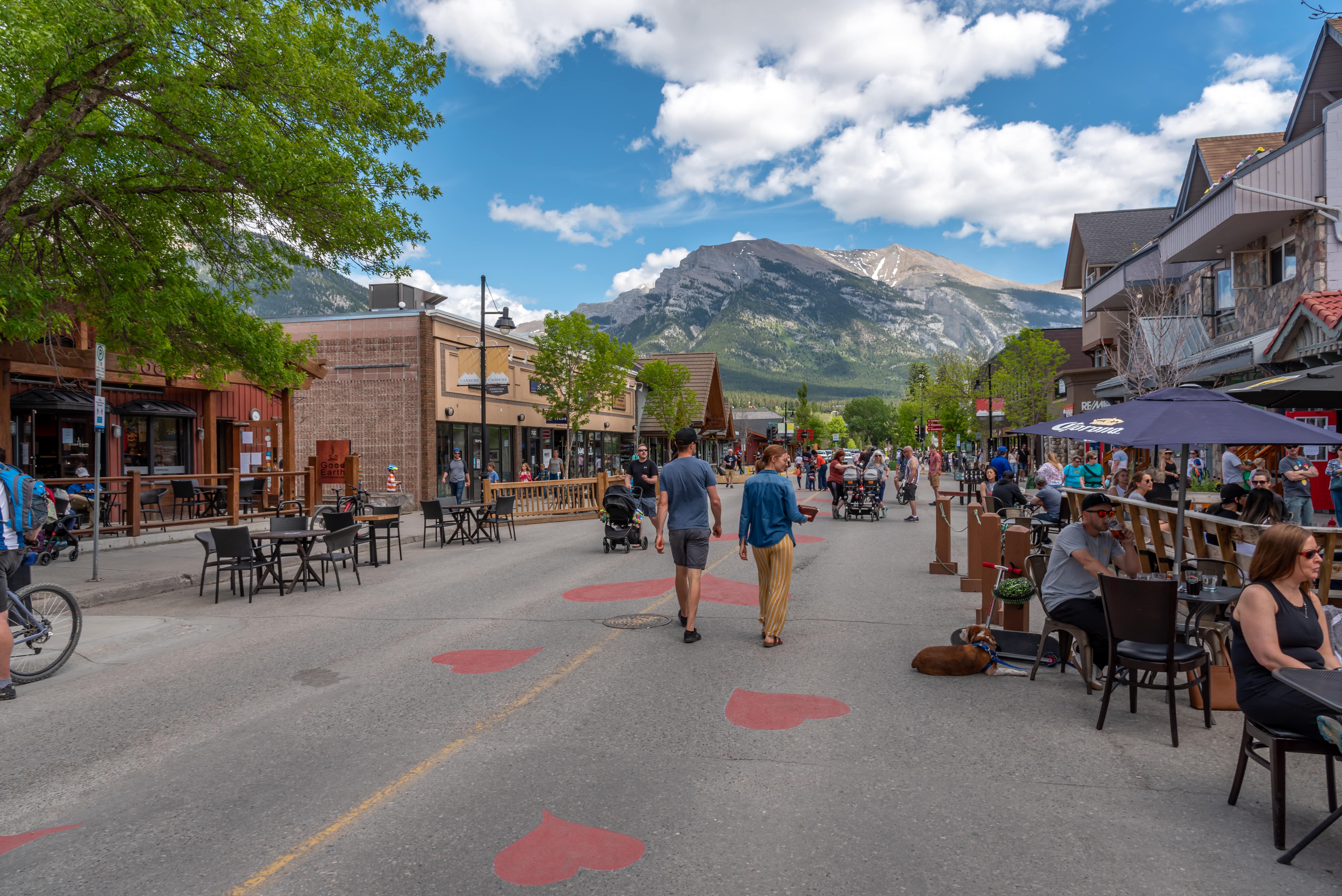 To put it simply? The Canmore rental market is thriving, despite the many setbacks the tourism industry has faced due to COVID-19. People are still travelling to the area, booking accommodations, and enjoying all of the scenic wonders our town has to offer.
But what, exactly, is contributing to this strong short-term rental market? What factors have safeguarded Canmore from the devastating impacts felt by other tourism destinations?
We decided to dig into the data and find the answers. Here's what we found.
Why Canmore Vacation Properties Remain in High Demand
1. The Tourism Recovery Plan
The Government of Alberta has been notably proactive in terms of providing support to the tourism sector. In 2020 alone, a total of $37.7 million in funding was allocated to Travel Alberta, and the province intends to increase this amount in the coming years.
Recently, the government announced an ambitious recovery plan that would double tourism spending to more than $16 billion a year by 2030. This will provide a much-needed security cushion to tourism businesses, including those located here in the Canmore region.
So far, ongoing government support has allowed many local businesses to continue offering services to both residents and visitors alike, which, in turn, benefits mountain vacation rentals.
2. The High Cost of Homes
Another important factor to consider when analyzing the current Canmore rental market is the consistent value of properties in the area. Despite COVID-19, housing prices have remained relatively strong (and high).
Since Canmore real estate doesn't come cheap, many homeowners are motivated to rent out basement suites, spare rooms, and guest houses. It's an effective way to cover many of the expenses associated with living in the Rockies, where the average cost of a single-family home sits at an impressive $1.09 million (as of April 2021).
3. Freehold Opportunities
This is another key reason why vacation rentals in Canmore are so lucrative and in demand. Unlike the neighbouring community of Banff, most properties in the Canmore region are sold under freehold ownership— meaning residents own both their property and the land it is built upon. This gives property owners complete control over their home and property in terms of renovations, landscaping, owning pets, and required payments (no unexpected fees or rent hikes).
Since Canmore vacation properties are built on freehold land, owners have more flexibility when it comes to expanding rental space, adding additional suites, or renting out their home when it isn't being occupied.
In areas like Banff and Jasper, where all land is federally owned, there are far more restrictions on what residents can do in terms of adding rental space.
How Residents Can Capitalize on the Canmore Rental Market
Residents interested in offering vacation rentals in Canmore can maximize profitability and ensure a pleasant renting experience by considering the following:
1. Hiring a Management Company
Not every property owner is able (or willing to) take on the many responsibilities that come with being a landlord. Whether it's simply taking the time to provide guests with parking passes, keys, etc, or it's dealing with a heated dispute— property owners need to consider how hands-on they want to be as a short-term rental host.
2. Setting a Reasonable Rate
How much you should charge for your rental unit will depend on a wide range of factors— from proximity to local amenities and attractions, how much competition you're up against, and what type of features your property has to offer. If your unit has a private, outdoor, hot tub guests can enjoy, for instance, you'll be able to charge more than similar properties without one. You could also offer additional services, like providing breakfast or offering bicycles that guests can use to check out the town. These add-ons can have major benefits in terms of rental rates.
3. Read the Rules and Regulations
Nothing will prevent you from succeeding in the Canmore rental market more than overlooking proper protocols. You'll need to obtain a permit, strictly abide by Canmore's bylaws, ensure you charge GST, and invest in short-term rental insurance— otherwise, you could be fined thousands of dollars.
Additionally, reviewing the zoning requirements for vacation rentals and tourist homes in Canmore is essential if you are looking to rent your property short term. Owning a tourist home allows you to rent it out, however, if your property is not designated as a tourist home by the Town of Canmore you won't be able to rent it out short-term.
A tourist home is defined as a dwelling that can be used for both short-term stays and permanent residence. Understanding where tourist homes are allowed can be complicated with only two Silvertip residential districts and one sub-area of Teepee Town allowing this use. The Land Use Bylaw chooses which areas tourist homes may or may not be allowed to operate and within these zones, only certain buildings or locations allow tourist homes. Visit the Town of Canmore website to learn more about vacation rentals and whether or not the zoning for a property allows tourist homes.
Want to invest in mountain vacation rentals? Canmore is the ideal location. Reach out to learn more. I'd be happy to assist as you consider your options.