Canmore – Top of the Investment Market
Posted by Devin Stephens on Monday, March 25, 2019 at 12:01 PM
By Devin Stephens / March 25, 2019
Comment
Few people would disagree that Canmore has just about anything you could want as far as landscape, businesses, and resources go. Canmore seems to have an intangible quality that attracts people and keeps them coming back. Or in some cases, causes them to stay. Not only is Canmore a beautiful, thriving community. It has become the place in Canada to invest in and own property. Below is a bit about why Canmore is now consistently at the top of the investment market in Canada.
Location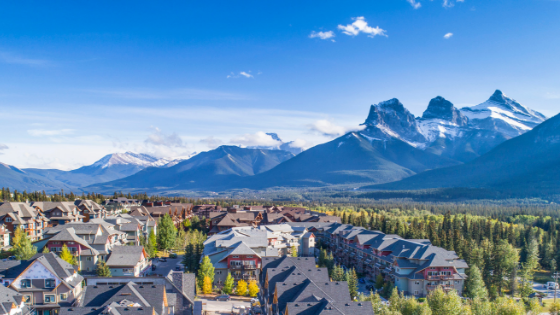 The number one draw to Canmore is where it lies. Surrounded by surreal views of the Rocky Mountains, the scenery alone is enough to fall in love with Canmore. As if the backdrop weren't enough, the mountains offer some of the best outdoor activities in the world. Regardless of the season, adventurers can find just what they're looking for in Canmore. Summertime offers hiking trails as leisurely or intense as a person would want. Mountain biking takes off, with hundreds of trails to explore through town all the way to Banff. When the lakes and rivers open up, water sports are a major industry as kayaking, canoeing, paddleboarding and fishing are once again possible. During the winter, visitors trade in their shorts for snow pants. The snow-covered peaks give visitors the best skiing, snowboarding, and snowshoeing trails. With competitive races and relaxing cross-country ski trips, the Rockies provide endless options for entertainment. Winter is also the perfect time to spend a day ice fishing and then spend a night cozied up in front of a fire with a drink in hand. Canmore, and its properties, create the perfect idyllic mountain backdrop no matter what time of year.
Access to Entertainment
Canmore is considered a resort town in the Rockies. However, unlike many other resort towns, it offers entertainment and activities all year long. This makes Canmore an ideal place whether you are moving permanently or simply looking for a vacation rental. It is also one of the few Rocky Mountain towns where private real estate investment is flourishing. Many other towns frown upon private ownership, so Canmore offers a unique opportunity to its investors.
Rising Investment Market
Real estate trends rise and fall consistently. Canmore's market has been on the rise for the last four years. According to trajectories, the real estate market is still a few years away from hitting its peak. While other Alberta cities have an oversupply of housing with fewer buyers, Canmore is the opposite. There are so many people wanting to move to this community that Canmore boasts the highest sale prices in Alberta. An average sale price for a condo is around $459,000 and an average price for a home is $875,000. Despite these higher prices, the listings on the market are rarely on the market more than a month. The housing sales increased by 44% from February to March of 2019 alone. For an up-to-date assessment on Canmore's real estate market and pricing, check out our summer 2019 update. Everyone wants to buy in Canmore; investment properties see a high return whether the buyers are interested in selling or operating a vacation rental.
Projected Growth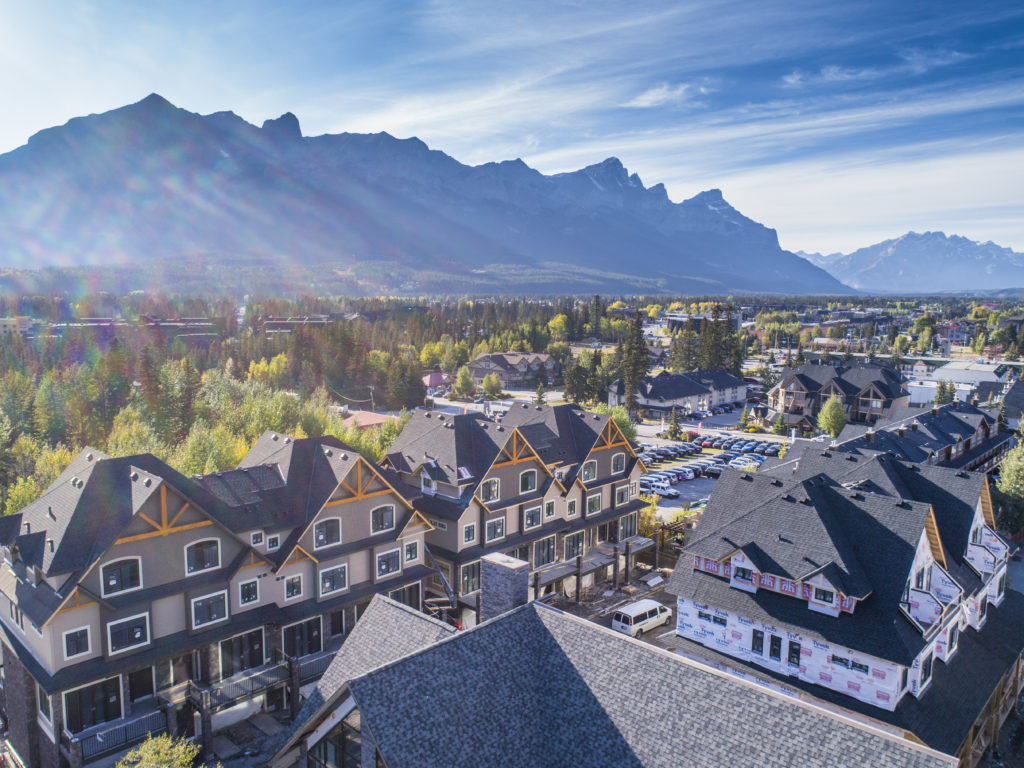 Canmore has a booming future. Along with the town's own resources, Canmore is only 100 km from Calgary. Anyone looking for some time in an urban setting has a short drive to spend the day or weekend in the city, then return to the rustic world of the Bow Valley. Another factor driving the Canmore investment market is the attraction the town holds for international buyers. Canmore published a ten-year plan to boost tourism for their town. With an increase in visitors, more people will be falling in love with life in Canmore and choose to invest in properties.
Are you interested in learning more about the Canmore investment market? As one of the top real estate companies in the area we pride ourselves on being up-to-date with the current trends. At Canmore Real Estate Company, your investment is our livelihood. We want to help you make an informed decision that benefits you as well as the community of Canmore. When we all work together, we all win! If you're wanting more information about how and why to invest, please reach out to Devin Stephens. A seasoned real estate agent in the Canmore area, Devin has the knowledge and expertise to help you make the best decision on investing in Canmore. You can contact Devin at 403.688.7769 or reach out via email at [email protected].