Canmore Vacation Property Guide
Posted by Devin Stephens on Sunday, February 14, 2016 at 6:05 PM
By Devin Stephens / February 14, 2016
Comment
Thinking of buying a Canmore Vacation Property? – Use this guide to help you choose a management structure that matches your goals.
---
Over the past 10 years, Canmore, Alberta, has become one of the most sought after vacation destinations in Canada and vacation rentals are in high demand.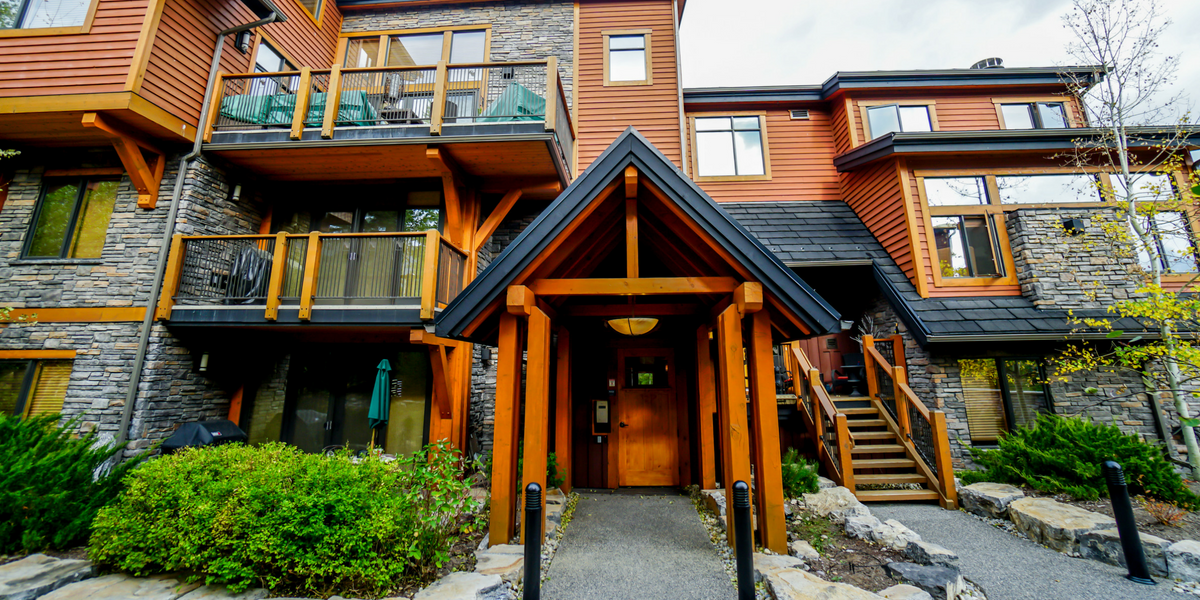 The opportunity for adventure, fine cuisine, fantastic events and scenic beauty are in abundance. All the key elements to a good investment can be found here, including a low vacancy rate, financial appreciation factors, solid cash-flow opportunities and of course the lifestyle rewards. In this guide, I aim to show you the options available to purchase for Canmore vacation property and some of the important considerations you need to make to make this venture spectacular and profitable.
There are multiple property management options for Canmore vacation rental owners.
Long term rental companies:
If you are not concerned with generating cash-flow and don't plan on utilizing the property over the duration of the contracted period, this structure can offer a low stress option to help you benefit from an appreciating market.
Rental rates are slightly higher than the provincial averages, although purchase prices are also higher unless you have owned the property for 10 years or have a sizeable down payment.
Peka & Asset West are the big players in the Bow Valley and rent their clients properties out on a monthly/yearly basis with fees from 10-15% of gross revenue
Short term management companies:
By comparison, management fees range anywhere from 25-35% of gross revenue, although this is balanced out by the higher margin returns that nightly rentals provide. There are many new companies trying to get into this market, so it is best to do your homework before trusting your valuable asset to one of them. Look for those that advertise through property listing sites such as VRBO, AirBNB and Flipkey.
Hotel Rental Pool structures:
This option has the highest cost of all with charges of 45-55% of gross margin, although there is the flexibility for owners to use the unit as much as they want and supplement their expenses on the property while away. The problem is that you only share in the profits of the rental pool and it is often managed by a rental pool management company distinct from the hotel property management company. This can mean limited control and a large cut out of your profits.
Self Management:
This is definitely the most time consuming option, but it can be financially rewarding if you take it upon yourself to learn the ropes. I recommend that my investment clients consider this the same as building a business and advise them to not underestimate the workload involved in building it's infrastructure. This method is great for owners that have flexible schedules and are often in front of their computers to communicate with prospective renters.
---
Getting Started With A Canmore Vacation Property
If you decide to enter the world of self management, there are many considerations to make about costs, listings and protecting yourself from clients. Before you can do that, however, you need to take some important first steps. Firstly, you need to define your goals in this business. What you intend to accomplish with your Canmore vacation rental? How many rental weeks you intend to personally use annually. What are your financial objectives beyond making a profit? The next step is to ensure that the property you list complies with all of Canmore's regulations. Look into zoning, homeowner association bylaws, business licenses, and sales taxes to understand the bigger picture.
The costs involved in establishing a successful vacation rental.
It is one thing to know your financial goals from renting out a Canmore investment, but you also have to consider all the outgoing costs of getting that property in the perfect condition and making it profitable.
Marketing:
You will need to find a platform that will make your property visible to potential renters, facilitate its bookings and collect the funds.
Each company has its own fee structure and costs, from percentage charges per booking (7-12%) to yearly advertising fees ($300- $1300), but VRBO, AirBnB & FlipKey are all worth consideration.
Housekeeper/cleaning:
The cleanliness of your vacation home could make the difference between a satisfied, happy customer and a bad review online. A trusted cleaner can also assist in assessing the unit upon clients leaving, change the codes on the keypad/lockboxes and prepare for the next booking. Most owners add this cost into their rental quotes so it does not come directly out of their profits. Contact me for recommendations.
Renovations & Entertainment
You may need to do some renovations to your home to get it up to the standard that renters expect. It may start with some repainting, a reliable internet connection and some new furniture but there are finer details to think about, such as providing adequate utensils in the kitchen (double the maximum number of guests your condo can hold), quality bedding and towels, a first aid kit and other equipment to use during their visit. What about snow gear for outdoor sports, bikes, a national park pass or gaming equipment for the kids?
Maintenance:
Aside from the initial renovations, there will be ongoing maintenance costs to consider.
Create a digital Rolodex full of different, local tradesman that you can rely on in an emergency, such as a handyman, painter, locksmith, plumber and electrician.
Attorneys and accountants:
---
It is advisable to hire an attorney who is familiar with Canmore's zoning codes and bylaws to guide you on your options. An accountant will advise you on bookkeeping procedures and tax implications for vacation home rental owners.
If your home is being rented on a short term basis then it will be taxed as a tourist home, as defined by Canmore's land use bylaw. Follow this link for more information: http://www.canmore.ca/residents/property-tax/rates-assessments.
How to increase the chances of rental success.
By this point you will have decided on your goals, understand all the relevant regulations and figured out how to make your new venture as profitable as possible. The next step is to create the ideal listing that will increase the chances of your property being chosen over the competition. You need to remember that there are 3 types of clients out there and your listing needs to appeal to them all.
Client 1 – those who will only look at the photos:
If your listing isn't visually appealing then you will lose the interest of many potential renters straight away. The more energy you spend on creatively decorating or renovating your property, the more in demand it will be. It won't matter if you are priced slightly higher than the competition, as long as you you have worked on the interior design to create something luxurious and unique that they will want to escape to. Use professional photographs to capture the aesthetic appeal of the property – both the interior and the exterior – and be sure to highlight any special features that give the listing that unique, luxury vibe. Don't just tell renters you have a rooftop hotub, show them the amazing views that they will experience while basking in it.
Client 2 – Those that will read the entire description with the hope of creating an emotional connection to the property.
Clients want to get to know a property as best they can before committing to renting it, especially if they are planning the ideal family getaway. Many renters want to be able to visualise themselves in that space so write a detailed description of your property to give them a clearer picture. Be as precise as possible about the features and details like the layout and sleeping arrangements. It also helps to capitalise specific keywords in your description to make them stand out. Details and photos of the rooms are essential but you need to sell the wider appeal of the property. List the exact distance your condo is from specific attractions/amenities so they can plan their days out.
Client 3 – those that scour reviews to gain a sense of security and validate the worth of the property.
Reviews can make or break a rental. Even if you have the most amazing sales pitch at the start of your listing, a few negative reviews at the bottom could quickly put people off and substantially increase your vacancy rate. Many websites optimize listings based on the volume of bookings and quality of ratings so it really is critical to strive for 5 Star reviews from every one of your bookings. On the subject of cost, be sure to list your price clearly and offer incentives for longer stays or shoulder season bookings.
You also need to remember that no matter which of these categories your potential renter falls under, the availability of the property is crucial. Clearly list the dates when your condo is available to make it easier for clients to book around their work and school schedules and eventually choose you over your competition.
How to protect your property against bad clients.
Attracting clients with a great listing is important for business, but you can't always guarantee that those clients are going to respectful or easy to deal with. We have all heard the horror stories of VRBO and AirBnB rentals getting abused by renters so you cannot overlook the importance of protecting your Canmore Vacation home. There are definitely risks associated with renting to people you do not know, but there is more you can do to protect your property than asking for a simple security deposit and getting them to sign a rental agreement.
1. Screen clients.
Don't be afraid to set restrictions on your property and screen your potential guests to find out whether they are a good match. Talk to them on phone to discuss terms and expectations, look for renter reviews on sites like AirBnB to see their past record and say no if you think it is a bad fit.
2. Don't list with too many sites.
It may seem advantageous to list on as many sites as possible but every listing needs to match up to protect your reputation and credibility in the market. If you need to change any information, you will need to go to each of these sites to manually make changes, so it pays to make sure that each site links back to an original.
3. Be careful with keys.
Allowing guests a set of keys before the appointed time could result in multiple security issues: they could get lost in the mail, guests could turn up early or they could copy the keys and give them to other people. A better option is a keyless entry system or lockbox with a new code for every guest.
4. Get insurance.
You need to understand your homeowner's, renter's and/or umbrella coverage and contact a qualified agent to discuss the details. Additionally, AirBnB offers a "Host Guarantee" program that provides protection for up to $1,000,000 in damages to a covered property As always, it is important to read the terms and conditions to fully understand the limitations and procedures.
There is a lot to consider but every step brings you closer to the perfect Canmore Vacation rental.
Buying a vacation property in Canmore may be one of the best investments you will make in your life, but you have to put the work in and understand precisely what you are getting involved in. Look into all your options, understand the costs involved, take your time to create a listing that will appeal to all types of clients and protect yourself against the bad ones. If you can do all of this, you have a great chance of creating a popular, profitable vacation property.
I specialize in Vacation Homes in Canmore and would love to assist you. Please feel free to Contact me to discuss purchasing/investment options or set up your SEARCH today.