Canmore's Emerging Luxury Home Market
Posted by Devin Stephens on Tuesday, August 7, 2018 at 2:21 PM
By Devin Stephens / August 7, 2018
Comment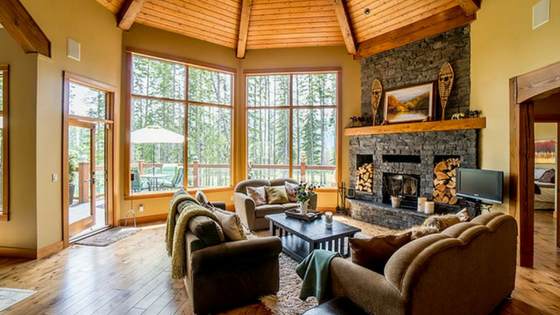 In Canmore, the last two years have seen a spike in new home developments, especially in luxury homes. With panoramic views of the Rockies, endless kilometres of hiking and biking trails, and a vibrant community of young professionals, it's no wonder that it's been reported by The Globe and Mail to be one of Canada's top five home markets.
What makes Canmore unique is that it combines the best of small-town living with modern, urban conveniences. It's a clean, safe and quaint community, yet has a variety of shops, fine dining, rec centers and activities that are often reserved for the big city.
Plus, it's conveniently located, with Calgary being a short 45-minute jaunt on the TransCanada Highway. Imagine, waking up every morning to stunning views of the Rocky Mountains, fresh air, and a gorgeous hiking trail that's right in your backyard!
The Luxuries of Living in Canmore
Despite the convenient commute to Calgary, once you settle in Canmore, you may not want to leave. It is easy to see why Canmore is considered by many as the 'Basecamp for Adventurers'.
There are tons of beautiful homes in town and part of our mountain mystique is the assortment of individually stunning homes. Each community offers unique architectural guidelines and mountain perspectives.
Our climate provides warm summer days, wonderfully mild winters and fresh mountain air. Home to scenic golf courses, epic biking/hiking trails, olympic training facilities and boutique shops + restaurants in abundance.
Canmore truly has everything that sophisticated urban environments have but without the traffic and parking hassles. You'll love calling Canmore home!
Why You Should Invest in Canmore
Prices of Canmore real estate have begun an upward trajectory, and we expect that price increases will continue at an accelerated pace. As this article is being published, the average time of a home on the market is a mere 39 days.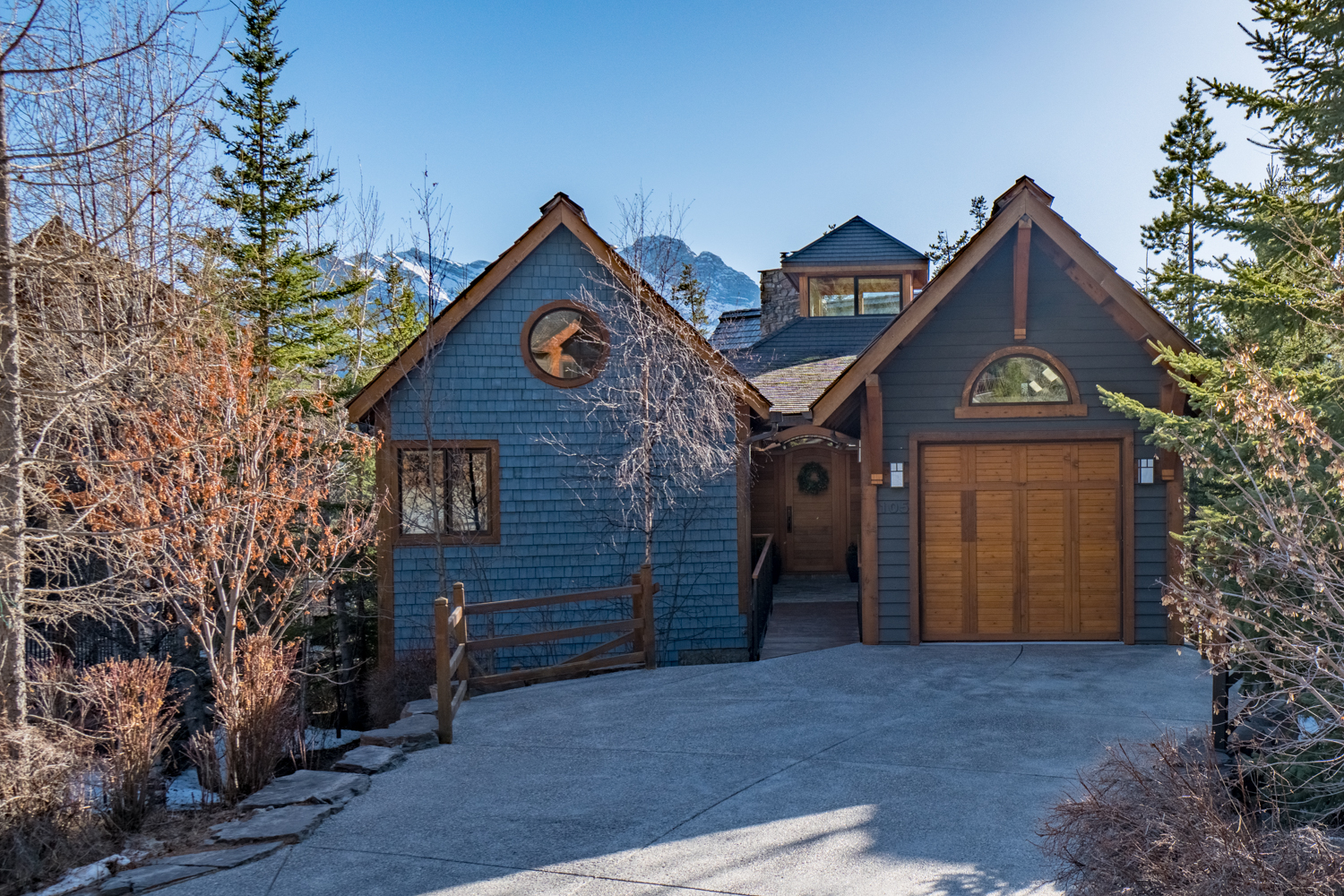 In 2017 we saw a significant increase in new home developments in Canmore. However, the pace of new construction is set to slow down by 2019 and could be reduced to a trickle as soon as 2020 due to environmental regulations and the community's commitment to protecting the Wildlife Corridor.
Since Canada is a frontrunner in the bid for the 2026 Olympics, this could also create a real estate boom, causing an increase in international awareness and demand for luxury homes. We don't want to speculate too heavily, but, regardless of who wins the bid, the in-process infrastructure investments will make Canmore an even bigger draw for major events in the coming years.
The sale-to-list ratio is currently 97 %, which is considerably higher than the national average of 54.3% (June) . Because of this current (but closing) window of opportunity, investors can often buy a luxury resale property for less than it would cost to buy a lot and construct a home from scratch. A great example of this is our Luxury Silvertip listing located at 105 Stone Creek Place for $2,198,000. The lot has some of most breathtaking panoramic mountain views available and would be worth approximately $850,000 in today's market. The walkout bungalow construction is one of the most expensive to rebuild and the architecture plus building materials could not be replaced for less than $2,000,000. View this property here.
Just in the last month, the total number of new listings decreased from 69 to 52. To add to that, the average selling price has started an upward rise that shows no sign of slowing. Canmore's proximity to Banff National Park and four top-ranked downhill ski resorts make it a popular destination, and it's only going to get more desirable as the years pass.
Considering how lovely the inventory of luxury homes is in Canmore, this is a rare investment chance that you won't want to miss!
Luxury Home Prices in Canmore
In comparing Canmore to other communities like Whistler, Blue Mountain, Sun Peaks, and Mont-Tremblant, we found that for the size, quality and unspoiled views, a home in Canmore almost always delivers more value for the money.
Home prices start at around $350,000 and top out at nearly $5 million. Within this range, there are varying price points, especially when you look at different home classifications, such as condos, townhouses, and detached luxury homes.
However, at present, the biggest opportunity for appreciation is in the luxury single-family home market priced at approximately $1.5 million and above. This market is waking up from an extended period of dormancy and is now on the radar of doctors, lawyers, entrepreneurs, and international investors who are keen to add to their portfolios.
Surprisingly, the luxury home prices in Canmore are less than many other mountain towns in Canada. Drawing on a sample of 99 homes from current real estate listings priced at over $1,200,000 , we've compiled the following data:
Luxury Home Price Summary
Numbers are in Canadian Dollars
| | | | |
| --- | --- | --- | --- |
| | Low | High | Avg. Price per Sq. Ft. |
| Canmore | $1,225,000 | $4,995,000 | $630 |
| Whistler | $1,499,000 | $25,900,000 | $1,340 |
| Sun Peaks | $1,599,000 | $3,499,000 | $698 |
| Mont-Tremblant | $1,350,000 | $6,500,000 | $682 |
| Blue Mountain | $1,495,000 | $3,495,000 | $602 |
As you can see from the summarized data, the only community with a lower average price per square foot is Blue Mountain. We should note, however, that Canmore has a deeper inventory of luxury abodes, while Blue Mountain's properties lack some of the newness and amenities seen in the Canmore listings.
Interested in buying in Canmore?
In Canmore's fast moving market you need a Real Estate agent you can trust. Contact Devin Stephens today to start your search.