Is Now the Time to Buy a Short-term Rental?
Posted by Devin Stephens on Friday, August 4, 2023 at 9:21:23 AM
By Devin Stephens / August 4, 2023
Comment
Canmore is an amazing destination location. People travel from all over the world to come and stay in Canmore. That is why we have always had a strong Hotel Condo or vacation rental market. Where is that market at today? If you are a vacation condo buyer, then this is what you need to be thinking about.
From a statistics standpoint, July 2023 was a busy month. We had 59 Hotel condos/tourist homes reported sold vs 12 in July of the previous year. While that is a huge jump from just one year ago, on a year to date scale, the number of units sold is still down 18% vs same period last year. July saw an influx of 55 new listings vs a mere 18 in June of 2023 and, for comparison, just 17 in July of 2022. But when we dig deeper, 47 of those units are presale at one of the new developments in town.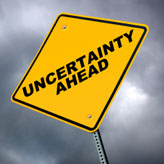 So what does this mean? Is it a good time to buy? My advice, patience is the key to today's market. We are bracing ourselves for even higher interest rates and that means potentially affected average daily rates and with an increase in supply, and potentially more to come, the outcome of these variables has yet to be determined.
We currently are seeing a shift from comparative value to revenue value. Pre-pandemic, buyers in this market were looking at appreciation based on CAP rates. For many years, buyers looked for an 8-10% return on purchase price and 20-30% cash on cash return. In today's economy, we are beginning to see strong occupancy ADR be affected by consumer spending habits.
So now is the time for patience. We need to see how the market will respond to this new inventory coming to the market, rising interest rates and the potential need for over-leveraged owners to sell.
That doesn't mean there isn't opportunity for the savvy investor. There are still properties we are bullish on. When these units come to market, we believe them to be a good solid investment based on location, views, amenities, occupancy and ADR. There are others we have become more bearish on. These are not ones we would consider for ourselves in the current market and we would encourage our clients to have patience till the right unit becomes available.
With advice from someone with a solid understanding of the market and the different offerings that may become available, there is opportunity for smart investments. So lock in those rates and then be prepared to wait for the right opportunity!