Choosing the Right Property for a Vacation Rental
Posted by Devin Stephens on Tuesday, November 22, 2022 at 2:21:02 PM
By Devin Stephens / November 22, 2022
Comment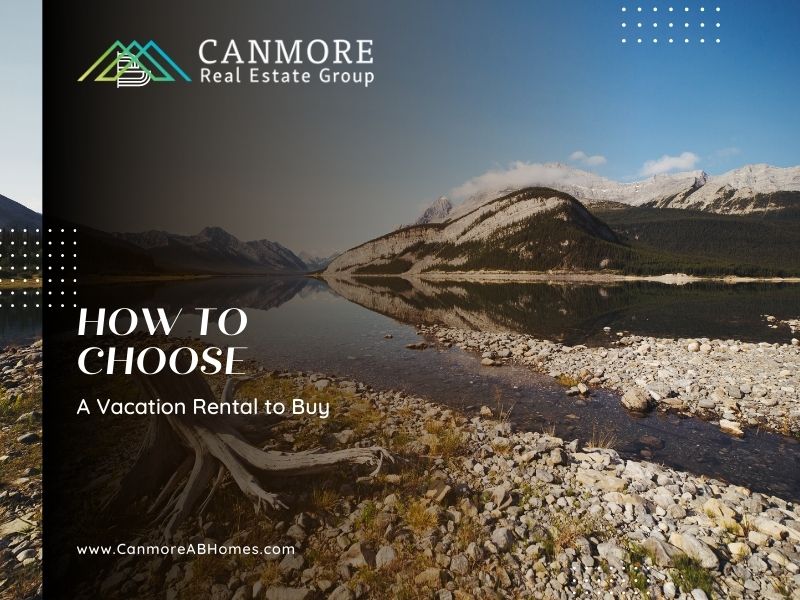 Congratulations! You have decided to invest in a vacation rental, one of the best ways to add a stream of income while securing access to your ideal vacation destination. In Canmore, demand for vacation rentals is steady all year long; this is no surprise when you think about all the reasons people love vacationing in Canmore.
If you are looking for a lucrative place to invest in a vacation rental, while enjoying the added benefits of having a vacation home you can use personally in one of your favorite locations, consider looking for one in Canmore. To learn more about getting started, contact us any time!
Not sure what to look for in a vacation rental property? Keep these things in mind as you begin your search.
1. Consider accessibility
The location of the property is key in how it can be marketed. Ideally, a vacation rental will provide quick access to the things your guests will want to do, like driving over to Banff National Park, strolling in Downtown Canmore, or taking a walk on Policeman's Creek Boardwalk.
Think about how long it will take for your guests to access these and other popular attractions throughout the area. Some guests will be looking for walkable access to downtown or a short commute to their planned activities, while others might be looking for a more quiet and private setting. Either can be marketed well, but make sure the location you choose fits with your overall strategy.
2. Prioritize number of guests
One of the keys to running a lucrative vacation rental is maximizing the number of guests that can stay. The more beds you can comfortably fit in the property, the higher your nightly rate can be.
The same is true of accommodating chidlren in the rental. By adding a crib, high chair, or other child friendly amenities, you can advertise the rental as perfect for families and attract a clientele that is willing to pay a bit more each night for a more comfortable place to stay.
3. Parking spaces
As you look at a potential vacation rental property, make note of how many parking spaces are associated with it. It will be best to have space for multiple cars if you plan to have the space and beds to accomodate a crowd.
4. Realistic renovation budget
Part of budgeting for a vacation rental includes a realistic plan for renovation and furnishing costs. While fixer uppers sometimes make great investments for vacation rentals, make sure you are qualified to estimate the costs of getting the property ready for guests, or take the time to hire a professional or two to provide estimates. Going over budget on your renovation is one of the easiest ways to lose money on what is meant to be a positive income stream.
5. Think about maintenance costs in different seasons
Keep the cost of maintenance in mind as you tour the property. Seasonal maintenance in particular can become costly if there are many trees or a large yard to manage. The same is true of a long driveway that will need to be shoveled in the snow, or high maintenance landscaping that may need significant attention throughout the year.
As always, we are here to help you navigate the vacation rental buying process. Contact us any time to learn more!