Do a Trial Run Before Launching your Canmore Vacation Rental
Posted by Devin Stephens on Saturday, March 4, 2023 at 3:06 PM
By Devin Stephens / March 4, 2023
Comment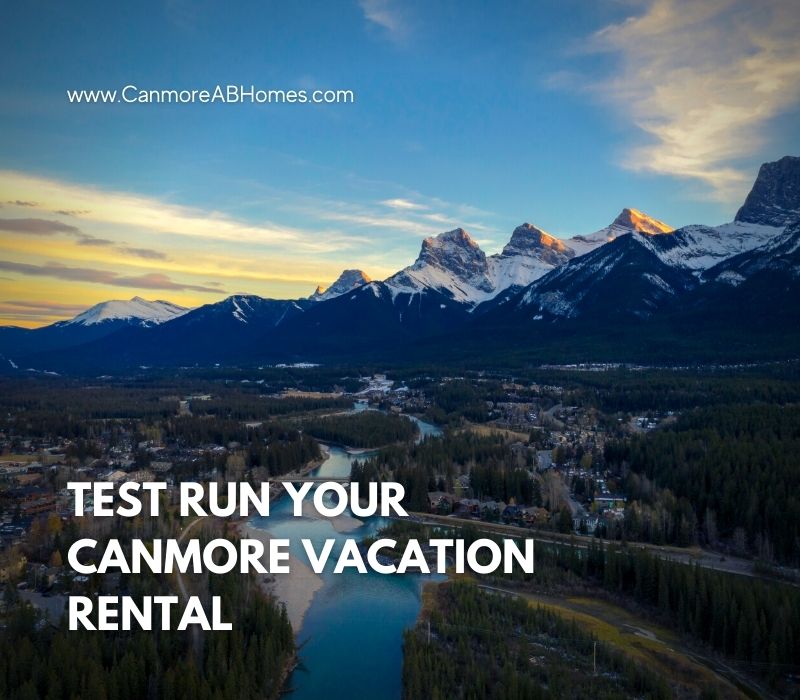 Buying a vacation home in Canmore is already a great idea, providing you access to one of the best places to travel in all of North America while getting in on a hot real estate market in Alberta. To leverage your investment even more, consider transforming the vacation home into a short term vacation rental business, allowing you to offset, cover, or even surpass the expense of the property.
Interested in learning more about the types of properties that are available in Canmore? We can help. Contact us any time to get started.
One of the keys to running a successful vacation rental business is earning a steady stream of positive reviews. To be sure you have created a guest experience that will earn you great reviews and support a successful short term vacation rental business in Canmore, plan a trial run before opening reservations. Here's how.
Get in Character
Start by planning a weekend or so to stay at the property, after you think you have everything set up. Make sure the property is furnished, cleaned, and stocked the way you plan to have it for your guests. Arrive in vacation mode, getting in character as much as possible to understand what your guests might feel.
Take Thorough Notes
Throughout your stay, keep a running list of notes about the experience. As you put yourself in your guests' shoes, you will notice things about the stay that are both positive and negative, and both are worthy of writing down.
At the end of the stay, you can look at these notes and consider what improvements need to be made, and what amazing features you forgot to highlight in the listing. This might include realizing you forgot to mention how beautiful the morning light is in the kitchen, or how quiet the area is an night. You might also notice that you forgot to stock an essential like dishwasher detergent or exra toilet tissue.
Making a list with all the things you notice, good and bad, will help you make the most of your experience.
Pack Light
One great way to find out how comfortable and equipped your property is is to pack only your necessities and make note of what you're missing. When you pack only your basic clothes, toiletries, and essentials, you will quickly notice what is lacking in the property.
This might mean your bedrooms need more pillows or blankets or you wish you brought more entertainment and realize a few board games would be a nice touch. There are many things it's easy to overlook as you stock the property that you will notice when you attempt to really relax in the property for the weekend.
Test Run the Cleaning Crew
Before and after your stay, have the professional cleaning crew you intend to work with do their normal cleaning. Don't mention to them that it is a test run, so you can get as accurate an impression as possible. Make note of how clean everything actually gets, any strong odors left behind by cleaning chemicals, and small touches that make the space feel fresh and hospitable.
Most cleaning crews will advertise that they offer essentially the same services. In most cases, the best way to determine the quality of their work is to just have them come do it.
Want to learn more about running a successful vacation rental in Canmore? Our blog has lots of tips, and we are here to help, so contact us any time.