Don't Miss the SnowDays Festival in Banff
Posted by Devin Stephens on Thursday, December 29, 2022 at 1:18:33 PM
By Devin Stephens / December 29, 2022
Comment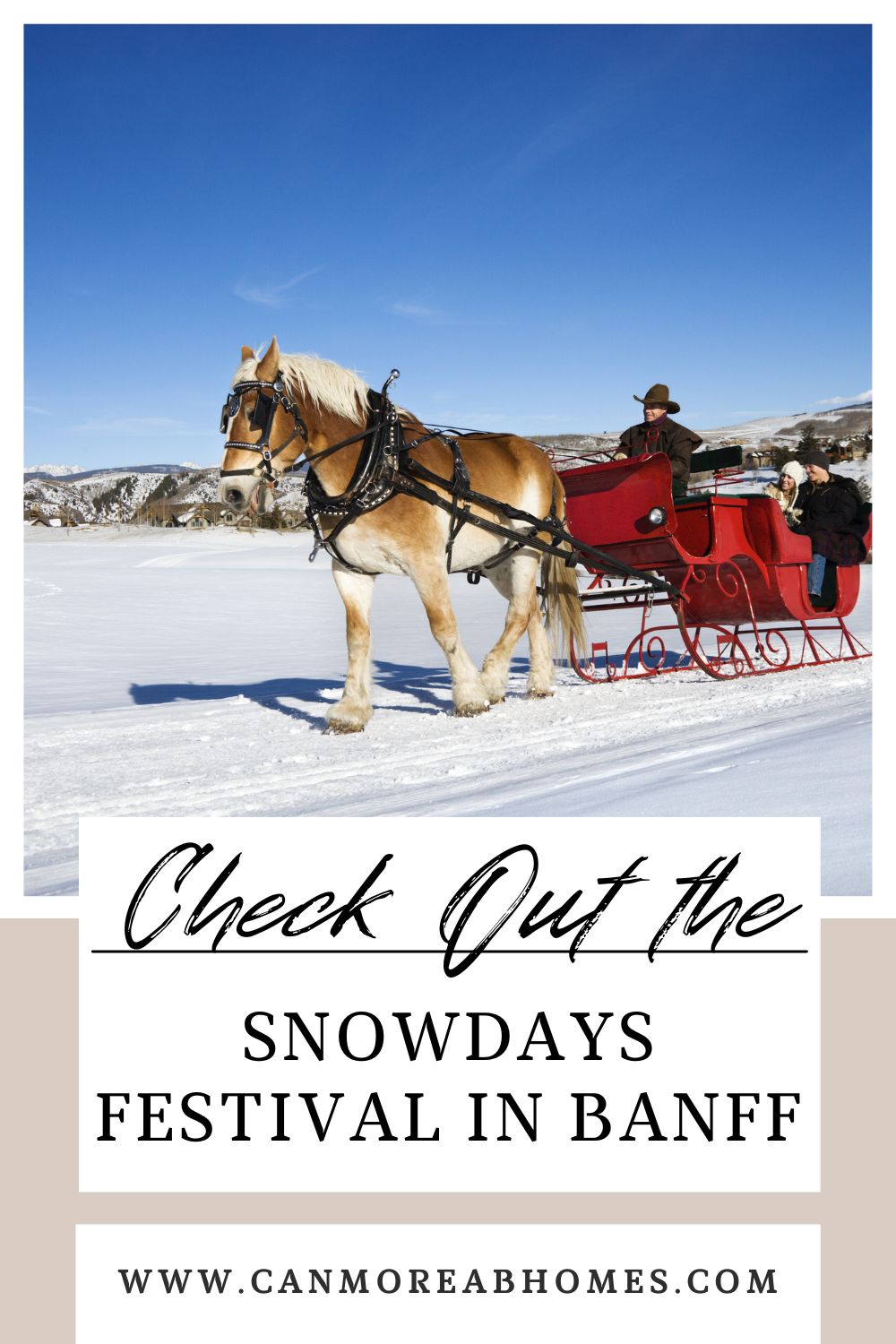 Every January in Banff, the city hosts an amazing celebration of winter: the SnowDays Festival. The streets of downtown Banff are transformed into a winter wonderland with attractions the whole family will enjoy.
Don't miss your chance to experience this wintertime tradition this year! Banff is one of the best places to explore in Canada, attracting outdoor enthusiasts and tourists from around the globe. If you are looking for a beautiful place to move, retire, invest in a vacation rental, or buy a personal vacation home, consider Banff or nearby Canmore. To learn more about finding your ideal property in the Canmore area, contact us any time.
If you are looking for the perfect time to check out Banff this winter, plan a trip during SnowDays.
Snow Sculptures
Master artists from around the world fill Banff with masterpieces sculpted from ice and snow. During the first days of the festival, catch the master sculptors in action as they transform enormous blocks of snow into art. Bundle up with a cozy drink and stroll through the trail of snow sculptures to enjoy an art exhibit unlike any other through the streets of downtown Banff.
Skijoring
If you've never been to SnowDays, chances are you have never had the pleasure of watching skijoring. This adrenaline-rushing sport involves a team of athletes and horses from Skijor Canada, who perform tricks and stunts on skis towed behind a galloping horse. Plan your trip during January 28th to catch one of their amazing performances.
SnowDays PlayZone
One of the features that makes SnowDays so family friendly is the PlayZone. Open Wednesday through Sunday during the festival, PlayZone has something for everyone to enjoy, including curling, a sledding hill, a fat tire bike course, winter activity rentals, and more.
Dog Sledding
Dog sleds have a rich cultural history in this area as a primary means of winter transportation for generations. Take part in this amazing partnership between man and beast, embarking on a dog sledding trek among rugged peaks and frozen lakes. Book a brief sledding trip of just an hour or bundle up for a 6 hour adventure!
Skiing
Is any winter trip to Banff complete without enjoying some skiing or snowboarding? With over 8,000 acres of terrain that are blanketed in an average of 30 feet of snow each year, this is the dream location for a ski trip. There are 3 ski resorts to choose from in the Banff area, with 2 gondolas and 26 chairlifts to provide access to all the runs. There is a run for everyone in Banff, whether you are a seasoned pro or a beginner.
Sleigh Rides
There are a few places to book a scenic sleigh ride in Banff during SnowDays. Bundle up in a sleigh behind beautiful horses to take in the sights of Banff or Lake Louise in a memorable tour that is perfect for everyone in the family, no matter their age or athletic ability.
To learn more about living or vacationing in Banff or Canmore, contact us any time.