Fall Events in Canmore, AB
Posted by Devin Stephens on Tuesday, September 3, 2019 at 11:29 AM
By Devin Stephens / September 3, 2019
Comment
It may be considered the off-season, but fall in Canmore is flooded with activities. If enjoying the breathtaking scenery doesn't satisfy you, one of the unique events Canmore is home to will! There is something for everyone during the shoulder season. If you are planning a trip or making a move, be sure to check out these fall events in Canmore, Alberta!
Scheduled Fall Events
Below are some date-specific events. If you know when your trip is, consider checking out some of these fun events happening in fall of 2019!
Canmore Highland Games: For a taste of the Celtic culture in Canmore, you'll want to check out the Canmore Highland Games! With typical activities associated with Scottish culture (piping, dancing, and the caber toss), the Canmore Highland games are one of the best ways for visitors and locals to celebrate part of the Celtic culture that influenced the area. This year's Canmore Highland Games takes place August 31-September 1. (may not include depending on publication date)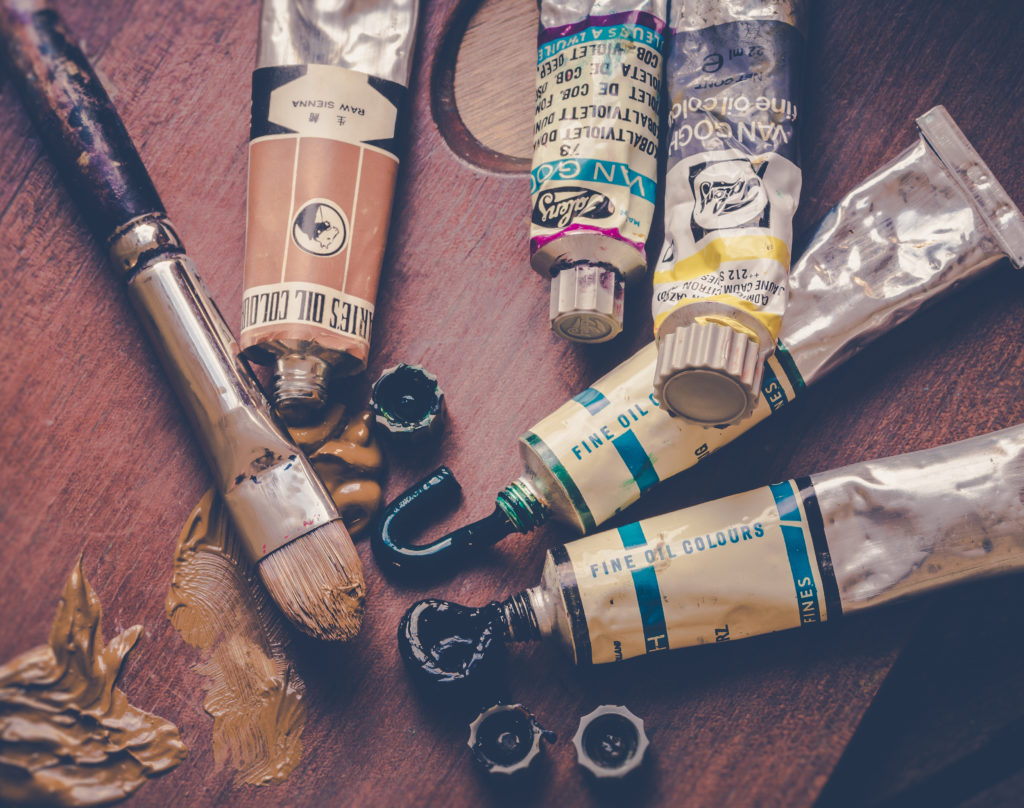 Pictographs and Paint: For the artists, Earth and Pine's Pictographs and Paint events are sure to delight! The trip starts out with a short, beautiful hike up the mountainside followed by a relaxing few hours painting and enjoying nature's views. As of now, there are two chances to experience this event: September 8 and September 15. If interested, book your spot ASAP!
Fall Fair: One of the best family-friendly fall events in Canmore is the Fall Fair! Put on by the Canmore Community Daycare Society, there will be something for everyone. With a petting zoo, magicians, food trucks, and a silent auction, spend your day walking around finding entertainment. Come support the Daycare Society on September 21 from 10:00AM-4:00PM.
Canmore Ghost Walks: Do you like a good hair-raising ghost story? At the Good Earth Coffeehouse, built on "haunted ground," they take you on an evening tour of the town. Learn some of the darker secrets and mysteries of Canmore every Friday and Saturday through Halloween!
Canmore Festival of Quilts: For the lovers of crafting, the Mountain Cabin Quilt Guild Festival of Quilts is sure to impress you! Check out the many quilts on display, find a treasure at the craft sale, and bid on something you can't live without at the silent auction. The Festival of Quilts runs September 28 from 10:00AM-5:00PM and September 29 from 10:00AM-4:00PM.
Canadian Bikepack Summit: The 2019 Canadian Bikepack Summit is a great way to explore the outdoors and meet some fantastic people! With daily rides, amazing speakers from the biking world, and an optional overnight retreat, the Bikepack Summit is the perfect event for biking enthusiasts! The summit runs from September 27-29, and tickets can be booked on the website.
Fall Fitness and Yoga Retreat: If you're looking to connect with your mind, body, and spirit, you may want to consider joining in the Fall Fitness and Yoga Retreat at the Blackstone Mountain Lodge. From September 27-29, your retreat fees include five yoga sessions, wine and chocolate, and delicious healthy food options on Saturday!
Canmore Mountain Market: Farmer's markets are all the rage, and Canmore is home to one of the finest! With locally and regionally produced items, crafts, and live music, the only thing that could make the market better is the incredible views! The Canmore Mountain Market takes place every Thursday through October 3!
Canmore International Improv Festival: Who doesn't enjoy laughing while on vacation?! Check out the Canmore International Improv Festival October 10-12. With a full line-up and guaranteed comedic relief, you won't be disappointed!
Grizzly Ultra Marathon Presented by Altra: For the extreme competitors, you may be planning your trip around the Grizzly Ultra Marathon! With the option to run the marathon solo, in pairs, or on a five person team, there are options for intermediate to advanced runners. If you aren't a runner, the marathon is still an exciting event to watch! With tons of free kids activities as well as the drinks our Grizzly Paw Brewing Company is famous for, everyone can find something to enjoy this October 13!
Annual Canmore Christmas Artisans' Market: If you're visiting the area in late fall, get into the holiday spirit by checking out Canmore's Christmas Artisans' market! Admission is just $3.00, and you are sure to find the best gifts for those on your shopping list…and maybe yourself! The 2019 Christmas Artisan's Market runs from November 16-17.
Things to Do Anytime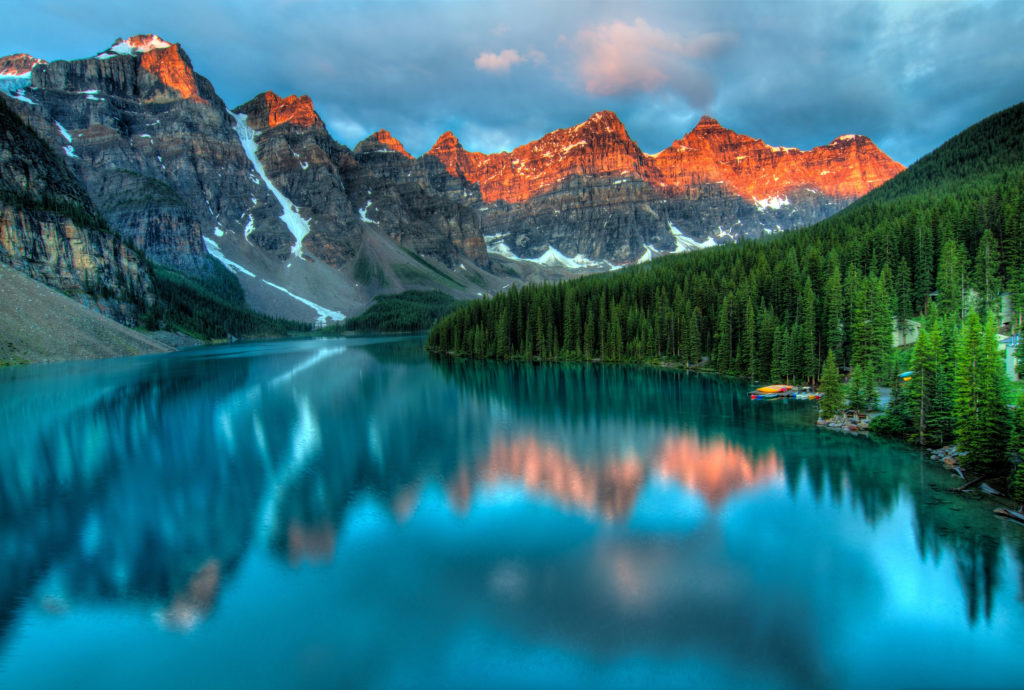 If you're searching for activities that you can do on your own schedule, Canmore's got those too! Fall is the perfect time to enjoy the outdoors, explore the less-crowded mountain towns, and catch glimpses of the beautiful wilderness that the Rocky Mountains offer.
As the trails (typically) haven't been snowed in yet, fall is a great time to enjoy some brisk hikes through the mountains. The crisp air refreshes the mind and body, and provides for breathtaking views.
If you're hitting Canmore during the early fall, the roads should still be open to access the scenic drives our area is famous for. Some of the more popular and beautiful drives include the Smith-Dorrien Spray Trail, Highway 40 to Kananaskis Village, Highway 40 South to Longview, and if you're visiting early enough, you may be able to make your way to Lake Louise and Moraine Lake!
Many of the summer activities the area is famous for are still available in the fall. You just may want to pack a few extra layers! Mountain biking is very popular, as well as a variety of fishing and water sports. Keep in mind, though, if you decide to go on the water it will be brisk.
For the music lovers, your go-to place to find live music is the Communitea Cafe in Canmore! Sample their delicious menu and reserve your spot to one of the many artists that provide entertainment in the evenings. For the most updated schedule of performers, check out their website and click on the Live Music tab at the top of their page!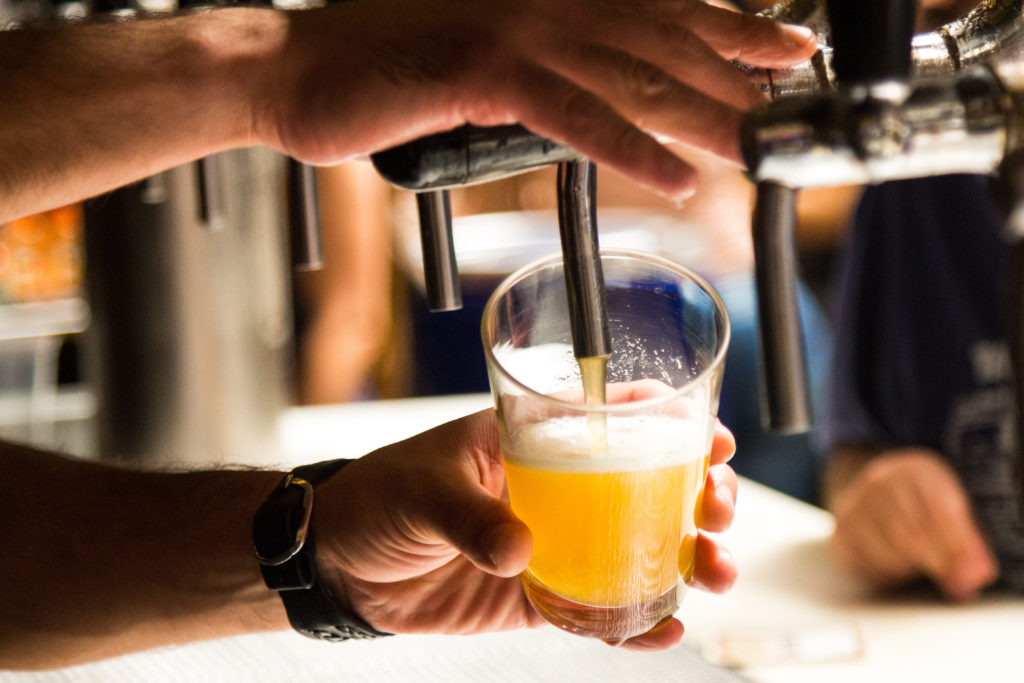 If you're looking to catch a good buzz and great views, a day (or two) brewery hopping may be just what you need! Canmore is home to many breweries. Spending a beautiful fall day walking or catching a cab to these places is sure to be a memorable experience. A few of the highest-rated breweries in our area include the newer Sheepdog Brewing, Canmore Brewing Company, The Grizzly Paw Brewing Co. and expansion business Tank310, Half Hitch Brewing Company, and Banff Ave Brewing Co.! To make the most of your trip, check out their sites to make sure you strategically land at a brewery that serves delicious food to keep yourself in tip-top shape to make the rest of them!
If you've had the opportunity to visit Canmore during one of our peak seasons, be sure to add fall to your must-visit time of year to make the most of these fall events! With so many opportunities, be sure to follow the local Canmore Tourism Facebook page.
If you're sold on Canmore and ready to make your move more permanent, reach out to Canmore Real Estate Company and Devin Stephens. A seasoned real estate agent in the Canmore area, Devin has the knowledge and expertise to answer any of your questions and guide you toward finding your perfect property. Contact Devin at 403.688.7769 or reach out via email at [email protected].