Fall in Canmore
Posted by Devin Stephens on Wednesday, October 10, 2018 at 1:50 PM
By Devin Stephens / October 10, 2018
Comment
Canmore in the Fall: A Magical Experience
Ask any of its residents, and you're likely to hear that Canmore is a blindingly beautiful place just about any time of the year. That said, there's something incredible about the way that fall sweeps over the land here. The weather begins to change, bringing cooler air down into the Bow Valley. Dustings of snow begin to take shape up in the nearby Canadian Rockies, heralding the coming ski season, which most of the town looks forward to all summer long. Simply put, fall in Canmore is a magical experience that truly must be seen to be believed.
Top Fall Activities in Canmore
Each and every season brings its own unique blend of outdoor fun to the Canmore area, and fall is certainly no different. As the leaves begin changing colours, the landscape transforms in dramatic and varied ways, opening up exciting new adventures that the whole family can enjoy. Let's take a quick look at some of the best activities in Canmore available from early September to mid-November:
Thousands of tourists make pilgrimages to the Canmore area in the summertime for all of the immensely beautiful hikes available when the flowers are in full bloom.
However, there is still an unparalleled amount of natural beauty to behold as the season begins to slip toward winter.
The Larch trees are the star of the show here, and thankfully, there are several hikes that feature them on full display, including popular options such as Chester Lake, Burstall Pass, Mt. Lorette Ponds, and Rawson Lake. Get out and enjoy it while you can!
Biking is huge in Canmore, and for good reason. Nowhere else can you see such panoramic mountain views from the comfort of well-paved roads, including showstoppers like the Legacy Trail, which runs 22km from Banff to Canmore. The entire trail is commonly open all the way up until mid-October, so there's still time to get in on the action! Even a casual ride through the downtown area can be a wonderful way to spend the day during this time of the year.
Feeling like a change is needed? Maybe it's all the Larches, or maybe you want to sell your home and find something new. If so, you may be surprised to find out that fall is an incredible time to list your home in Canmore. While spring is usually considered the go-to time to list for many, this time of year actually brings in more serious buyers. These newcomers feel pressured to find a home before winter sets in, so they'll be ready to pull the trigger at a moment's notice.
Upcoming Fall Events in Canmore
In addition to all of the general fun to be had mentioned above, there is also a slew of different Fall events in Canmore that are well worth your time. Let's take a look at a few of them below:
This is a special festival that got its start way back in the 1930's when Lulu Belle became the first scarecrow in Bragg Creek, situated outside the trading post on White Ave. Nowadays, the event has grown into a competition to see who can make the best scarecrow, with local businesses and residents alike competing for the top spot. This one is particularly popular with kids!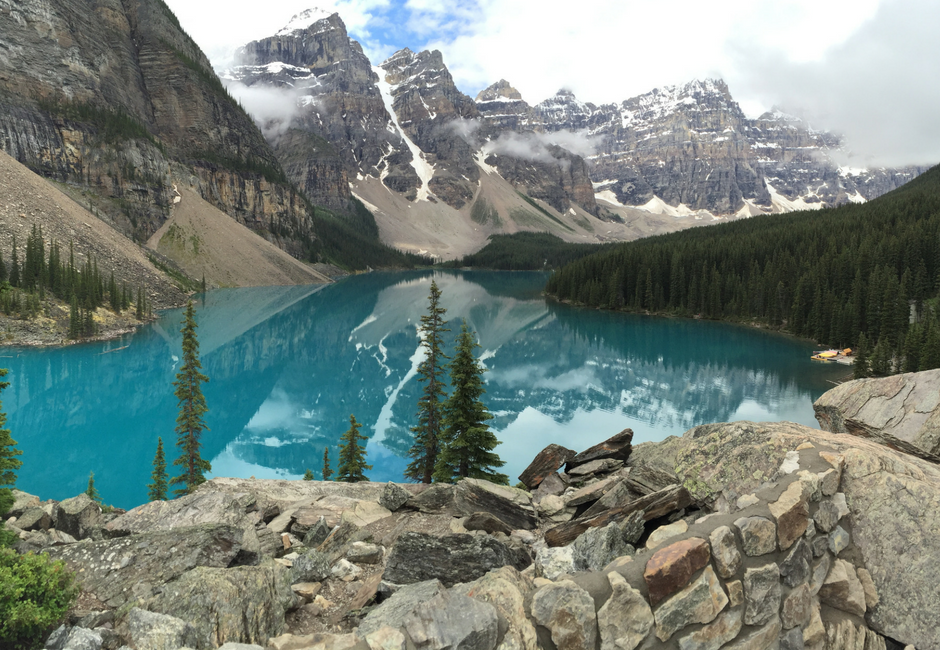 Banff's annual film & book fest is something the entire region looks forward to each year. The festival runs for nine days, and showcases a huge variety of stories cultivated from adventurers, authors, photographers, and filmmakers hailing from every part of the globe.
If you're into natural wonders and epic journeys, this is a must-see event.
Christmas comes early here in Canmore. The 23rd annual Canmore Christmas Artisans market is sure to have something for everyone to enjoy, from handmade jewelry to photography, pottery, paintings, furniture, body products, clothing, fine foods, and so many other items. Admission is $3 and proceeds go toward the Canmore Preschools Society.
Canmore in fall is truly a sight to behold. If you're looking to buy or sell in the area this season, be sure to give Devin a call first. We'll help you find the property of your dreams right here in one of the best communities Canada has to offer. Join us today!