How To Get Involved In The Canmore Community During A Pandemic
Posted by Devin Stephens on Saturday, February 27, 2021 at 8:27 AM
By Devin Stephens / February 27, 2021
Comment
COVID-19 has proven to be a challenging time for all of us. In Canmore, many businesses closed their doors temporarily, restaurants are continuing to offer take-out only, and some local organizations are unable to take on new volunteers due to restrictions. But there are still ways you can volunteer in the community.
If you're looking for something to do in Canmore to help the community, we've compiled some of the volunteer opportunities available now. You don't have to put yourself or anyone at risk in order to support your friends and neighbours affected by COVID-19. Read on to find out how you can get involved in the Canmore community during the pandemic.
Volunteer Opportunities in Canmore
Friends of Kananaskis Country is always looking for Trail Stewards! If you love hiking, and want to get involved in the Canmore community in nature, check out the Volunteer Trail Care program. Responsibilities include maintaining trails, collecting litter, and deadfall pickup (collecting fallen trees and branches). In response to the Canmore community expressing a need for more public engagement and volunteer stewardship of local trails, the Friends of Kananaskis Country initiated the Canmore Trail Alliance to focus on areas in and around our town. Contact [email protected] to get involved.
Three Communities...One Valley is a small organization created to deliver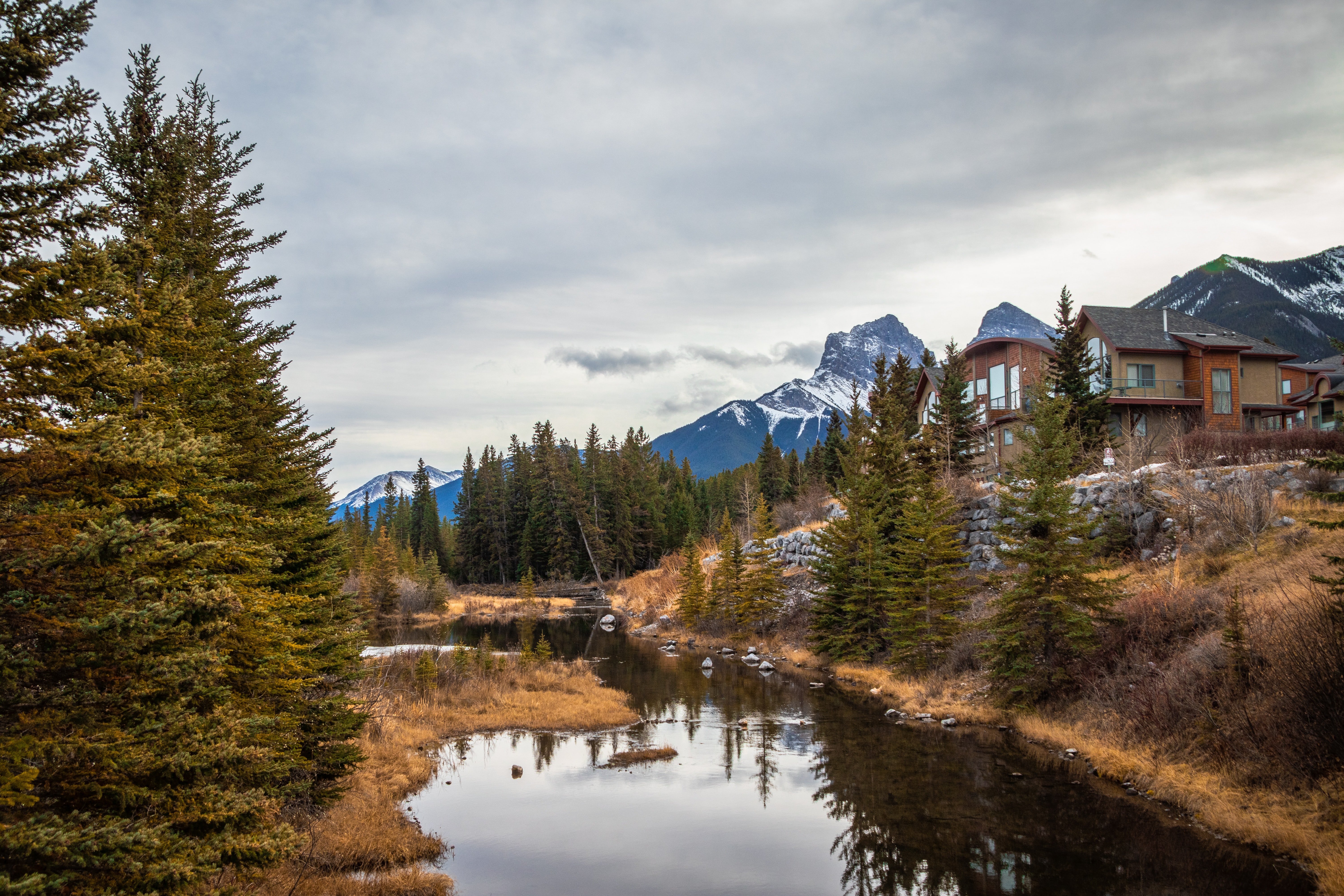 necessities like food and medications to people in isolation during COVID-19. They have banded together with the help of Roam Transit to create the beginnings of a human chain from Canmore to Banff to Lake Louise. The goal is to ensure people receive their essentials. Email [email protected] to get involved.
If you're looking for just a temporary volunteering position, check out the positions available at the upcoming Winter Carnival. Operating within COVID-19 restrictions, the Winter Carnival is currently looking for volunteers to help with the Winter Scavenger Hunt! The scavenger hunt consists of 22 stops where teams must answer a question, take a photo/video or complete an activity. Volunteers will assist with participant registration and check in/out, overseeing the distribution of activity kits, providing directions and hosting warming stations. To get involved, click here.
Bow Valley Food Alliance is an organization that fosters community-based food systems that are equitable and ecologically-regenerative. BVFA encourages sustainable practices from farm to table. This strengthens the community's connection to food and achieve a thriving, healthy, environmentally-engaged community. To get involved, click here or contact [email protected].
A simple but much-needed opportunity to help others in Canmore is the Volunteer Snow Angel Program. This program is suited to adults as well as teenagers. Volunteers are in charge of snow removal for senior citizens or people with disabilities. They are also always looking for back-up volunteers. The only requirements are that you are in good health, able to shovel snow, and available within 24 hours of a snow fall. To get involved, contact 403-678-7129 or email [email protected].
Donate
If you're looking for a donation opportunity in Canmore instead, artsPlace accepts any donation to put towards "innovating and delivering programming that will support the community's well-being during this time of unprecedented change, uncertainty and isolation." (https://artsplacecanmore.com/support)
Donating to Friends of Kananaskis Country will ensure they can deliver educational programs, trail care activities and other programs that allow residents and tourists to experience Kananaskis Country and all it has to offer. Click here to donate.
No matter what you choose to get involved in the Canmore community, every little bit counts. Shoveling snow for seniors, maintaining trails, deliver food to people in need, and donating to organizations so that they may continue to thrive are all equally important to build our community. Stay safe, have fun, and know that you are making a difference by volunteering in Canmore!
If you have any questions about how you can support other local businesses, or if you're wondering how your real estate journey will be affected, we are ready to help. Our team at Canmore Real Estate Company are highly qualified and have close ties to the community. To contact Devin, send him an email at [email protected] or give him a call at 403.688.7769!