How Canmore Real Estate Group Gets You Top Dollar For Your Home
Posted by Devin Stephens on Monday, February 15, 2021 at 9:20 AM
By Devin Stephens / February 15, 2021
Comment
The Importance of Marketing Your Home
Marketing your home may seem like a daunting task, but it is imperative to employ marketing techniques to sell your home fast in Canmore and get top dollar. Although it is still important to put a "for sale" sign on your lawn, research from the National Association of Realtors indicates that more than 80% of home buyers now begin the buying process online. This gives you the perfect opportunity to wow viewers with high-quality photos and videos - before they've even seen your home in person.
Now, more than ever, buyers are browsing websites like ours in search of their new home. COVID-19 has taught us the importance of digital marketing and the ability to utilize tools, like 3D tours, to a greater extent.
At Canmore Real Estate Group, we use state-of-the-art technology to market your property and ensure that it reaches as many buyers as possible. This allows us to sell your house fast and profitably.
Digital Marketing: The Ins and Outs
We'll cut to the chase: digital marketing is a must in today's virtual age. In Canmore, a large number of buyers are not locals. This means they are not travelling to Canmore to look at the homes for sale; they are solely browsing online. Boosting your listing digitally will ensure it reaches more people outside of Canmore, including foreign buyers and investors.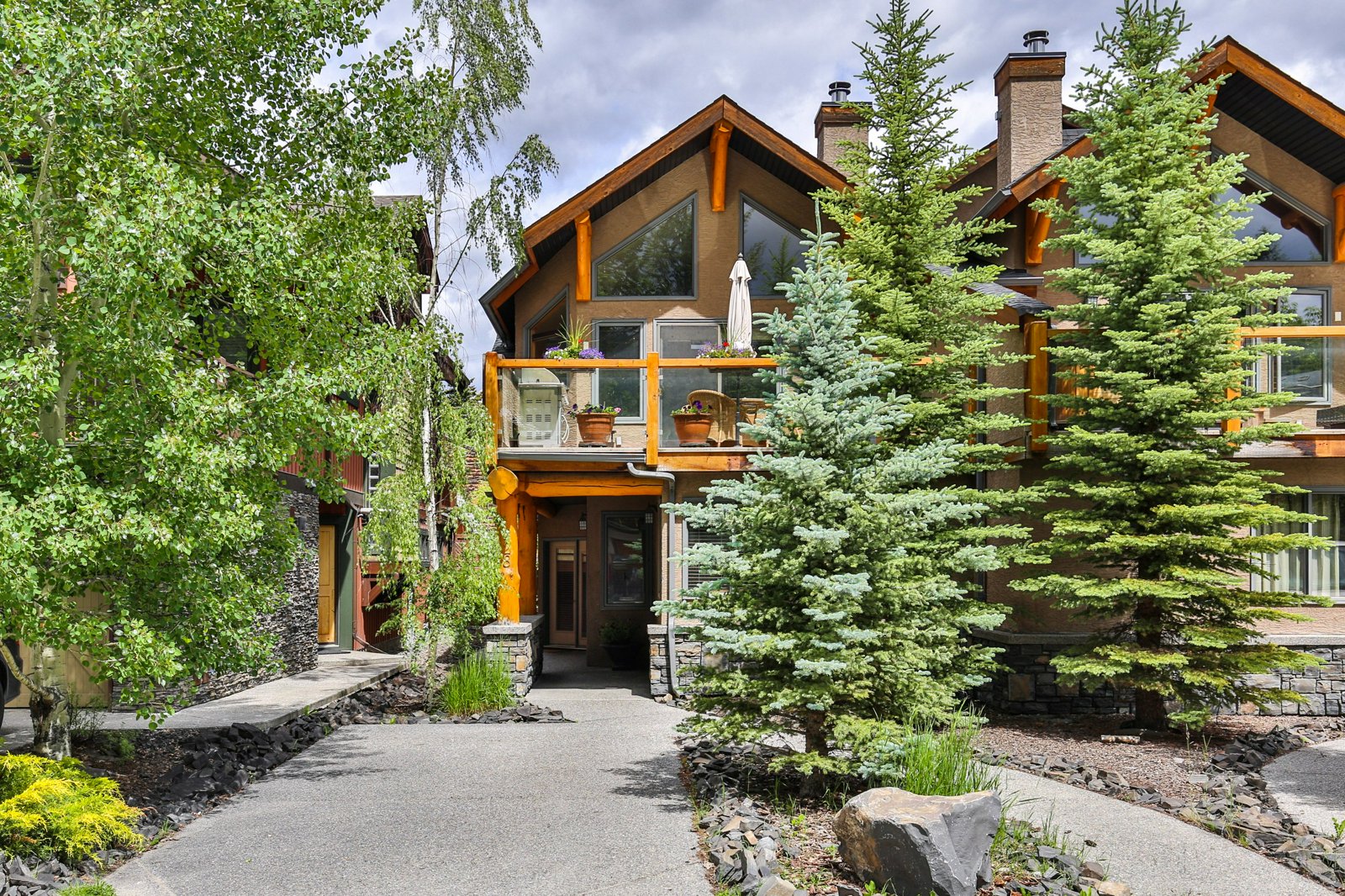 Canmore Real Estate Group is very experienced with marketing on all social media platforms. We utilize advanced in house tools to optimize our content and target buyers within certain segments and geographical locations. We invest in our listings and are consistently evolving with the market and technological changes in the world.
We hire only the best professionals for our high-resolution photos and videos of your property. The more photos, and the better quality they are, the more likely it is that someone will reach out for more information. With these high-quality assets, we are able to virtually place a buyer in your home and minimize the traffic from unqualified buyers. We are happy to work with other professionals though our main objective with all of our listings is to control the sales process by introducing the right buyer(s) to your home.
The uniqueness of Canmore's landscape calls for some special photos of the mountains. Aerial photos shot with a drone are our specialty to ensure viewers get a taste of the mountain lifestyle that Canmore has to offer.
Another digital marketing service we use is the Multiple Listing Service® (MLS®) - a comprehensive catalog of homes for sale. This catalog is updated daily and accessed by all Realtors® who are members. The MLS® system gives unmatched exposure to properties for sale. Your home is immediately listed on the service with photos and descriptions. We personally submit a photo and the descriptive elements of your home to ensure that you have the best possible representation on the MLS®.
The Power of Social Media
Still unsure about the power of digital marketing? Check out these statistics from our own social media accounts in 2020:
1,949,463 people saw our social media posts
49,573 people engaged with our posts (clicked, liked, or commented)
25,835 people clicked to our listings from a social media post
Over 3100 targeted buyers reached out to us about Canmore properties from viewing an online ad or social media post
Over 38,000 buyers have viewed our featured listings
As you can see, digital marketing has surpassed word-of-mouth when it comes to effectively advertising a home. Our digital marketing systems will ensure that your listing will reach the highest number of people possible, therefore making the sale quick, smooth, and profitable.
Devin Stephens: Maxwell Realty Top Realtor (total sales volume)
Our progressive strategies have led Devin to become Maxwell Realty's Top Realtor® (total sales volume) in 2017, 2018, and 2019. Canmore Real Estate Group always uses the most effective practices to ensure you get top dollar for your home.
If you are thinking of selling to take advantage of our marketing strategies, or simply want an evaluation or consultation, reach out to Devin Stephens of Canmore Real Estate Group. To contact Devin, send him an email at [email protected] or call 403.688.7769.