How the Increase in Regional Travel Impacts Your Property Investment
Posted by Devin Stephens on Monday, October 19, 2020 at 11:46 AM
By Devin Stephens / October 19, 2020
Comment
If there has been one positive from the pandemic, it has been that we've been pushed to experience the wide-open spaces offered by the great outdoors. In Canmore, the mountain lifestyle has always and will continue to encourage healthy, SAFE opportunities for its residents and visitors. With the Banff area providing plenty of opportunity for pandemic-friendly activities, it's no surprise that more and more property buyers are taking a hard look at owning homes in Canmore. Local regional traffic has increased; vacationers are choosing areas like Canmore to safely travel and relax. And this increase in regional traffic has a direct impact on your property investment.
Regional Travel Restrictions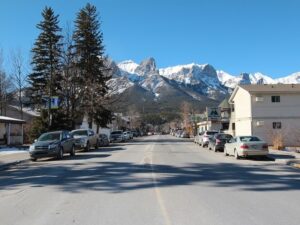 The government has proposed a strong stance on travelling. In fact, they have highly discouraged all non-essential international travel. That means families who want to get away and make memories with their loved ones are turning to domestic vacation opportunities. They're packing the car with their suitcases and choosing to experience the beauty right here in our country. And Canmore is opening its arms (air-hugs from 6 feet away, of course).
Although many would-be travellers are disappointed with the restrictions on international travel, this requirement is also good for Canada. Our citizens are now spending their money in our own economy as opposed to foreign ones. And our steady and well-monitored precautions to international visitors is helping to reduce potential exposure to and spread of COVID-19.
Short-Term Rental Market
Pre-pandemic, the short-term rental market was quickly matching the popularity of hotels. Vacation rentals offer guests the ability to maintain a bit more control over their accommodations. Most rentals include a kitchen and laundry facilities, both excellent ways to feel at-home and save money while on vacation. In fact, in a study conducted by global market research firm Technavio, the global vacation rental market is predicted to grow more than 7% between 2017 and 2021. The expected worth of the vacation rental market world-wide? $194 billion dollars. Who wouldn't want a piece of that price?
With social distancing guidelines in the back of everyone's minds, it's no wonder that when people do travel, they prefer a self-contained place to stay as opposed to crowded hotels. With vacation rentals, visitors know they are the only people coming in and out of their temporary living spaces and they don't have to be as concerned with sharing common spaces with other guests. Depending on the vacation rental, travellers could potentially book out a space for a staycation and never have to come into contact with another person. Your short-term rental property investment can meet all of these needs!
Why Canmore is the best place for a property investment
Even before the pandemic, the Canmore and Banff National Park saw over 4 million visitors each year. Although summer and winter typically bring in the heaviest traffic, there is no season that you can't find vacationers looking to take in the awe-inspiring Rockies and get active on the mountainside.
When you invest in a vacation property in Canmore, not only do you secure yourself and family a place to enjoy one of the most sought-after winter sports destinations, but you also guarantee yourself nightly rental opportunities to generate income. Short-term visitors to the Canmore area increasingly prefer the comfort of home-away-from-home accommodations over hotels. And these properties are often difficult to come by…meaning they are almost always booked!
Your Opportunities to Own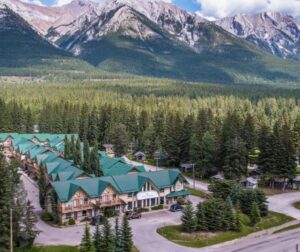 No one knows how long major regulations will be in place in regards to COVID-19.
But one thing is certain: Canmore offers breathtaking views and endless opportunities for entertainment, adventure, and new perspectives. Even when the travel bans are lifted, a vacation home in Canmore is an investment that keeps on giving.
Buyers have the power to decide what their investment looks like. Canmore's specific zoning requirements must be met to legally use a property on nightly rental terms. If buyers choose to invest in a legally-zoned vacation rental, such as the units in the Banff Woods Lodge, they will see high volumes of interest and be able to generate good returns. Canmore fits the type of vacations that people are now taking.
Buyers can also choose to secure a property solely for their own family vacations. This opens up the options for the type and location of the property investment. Invest in a place to make memories, a place to take a break and escape everyday life, a place to spend time with your family and loved ones. The best part? You don't have to go far.
To find your perfect vacation investment, reach out to the team at Canmore Real Estate Group. We love this community! We're grateful that our home brings joy to so many visitors even in a time of upheaval. If you are serious about investing in a vacation property, get ahold of seasoned real estate agent Devin Stephens. With a thumb on top of the newest available properties and market trends, Devin is your go-to agent to make your vacation rental dreams a reality. Contact Devin by email [email protected] or call 403.688.7769.