How to Attract Families to Your Vacation Rental in Canmore
Posted by Devin Stephens on Wednesday, January 4, 2023 at 2:14:24 PM
By Devin Stephens / January 4, 2023
Comment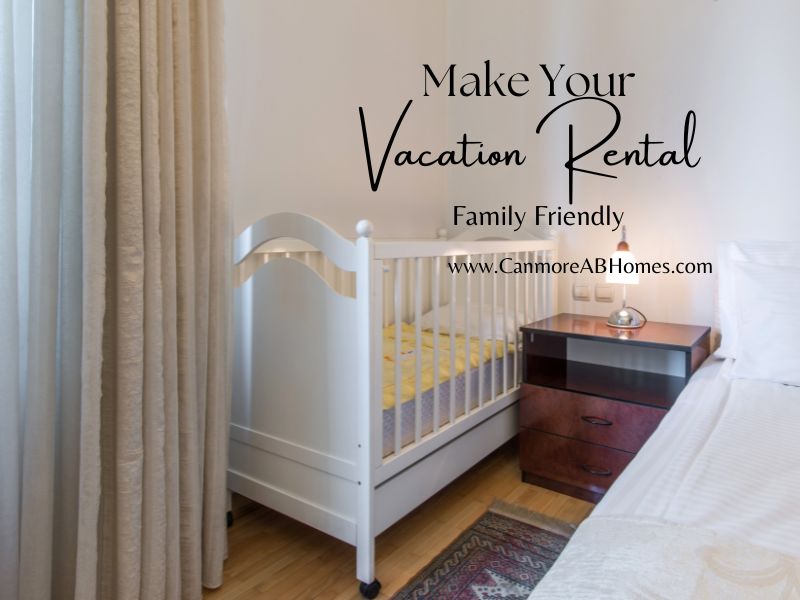 Transforming a property in Canmore into a vacation rental is a smart way to create an additional stream of income, while investing in a market that has shown steady growth and owning a place to vacation in one of the best locations in Canada. With the right strategy and design in place, you can attract families to your vacation rental in Canmore, which is smart for a few reasons.
Are you still on the hunt for the right Canmore real estate property to transform into a vacation rental? We can help you find one that is right for you, so contact us any time to learn more.
Here's why you might want to consider designing your vacation rental with families in mind, and how to do just that.
Why do families make great guests?
There are a few reasons you may want to specifically target families as your ideal guests.
Steady Demand
Canmore and Banff are great places to vacation with kids, with plenty of family friendly restaurants, activities, and outdoor recreation to enjoy and an easy travel day from Calgary. As more and more young families realize what an ideal vacation spot this is, demand for family friendly places to stay has grown. Families enjoy vacationing in Canmore during all seasons. This represents steady demand for you all year round.
Higher Rates
When you offer the space and amenities to accommodate children, you can charge a higher nightly rate. The initial investment in a few extra items will quickly pay off as you are able to list your property for a higher price. Most parents are willing to pay a bit more to enjoy a vacation rental that was designed with someone like them in mind, streamlining the packing experience and making the whole vacation more convenient.
Less Damage
In many cases, families tend to cause less damage to the property than other guests. While not always the case, if you design your rental to attract families rather than a group of young adults who are ready to party, you may find that your guests are less noisy, less destructive, and more likely to keep things clean.
How can I make my vacation rental family friendly?
Ready to make your vacation rental family friendly? It only takes a little bit of planning. Consider incorporating these elements into your design and decor as you prepare your property.
In the kitchen, make sure there are shatterproof, kid-friendly dishes. You may also want to include a high chair, bibs, and kid-sized utensils.
Put a step stool in the bathroom for kid-friendly hand washing.
Equip at least one of the bedrooms with a portable crib. This can be folded and stored in a closet when guests do not need it.
Include some mess-free toys, like building blocks or some kid friendly board games.
Avoid fragile decor or high maintenance furniture. Instead of a glass coffee table, consider an upholstered ottoman. Instead of live houseplants, choose a faux plant that kids can't harm. Choose washable furniture with removable cushion covers.
Place child-proof locks on cabinets that store cleaning supplies.
Offer often-forgotten necessities for parents, like sippy cups, a baby monitor, or a sound machine.
Install a security system, which is wise for any vacation rental property, to provide parents with additional peace of mind.
Making your vacation rental into a family friendly listing will only take a little more effort, and can pay off in major ways. To learn more about finding real estate in Canmore that can become a short term vacation rental or why Canmore is an ideal location for a vacation rental business, contact us any time.