How to Decorate your Canmore Vacation Rental in 2023
Posted by Devin Stephens on Friday, March 10, 2023 at 3:54:52 PM
By Devin Stephens / March 10, 2023
Comment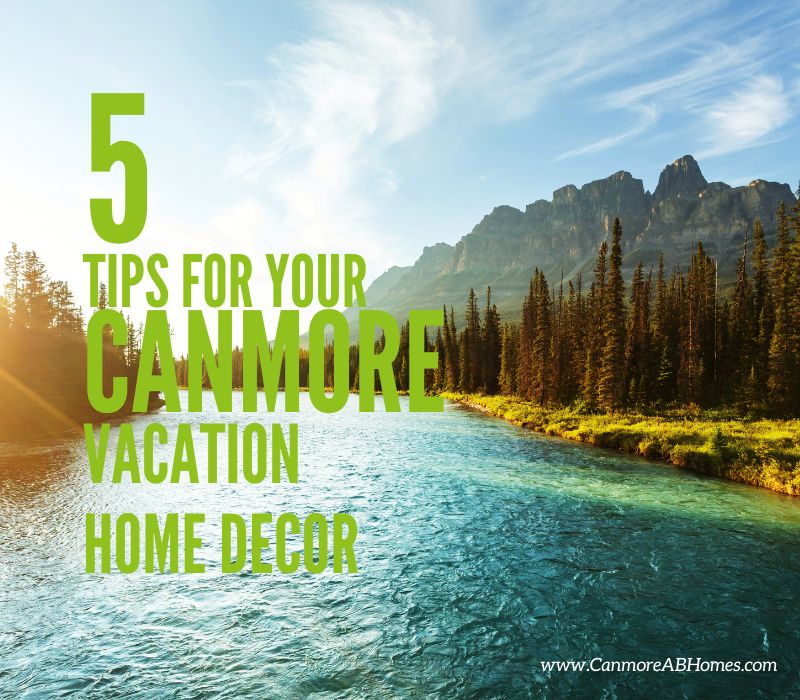 One of the most important things you can do for a successful vacation rental business is decorate it to catch the eye of your ideal guests. Online listing photos are the first impression that can help your property stand out from competition, and the unique touches you incorporate into the aesthetic will set your vacation rental apart.
Still in search of the right property to transform into a Canmore short term vacation rental? We can help you identify the right location and property to suit your goals and budget. Contact us any time to learn more.
After you find the right property and renovate it to meet your goals, it's time to decorate. Here are 5 tips to get you started.
1. Emphasize the views
If your property has any scenic views, take full advantage of them. Consider trimming trees to maximize the views, and select window coverings that provide minimal blockage. For example, blinds and shutters can block a significant portion of the view even when they are opened, while curtains provide unhindered views when drawn.
If you need to replace windows or exterior doors, look for choices that allow maximum natural light in, or even opt for a larger picture window to replace a wall of paned windows.
2. Bring the outdoors in
A mountain vacation home aesthetic should incorporate natural beauty, bringing the outdoors inside. Tasteful ways to do this include:
Choosing a colour palette inspired by your natural surroundings
Decorate with real or faux plants that are native to the area
For shelves, coffee tables, and other places that need some decorative elements, choose rocks or reclaimed wood that mimic the natural scenery
Frame local photographers' or artists' work that feature Canmore and Banff locations
3. Incorporate wood tastefully
There is a natural instinct to decorate a mountain home with lots of wood, but avoid an outdated aesthetic by incorporating wood tones as accents rather than the main event.
Infuse dimension and interest into the space by choosing 2 or 3 complementary wood tones that contrast with each other. Flooring, furniture, and picture frames can all be wooden without have a one-note, dated log cabin look that is often achieved when all the wood design elements are the same finish.
4. Choose an inspiring local destination
As you choose which colors and prints to feature in the design, consider selecting one inspiration piece. It might be a view from your favorite hike or a painting of your most treasured Canmore memory. Take a photo or painting of this local destination and use it as your inspiration and colour palette. You may find that earth tones are the best fit for your design, or perhaps a painting of Banff's Paint Pots will inspire you to use turquoise as your accent color.
5. Don't forget natural textures
While colour is a great way to add interest, don't forget texture does the same. Choose many natural textures to contribute dimension to your interior design. You can start with a combination of:
Wood
Fur
Plants
Woven natural materials
Ready to find your Canmore vacation rental property? Contact us any time.