How to Safely Show Your Home: Are Sellers Prepared?
Posted by Devin Stephens on Wednesday, July 8, 2020 at 12:49 PM
By Devin Stephens / July 8, 2020
Comment
With a flattened curve, our beautiful town is once again opening up to the rest of the world and buyers are coming back to Canmore to make this diamond in the Canadian Rockies their home. However, precautions are still necessary to make sure that both buyers and sellers remain safe throughout the sale process. We've created a guide to help prepare sellers to safely show their homes in Canmore!
Marketing Your Home
Let's hear it for technology! Even before social distancing and the onslaught of COVID-19 precautions, online marketing was quickly becoming the most popular (and effective) method of garnering interest for your home. Now, the online marketing of your home may be the best way for potential buyers to view your property to avoid in-person contact. Here are some tips for sellers and agents to virtually market their properties:
List Your Home Remotely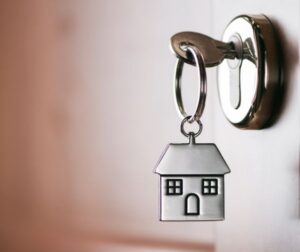 Sellers can provide their agents with all of the needed information without having an in-person meeting. Work with your agent on what exactly they will need to properly market your home. Some general assets are high-quality images and videos. Sight is the first thing that attracts buyers, so producing visuals for your audience is very important when limiting in-person views. While the inside is important, don't forget to capture the views from the outside of your home. Canmore is home to the most beautiful mountain views in the world. If your property can boast those, show them off! You can hire a professional real estate photographer or videographer, ask your seasoned agent or you can take the images yourself. If you decide to do it on your own, here are some tips:
Use a wide-angle view that shows the entire space (many phones don't have this capability, so you may need to buy, rent, or borrow a high-quality camera from someone)
Take your photos when there is the most natural light in the space
Watch for shadows and small details (reflections, etc.) that inhibit a clear shot
Use a tripod or stabilizer for photos
Staging
First impressions are everything, so you want your home to look beautiful. But with current guidelines, you also want to discourage viewers from touching surfaces, cupboards, and light switches.
Pick up/declutter your spaces
People want to see the potential the space has for them…clutter and everyday items you've stopped noticing will be distracting and possibly even discouraging to potential buyers.
Storage
Store your personal belongings in easy-to-find totes and boxes and put them somewhere out of the way but easily accessible later (don't forget to label them!). Toiletry items like shampoo and toothpaste aren't something viewers care to see when 'touring' a home.
Staging
Now that your personal effects are put away, it's time to stage your home. This doesn't mean re-decorate the entire space. Simply place a few strategic items that show how the space can be used. For example, place a decorative meat and cheese tray and wine glasses on the kitchen bartop to showcase the space for entertaining and unwinding. In the bathroom, place a white fluffy towel, candle, or a wineglass on the tub to give the sense of relaxation. Keep in mind that Canmore's location is one of the prime reasons people look to buy. Play up the mountain and outdoor vibe with your staging items.
If you aren't sure how to stage the home or don't have the time or energy, you can set up a virtual consultation with a professional stager and use FaceTime or Zoom conference to walk them through your home. They will be able to offer suggestions and even rent you the items you need to better stage your home!
Safety Precautions
There are some things that must be done to legally sell your property, but there are many ways to ensure these procedures are done with minimal risk to the sellers, real estate professionals, and potential buyers.
Home Inspections and Appraisals
A home inspection is a requirement in nearly every single real estate transaction. Ask your inspector to come to your home while you're out. Most professionals will already have safety precautions in place, but remind them to wear gloves and wipe down any surfaces that they closely inspect (sinks, faucets, pipes, HVAC units, etc). Once the inspection is complete, you can have a follow-up conversation by phone! Appraisers have also developed alternative methods to ensure safety for all. Viable options include exterior evaluations, drive-bys, virtual walk-throughs, and detailed readings of the inspector's report.
If you're going to open up your home for in-person showings, here is a quick list of precautions to take:
Ask your real estate agent to wear gloves. Viewers should ask the agent to turn on any lights or to open any cupboards, closets, etc rather than doing so themselves.
Limit showings to pre-qualified buyers only. Verify that they will have the financial capability to purchase the property to eliminate "tire-kickers" from the buying pool.
Limit the number of showings each day (1 or 2) to cut down on potential exposure
Disinfect commonly touched surfaces before and after each showing
All these steps hinge on one thing: finding an agent who supports you and your level of comfort! At Canmore Real Estate Group, our team of professionals know the area inside and out and we're experts at marketing your property and implementing safety procedures. Let us help you sell your home and move on to the next chapter!
Reach out to Devin Stephens to begin. With years of experience working in the Canmore area, Devin is a seasoned real estate agent with a proven ability to get you the fairest price on your property! Email Devin at [email protected] or call 403.688.7769.