How to Stay Safe While Viewing a Home
Posted by Devin Stephens on Tuesday, July 14, 2020 at 12:43 PM
By Devin Stephens / July 14, 2020
Comment
Although the world is still reeling from the COVID-19 pandemic, life must go on. When your big life plans include buying a new home, you may wonder how real estate purchases have changed due to the coronavirus. Real estate professionals are navigating these waters as best they can in order to satisfy buyers, sellers, those viewing a home, and the legal guidelines.
Depending on where you are looking, there are different safety guidelines in place. In many cases, the final decisions on safety practices will be made by the sellers, viewers, and agents representing both parties. Here at Canmore Real Estate Group, we want you to feel confident as well as protected during the buying process. Read on for tips on how to stay safe while viewing a home.
Do Your Research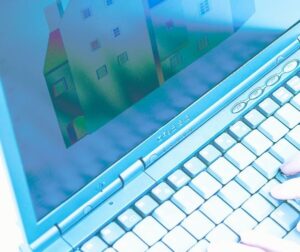 When you are home-shopping, the first place you look is the internet. This was the case before social distancing and is even more so a resource for both buyers and sellers now. The online real estate market is more robust and detailed than ever before. Use it! You can narrow your search criteria and virtually view the homes with multiple listing services.
Make your list of must-haves and want-to-haves in your new property
Eliminate any homes that are missing your must-haves
From your pool of options, do some research on neighbourhoods and nearby amenities. If you're looking for an active, vibrant social life, an area near the downtown scene is going to be more appealing to you than a quiet little cul-de-sac.
Carefully read the listing descriptions and photos
At Canmore Real Estate Group, Devin Stephens offers virtual tours of all of the homes he lists. A virtual tour allows you to take your time and really look at the details within the home. You may even find you're able to pick up on features or details you may have missed during an in-person walkthrough. This is also a great way to show your friends and family the home you are considering.
Take Notes and Pictures
If you find a home that you are absolutely in love with and want to tour, take advantage of your time in the house so you don't have to make multiple visits. Note any questions you have, negotiating points to discuss with sellers, and your favourite (and least favourite) aspects of the home. A quick and easy way to do this is by recording voice memos in your phone to listen to later.
Also, as long as there are no issues, use your phone to take photos. You can then share your photos with your loved ones. This is a great way to keep track of small details that you can't see from the online marketing. And if you are comparing listings, you can go back through the photos to keep the properties fresh in your mind.
Safety Practices During Viewing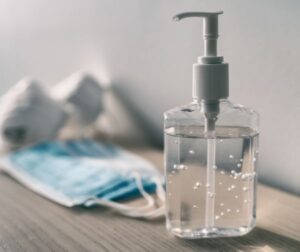 Safety is the number one priority for all involved. To help prevent further spread of illness, there are multiple precautions you as a viewer can take during a showing. Before arriving to your showing, reach out to your agent. Get as much information as possible on seller-generated safety requests. Come prepared with what you can, and understand that you're visiting another person's property: respect their wishes and keep all involved safe!
Adhere to social distancing guidelines and keep six feet between your party and your agent
Skip the handshake greetings (air-fives are a safe alternative!)
Bring your own sanitizer and use it before entering the home and upon leaving
Wear one-time-use disposable gloves
Avoid touching any surfaces: if you'd like a light turned on or a cupboard opened, simply ask the showing agent. Note: This also means you should not (and cannot) use any restroom facilities within the home, so take care of those needs before the showing
Wear a mask
Limit the number of people joining you for the viewing: your agent may only allow a certain number of people to attend, so verify that before your appointment
Times are strange, but you can still find your dream home. At Canmore Real Estate Group, our team of professionals are dedicated to keeping you safe and delivering on finding you the perfect property. We're also experts on communicating with our clients when ideal homes come on the market. If you're ready to buy, we're ready to get you the home of your dreams.
Reach out to Devin Stephens. With his years of experience working in the Canmore area and his constant re-evaluation and tracking of the world health situation, Devin is dedicated to keeping you and your loved ones safe and helping you to start your next chapter! To contact Devin, send him an email at [email protected] or call 403.688.7769.