How to Stock Your Vacation Rental
Posted by Devin Stephens on Tuesday, July 5, 2022 at 12:56 PM
By Devin Stephens / July 5, 2022
Comment
Finding the perfect property to list as a short-term vacation rental is just the first part of the battle. Stocking it for guests is almost as important as the house itself, and can be the main factor in the type of reviews you get as the host. If you are not sure how to properly stock your vacation rental for five-star reviews, we have you covered.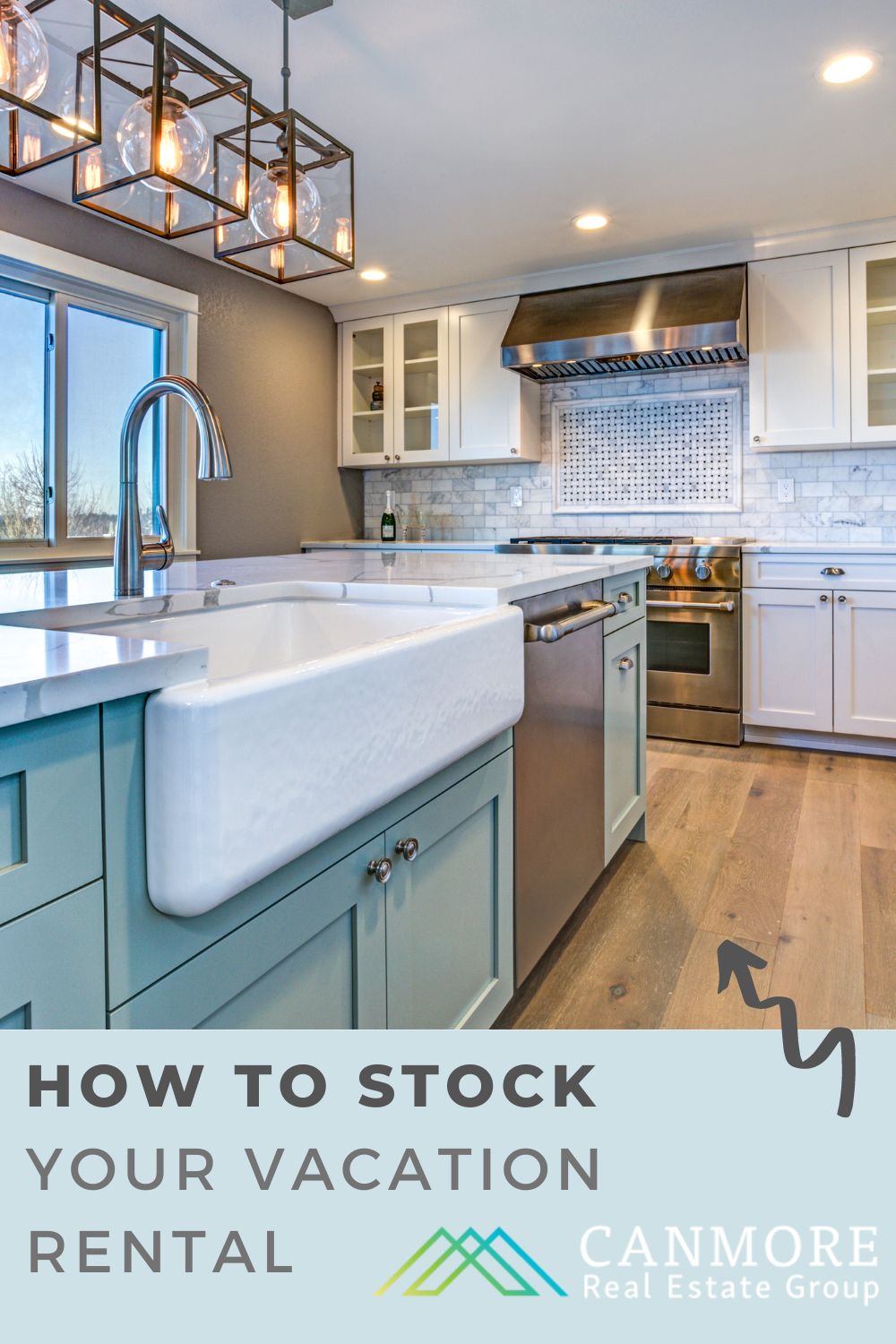 What is a fully equipped kitchen?
You may see "fully equipped kitchen" listed as a description on many vacation rentals and wonder what qualifies. If you are going to advertise your kitchen as fully equipped, then make sure it lives up to expectations by providing everything your guest will need to make a typical meal.
Stock the kitchen with standard cooking tools, including:
Multiple saucepan sizes
Multiple skillet sizes
Large stock pot
Baking sheets
Glass baking pans in standard sizes, like 8"x8" and 9"x13"
Wooden spoons
Knife set
Spatula
Whisk
Slotted spoon
Rubber spatula
Measuring cups and spoons
Dishwashing detergent, dish soap, and a sponge
Strainer
Paper towels
Grilling utensils if you have a grill onside
The kitchen should also include some basic supplies, including:
Cooking oil
Salt and pepper
Basic seasonings
Dishes should include a full place setting for the maximum number of guests the house can accommodate, at a minimum. Stemware, coffee mugs, and steak knives are commonly forgotten, so make sure to add those to your list.
What about cleaning products?
Basic cleaning items should be left for your guests. While they won't be doing a major clean up of the property before leaving, leaving a mop, broom, vacuum, and all-purpose cleaner will work in everyone's favor. The guests will be able to clean up after themselves and feel more comfortable, and your housekeeping crew will spend less time cleaning the property.
Do I need to provide toiletries?
The short answer here is no. Guests will likely not expect travel size toiletries to be provided unless you specifically state that they are. However, we recommend leaving some basic toiletries for your guests as a surprise courtesy. This is likely to result in a glowing review if your guest forgot to pack one of their essentials, and won't cost you much.
The same goes for laundry detergent. It isn't expected, but the ROI on this minimal investment is usually a happy review that results in more guests. We think it's a no-brainer.
How many linens do I need?
A common complaint among guests at vacation rentals is a lack of towels and bed linens. If you ask around, you will find that many short term vacation rental hosts end up dropping off additional towels or blankets when guests complain of not having enough. Avoid this inconvenience and potential for a negative review by overstocking your property's linens. Aim for double the maximum number of guests for towels and pillows, and provide a change of linens for each bed. Extra blankets can also be a nice touch, especially during Canmore's chillier months.
Anything else I should offer?
One last way to make your vacation rental stand out is by offering local guides. Provide a list of favorite restaurants in the area, where to find groceries and basic necessities, a calendar of local events, or nearby hikes with a short description of each. You can even leave coupons for your favorite local businesses, which will often be given to you free of charge in exchange for promoting the business.
To begin the search for the perfect vacation rental property, contact us any time. We would love to help you find your ideal vacation home. From Canmore to Banff and everywhere in between, start your online search here.
More Tips for Homeowners that Own Rentals