I am Thankful for Canada!
Posted by Devin Stephens on Saturday, October 10, 2015 at 7:37 PM
By Devin Stephens / October 10, 2015
Comment
I am Thankful for living in Canada!

Canada is a beautiful country, there is no denying it. Sometimes people take for granted how much of a privilege it is to live in this photogenic nation. This Thanksgiving season, amongst many other things- I am thankful to live in this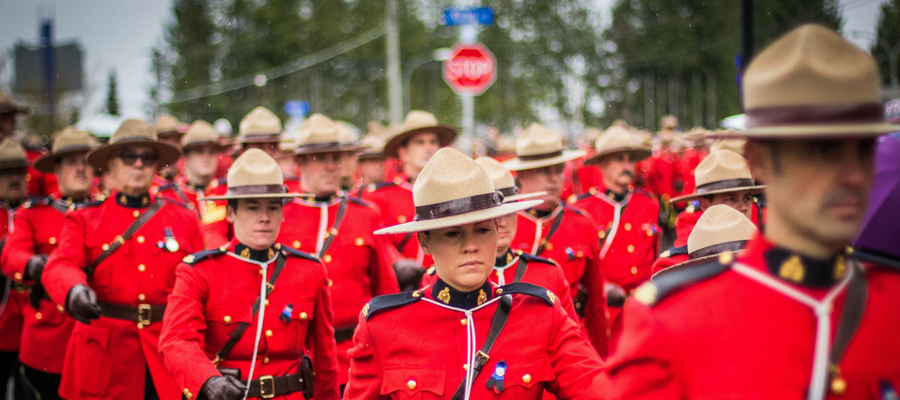 wonderful country because there is no where else I would rather be! Canada is such a vast and beautiful country. Beauty is not the only thing that Canada has going for it, -Our country is also a multi-cultural nation full of all kinds of people from all over the world: People who speak different languages, cook various types of foods, practice different kinds of religions and yet manage to live and coexist together in a harmonious and ( for the most part ) peaceful manner.
Canada is one of the world's most peaceful countries. Canadians pride themselves not only because of our well known ability to kick butt at sports such as hockey, Lacrosse, curling, slow-pitch, Beersbie etc. -but so much more. The Canadian people are a proud, yet humble sort and on this Thanksgiving what better way to present you with a few of our hidden gems that make this country the beauty that it really is.
In Canada, there is a sense of belonging and a sense of community and pride of who we are. There is also a humble, yet confident pride that comes with being a Canadian citizen, something that many Canadians are able to gracefully pull off even while traveling around the world in different countries.
This Thanksgiving I found a few reasons to be thankful that I live in one of the best countries in the world. I also wanted to list a few of the things that make this country what it is. There were too many to list, however the following things were worth a definite mention.
Natural Beauty
Canada has done its best to prevent excessive commercialization of its lakes, rivers and Mountain sites. There are beautiful and untouched locations that can be visited most times of the year. I am thankful for places such as: Banff/Canmore, Lake Louise, Maligne Lake, Muskoka, Niagara Falls, Jasper National Park, Sunwapata Falls and so much more.
Charter of Rights and Freedoms
Canada is a democracy. I am thankful to be living in this democratic nation due to the many freedoms afforded here. Many people here enjoy a life of liberty and freedom. This means: Freedom of belief, freedom of religion, freedom of opinion, the right to vote in a democratic election etc.

Healthcare
The Canadian healthcare system is amongst one of the best in the world. In Canada, you rarely hear of people going bankrupt because of sky high medical bills. The Canadian healthcare system has been setup to take good care of its citizens without the extensive costs that can sometimes arise when one is paying for costly treatments to treat health problems such as cancer, lupus, heart disease etc.
Rich Culture and Diversity
Diversity makes Canada a very interesting and exciting place to live. With many people living here from different parts of the world, the Canadian culture is further enriched and is that much more interesting. There is a wide array of food, culture and experience as a whole. When you grow up in the face of such diversity, you are more likely to develop with an open-minded view of others as well as the world around you.
Entrepreneurial Success
Canada encourages its people to succeed regardless of race, age, creed, religion or education. Entrepreneurship and business success is something that anybody can achieve within this country as long as you are willing to work for it. Yes, that means even if you didn't finish school, dropped out of college or moved here from a different country, – you can still find success in Canada without any limits. Canada offers a lot of opportunities and success is within your reach, all you have to do is grab it.
A Lack of National Identity
Whenever you travel to other countries such as Japan, Korea, China etc. You get a sense of a very strong national identity. However in Canada, there is a lack of such a national identity. In this country, we are Canadians, we are all of the same, working together. With a lack of worldwide cultural identity, Canadians make sure they do not alienate one another. For that I am grateful.
Small Town Canada
The Canadian population is at 35.6 million, this makes Canada a small country when compared to our neighbour the United States at just over 318 million. As a Canadian, you can travel overseas and once there if you meet another Canadian and you tell them where you are from , they will more than likely know which province and town you come from. – They might even know some of the same people you know!
A Vast Land
Since Canada is a very big country with a small population, there are many places where people can go and find nature without overcrowding or pollution.
Canada Day
Whenever July 1st is near, you really start to see how happy many people are to call this country home. Once July 1st comes around, the Canada Day celebrations are out of this world in many provinces and many cities. With fireworks and loud cheers, concerts and celebrations, you get the strong sense that people are really happy and very excited to belong to this beautiful country.
Rocky Mountains
If you ever visit Alberta or BC, you will really get to see with your own two eyes how the mountains are iconic symbols of our country. Nothing beats a golden sunset backdropped by a stunning mountain range as far as you can see.
Lieutenant-General Roméo Dallaire
By holding himself accountable during the 1994 Rwanda Genocide, Lieutenante General Roméo Dallaire and remaining unchanged by his rise to fame, Lieutenant Dallaire has also challenged Canadians to raise our standards in the way that we treat one another and the way that we react to International issues and helping others regardless of race, creed, religion etc.
Canada is a great place to live. This Thanksgiving I am thankful for this great nation and the people, places and things that make Our country what it is. Happy thanksgiving to all my friends, family and fellow Canadians!