Increase the Resale Value of Your Canmore Home with These Upgrades
Posted by Devin Stephens on Friday, July 28, 2023 at 2:20:39 PM
By Devin Stephens / July 28, 2023
Comment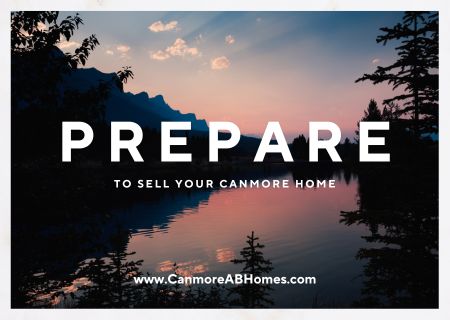 Upgrading your home for resale value is a smart investment that can help attract potential buyers, command a higher sale price, and shorten the time your property spends on the market. When planning upgrades, it's essential to focus on improvements that align with current market trends and appeal to a broad range of buyers.
We can help you assess the market value of your home in Canmore and prepare it to attract your ideal buyer, so contact us any time to learn more.
These are some of the best home improvements for increasing resale value. If you're not sure which are worth prioritizing for your home, reach out to us any time for an expert opinion.
Kitchen Renovation
The kitchen is often considered the heart of the home and a top priority for many buyers. Consider updating the kitchen with modern appliances, new countertops, and stylish cabinetry. Neutral color schemes and timeless designs tend to appeal to a wider audience.
Bathroom Renovation
Like the kitchen, bathrooms are high-impact areas for homebuyers. Update the bathroom fixtures, install a new vanity, and consider adding a glass-enclosed shower or a luxurious soaking tub. Clean, contemporary designs are more likely to attract buyers.
Energy Efficiency
With growing environmental consciousness, energy-efficient features are becoming increasingly desirable for homebuyers. Consider adding solar panels, upgrading windows and insulation, and investing in energy-efficient appliances. These updates not only appeal to buyers but also reduce utility costs, making your home more attractive in the long run.
Curb Appeal
In a market like Canmore, with a major emphasis on outdoor space, curb appeal should be a top priority for sellers. First impressions matter, and enhancing your home's curb appeal can significantly impact resale value. Invest in landscaping, update the front door, and consider a fresh coat of paint for the exterior. A well-maintained and attractive exterior will draw potential buyers inside.
Hardwood Flooring
Hardwood floors are a timeless and durable choice that appeals to many buyers. Consider replacing carpeting or outdated flooring with hardwood or engineered wood, which can elevate the overall look and feel of your home.
Smart Home Technology
Integrate smart home features, such as smart thermostats, security systems, and lighting controls. These modern amenities not only enhance convenience but also appeal to tech-savvy buyers.
Smart home features are a top priority for vacation home rental owners, too, so adding these features can make your property stand out to the many investors in the market.
Outdoor Living Spaces
Surrounded by such breathtaking natural beauty, outdoor living spaces are highly desirable in Canmore. Consider adding a deck, patio, or a screened-in porch to extend the living area and provide more opportunities for outdoor entertainment.
Declutter and Stage
Even though you may not consider it a home upgrade, the decluttering and staging process is essential for top resale value. Before putting your home on the market, declutter and depersonalize the space. Potential buyers want to envision themselves living in the home, so remove personal items and consider professional staging to showcase the home's best features.
Ready to learn more about selling your home in Canmore? Contact us any time.