Is a Fixer Upper in Canmore Right for a Vacation Rental?
Posted by Devin Stephens on Wednesday, June 21, 2023 at 10:09:31 PM
By Devin Stephens / June 21, 2023
Comment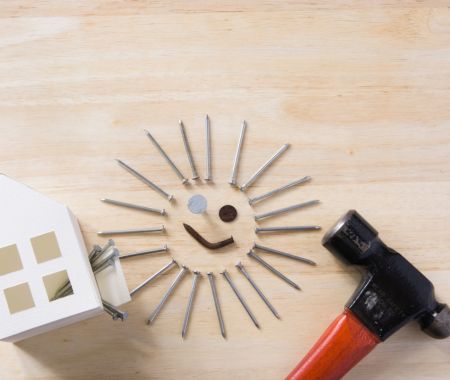 If you are considering investing in a short term vacation rental in Canmore, you are on to something great. This is a competitive market for good reason, with steady demand from tourists that means a vacation rental property has the potential to be massively profitable.
Finding the right property for your vacation rental is key. We can help you find exactly what you're looking for in Canmore, so contact us any time.
Some investors opt to buy a fixer upper to transform into a vacation rental, presenting the possibility to saving money. After all, most vacation rental properties require some renovation anyway, so why not get a great deal on a property that needs some extra attention?
If buying a fixer upper to turn into a vacation rental in Canmore is on your radar, here are some things to keep in mind.
Be realistic about the renovation budget
One of the primary ways investors fail when buying a fixer upper is by underestimating what it will cost to renovate the property. Be realistic about how much you want to invest and how much a property will take to prepare it for guests.
Set a realistic budget that includes both the purchase price and renovation costs. Factor in the necessary repairs, updates, and renovations needed to transform the fixer-upper into a desirable vacation rental, including furnishing and stocking the property. Be mindful of cost overruns and unexpected expenses that may arise during the renovation process. It is advisable to consult with contractors or professionals to get accurate estimates.
Pay careful attention to the inspection
When you are considering a fixer upper, it is even more important than ever to pay careful attention to the home inspection report. Look for any signs that the property needs even more attention than you may have realized. While some fixer uppers are merely in need of cosmetic updating, many of them will also have pest problems, cracks of the foundation, outdated plumbing and electrical, or other major and costly issues.
Consider the convenience of the location
When you know a major renovation is involved, keep in mind that the location of your vacation rental is key. Being able to bring in delivery trucks and equipment to complete the renovation is essential, and if the property has a difficult driveway or is challenging to reach in some way, this can increase your renovation costs or make certain projects impossible. Keep the convenience of the location in mind as you are choosing the right fixer upper for your plans.
Prioritize renovations that increase revenue potential
As you design the fixer upper project, prioritize the renovations that will have the best ROI for rental income potential. Consider the features that make a property appealing to vacation rental guests.
For example, if you can choose to make a half bathroom into a full bathroom or create an additional bedroom, you can attract larger groups and charge a higher nightly rate. And updated kitchen is another top feature Canmore tourists are looking for. Other amenities that might draw your ideal guests include hot tubs, fire places, and kid-friendly spaces. Incorporate design elements and functionality that align with the preferences and needs of your ideal guest to drive revenue.
Be honest about how much time you have
A fixer upper does present the potential to make some major profit, but it also tends to come with some unexpected bumps in the road. Nearly every renovation story includes an unpleasant surprise or a delay in the timeline. Before taking on a fixer upper project, be honest with yourself about how much time you have in your schedule to contribute to the project, whether it is for hands-on, DIY projects or for the planning.
Remember that even if you hire professionals to complete the renovation, the timeline is a tentative estimate. Make sure you can be flexible about the end date without it becoming a major issue.
Ready to begin the search for the right property for your Canmore vacation rental? Contact us any time.