Is Canmore a Good Place to Live Full Time?
Posted by Devin Stephens on Thursday, March 16, 2023 at 10:51:18 PM
By Devin Stephens / March 16, 2023
Comment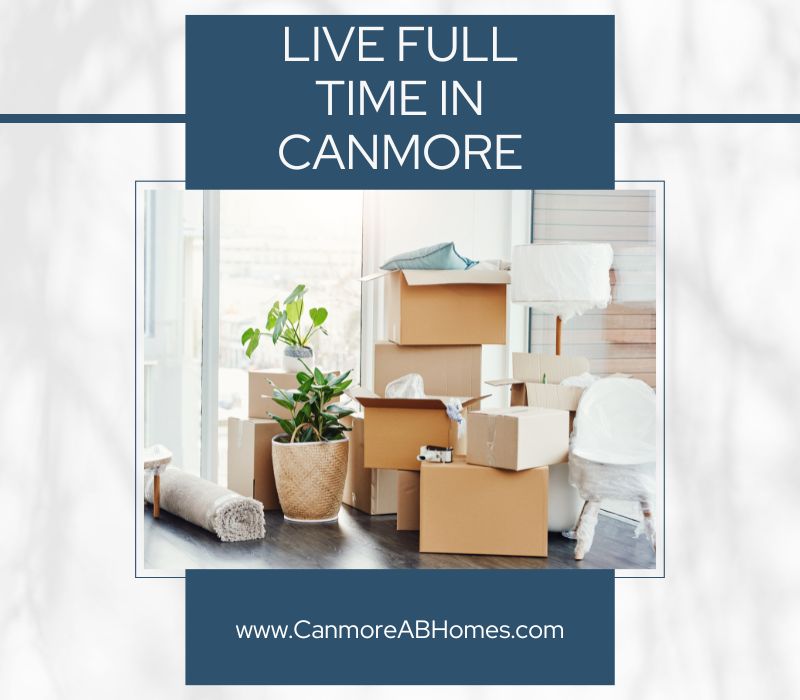 Canmore and Banff are known as some of the best vacation destinations in Canada, drawing tourists from around the globe. Have you ever wondered what it's like to call Canmore home full time? If you currently live in a major city, there may be some significant differences if you transition to living in Canmore.
Want to learn more about the homes for sale in Canmore? We can help. Contact us any time.
Canmore is a small town, with less than 15,000 full time residents. It is a beautiful and peaceful place to live, with hardly any crime and plenty to do all year round. While it's easy to fall in love with the natural beauty, restaurant scene, and charming atmosphere, deciding to live in a bustling tourist town will represent a major transition. Keep reading to learn more about what it's like to live in Canmore and discover if it might be the right fit for you.
Climate
While Canmore is a mountain town that becomes a winter wonderland, it receives much less snow than nearby Banff and Exshaw. Residents of Canmore can easily access world class skiing and winter sports in surrounding areas, but winter tends to remain sunny for most days. Summers in Canmore are beautiful, and while the gorgeous whether and natural beauty does attract significant tourist traffic, it's still easy to get outside and enjoy the idyllic surroundings.
Schools
If you are considering a move to Canmore with school aged children, you will be happy to learn that there are 7 schools serving the Canmore, Banff and Exshaw communities, all a part of Canadian Rockies Public Schools. The schools offer a variety of flexible education choices and unique opportunities to fuse outdoor recreation with academic learning.
Jobs
The majority of the local job market in Canmore is based around tourism. There are some other jobs available, including healthcare and education, but many residents have made the move with a remote job. Some Canmore residents even find that an occasional commute into Calgary while working from home most of the time is a small price to pay for living in this dream location.
Cost of Living
The cost of living in Canmore is higher than most other Alberta cities. This is to be expected in a top tourist destination, with real estate in high demand and additional expenses factored in to bringing groceries and necessities into the mountains. Many residents find that downsizing to live in Canmore is an easy trade-off. Leveraging equity from your home in Calgary or another major city is also a great way to make the transition to Canmore a financial possibility.
Keep in mind that while the cost of buying property in Canmore is likely higher than your current home town, there may be other expenses that you can eliminate from your budget. For example, Canmore residents often find that they spend far less on entertainment after moving because of all the free outdoor recreation that can be enjoyed.
Want to learn more about properties for sale in Canmore that would make your dreams of living here a reality? We would love to help, so contact us any time.