Keep These Things in Mind when Downsizing
Posted by Devin Stephens on Thursday, December 22, 2022 at 9:40:24 AM
By Devin Stephens / December 22, 2022
Comment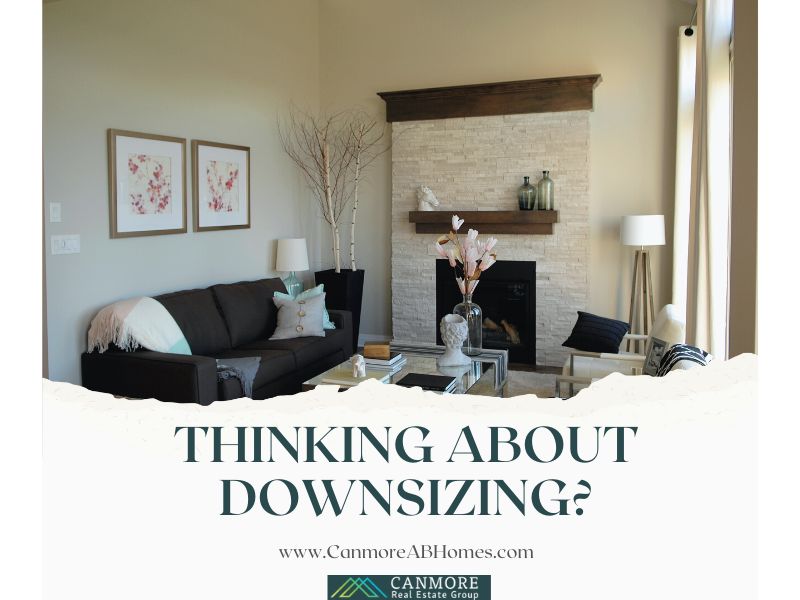 Downsizing can be a great way to make a positive change in your lifestyle, shifting toward a lower maintenance home or making space in your budget for new adventures. There are many benefits to downsizing, and many people hoping to relocate to Canmore full time find that downsizing is the ideal way to make their dreams reality.
If you are on the hunt for homes for sale in Canmore that will make your plans come to fruition, we can help. Contact us any time to get started.
Here are some things to keep in mind as you prepare to downsize.
List Your Must-Haves
Before you begin to look at active listings in Canmore or begin viewing potential new homes, make a list of your must-haves. Downsizing in size does not mean sacrificing everything you want in a home. In every home shopping process, you will benefit from a list of non-negotiable features you are looking for in a home, as well as a wish list of features you would like to see or features that you'd like to have the opportunity to add to the home.
This list will help you efficiently decide which properties make the cut. If you are not sure where to start, ask yourself these questions to get the ideas flowing:
How many bedrooms and bathrooms do I need?
How close do I want to be to downtown Canmore, Banff National Park, or another landmark in the area?
Do I plan to host overnight guests or entertain in this home?
What kind of outdoor space do I want? How much seasonal maintenance do I want to take on?
Do I need something move-in ready, or am I up for the challenge of a fixer upper?
Remember Your Why
Another helpful thing to write down is your motivation for downsizing. There are many possible reasons you may want to downsize, so identifying your reason, or reasons, and getting them on paper will help you stay focused and motivated as you make important decisions.
You may be motivated by the appeal of less time being spent on housework and maintenance, the way a smaller home will free up more room in your budget for a new hobby or different career path, or the way downsizing will set you up for retirement success as you grow older. Whatever your "why," keep it in mind to guide your decision-making journey.
Consider the Timing
The timing of your downsizing is important. Not only do you want to know why you want to downsize, but take time to consider when you want to downsize. Knowing your "why" will help you determine your "when."
Many people find that they anticipate wanting to downsize in the next few years, but are not ready to move to the smaller home or new location just yet. This might be in anticipation of a career change, expecting to send your last child off and out of the household, retirement, or any other big life change.
If you expect that you will want to downsize in a few years, you may still want to consider investing in the new property now. Talk with a lender and find out what your financing options are to own both your current home and something smaller in Canmore in the meantime.
Get Creative
If you decide to purchase a property in Canmore before you are ready to move into it full time, there are some ways to get creative about making this a lucrative investment. One of the most popular ways to fund a real estate purchase in Canmore is leveraging the property as a vacation rental when it is not in personal use. In many cases, the profit from a short term rental business in Canmore will more than pay for the property, allowing you to diversify your streams of income while you wait to move into the home as your primary residence.
To learn more about finding the property that is the best fit for you in Canmore, contact us any time.