Late Winter Events in Canmore
Posted by Devin Stephens on Friday, February 21, 2020 at 12:06 PM
By Devin Stephens / February 21, 2020
Comment
Late February and early March can leave us resenting the cold and impatiently waiting for spring. Don't let the lingering cold weather keep you down! There are plenty of opportunities for events to get you out of the house and lift your spirits. Rediscover your love for mountainside winters by experiencing all that Canmore has to offer. Mark your calendars and check out these late winter events in Canmore!
Time-Sensitive Events
The Canmore Brewing Company is hosting one of their many Tour and Tasting Events on February 22! Get an in-depth tour of their brewing facilities and learn how the Canmore Brewing Company got their start. With your $15 ticket, you get the brewery tour and a tasting flight of the brewery's popular beverage staples.
Head out to Canmore Nordic Centre on February 22 to watch some fun, intense, and grueling fat biking competition. The participants can compete in the solo, 2-person, or 3-person team categories, and they have six hours to complete the maximum number of laps. The most laps gives you the winner. Help break the attendance record and cheer on the competitors!
Grab your tickets, a beer, and enjoy a show on ice! The Canmore Eagles are back in action in Banff at the Fenlands Banff Recreation Centre. The puck drops at 7:00 PM on February 25 as the Eagles take on the Okotoks Oilers.
Don't miss out on the annual Canmore Winter Carnival February 28-March 1! Mountain living is unique in and of itself, but Canmore has winter traditions all its own. From ice carving to log sawing to beaver-tail-eating to snowdog races, the Winter Carnival has plenty of indoor and outdoor entertainment for the whole family.
Each relationship is different, but if you find yourself lacking intimacy with your partner, Playful Loving with Victoria is hosting their Love & Fire Couples' Retreat February 28-March 1. Spend your Leap Day reminding each other why you chose to be together and discovering ways to surprise each other.
Celebrate the 35th Anniversary of Alberta Music right here in Canmore. There are concerts all across Alberta, but here we will be graced with music from Amelie Patterson, Ellen Doty, and Kate Stevens. Join the crowd at The Canmore Hotel at 7:00 PM on March 7. Tickets are just $10 at the door!
The world-class Canmore Nordic Centre Provincial Park will be hosting world-class skiers March 19-22. The finale to the FIS World Cup Cross-Country Ski tour showcases intense athleticism, grueling competition, and a passion for powder-activities that cannot be found just anywhere. One exciting addition to the 2020 Season Finale is the first mixed relay race on the last day. Two women and two men will make up the teams, and they will race and compete in both classic and skating techniques. The World Cup is an amazing event and opportunity for the town of Canmore. You don't want to miss it!
Events for Anytime
As always, there is plenty for you to do in Canmore. If you're wanting to have a more relaxed, less time-sensitive must-do list, check out some of these options to chase away the winter blues! Stay up-to-date on the local happenings by following the Canmore Tourism Facebook page!
The Shops of Canmore
Retail therapy may be on your list of mood-boosters! Check out The Shops of Canmore! The Shops have everything from quaint pubs to a pilates studio. Take an afternoon and explore The Shops and check out the special events happening.
Kananaskis Nordic Spa
Looking for some relaxation? The Kananaskis Nordic Spa features the best of both the Scandanavian wellness model with the wellbeing the Canadian Rockies inspires. They do take walk-ins, but during busy seasons the spa books up quickly, so you may want to make your appointment in advance.
Brewery Tours
What's better than sharing an adult beverage while looking out onto the breathtaking scenery of the Rocky Mountains? Canmore has plenty of brewery options. We've already mentioned the tours put on by the Canmore Brewing Company, but there are many other local breweries to indulge in. Follow these businesses to learn about specials, events, and the food these breweries serve to choose the best option for you!
Hit the Slopes
You know that in two months you'll be dying for the snow-covered mountainside and fresh powder under your skis. Take advantage of some of the best skiing and snowboarding in the world before the seasons change. Make a long weekend out of it by challenging yourself to hit each of the Big 3 resorts in Banff: Mt. Norquay, Lake Louise Ski Resort, and Banff Sunshine Village. If you aren't a skier, simply pack a bag, bundle up, and hit the trails for a beautiful winter hike. Just get outside and embrace the beauty of the Canadian Rockies!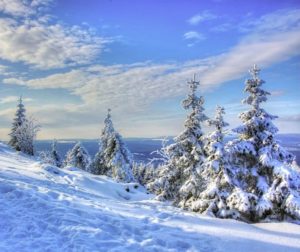 Keep in mind, spring will be here before you know it! As you wrap up your winter activities and begin making plans for spring, reach out to Canmore Real Estate Company! We've got you covered with the best vacation rental suggestions, local events, and real estate updates. Devin Stephens, a seasoned real estate agent, is your go-to guide on all things Canmore. Contact Devin at 403.688.7769 or reach out via email at [email protected].